It's midday on a sunny German morning and I'm joining a procession of cyclists peddling towards a Leipzig industrial estate. It's a Saturday, so the ramshackle office blocks are mostly empty. But then we hear it – a deep, pounding bass emanating from behind a tall metal fence. Katermukke Open Air is in full swing, and Leipzig's electro music-loving locals couldn't be happier.
First timers would understandably be sceptical, but beyond the fence is a tree-filled paradise where disco balls dangle from branches, wooden platforms double as dance podiums and DJs play from what amounts to a treehouse.
The event, which begins at midday and finishes at 10pm, is hugely popular, although the team behind it only have permission to stage five Katermukke Open Airs a year. A chat with the organiser, Westhafen Leipzig's Markus Knauth, reveals the challenges faced by Leipzig's club owners. "In Berlin it's easier, but this region's laws make it much harder," says Markus, who also organises Leipzig's legendary C:T:R:L electro events at the nearby Elipamanoke club. "But it's getting easier."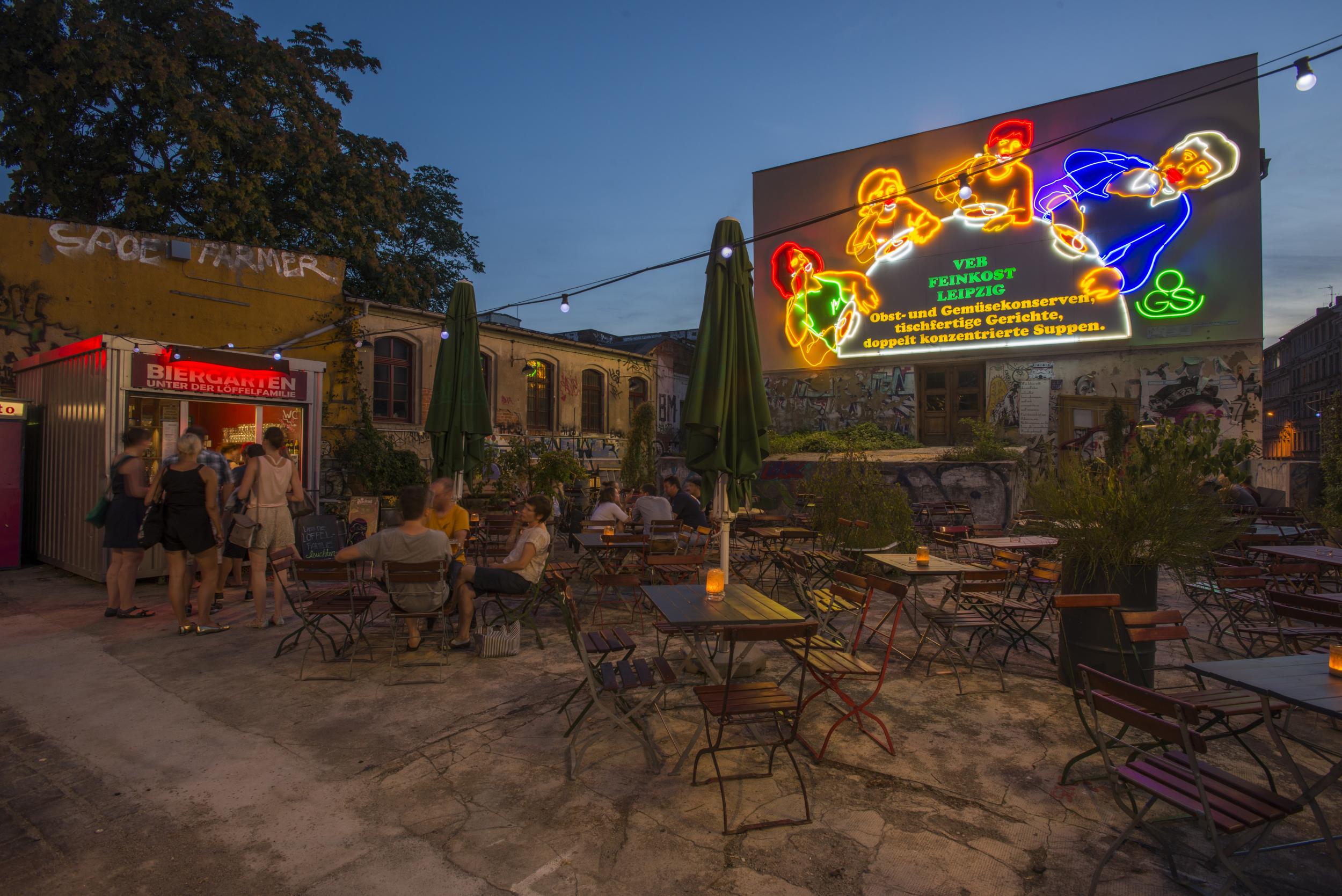 Luckily, Leipzig's music scene is nothing if not creative. Open-air punk concerts and electronic music events regularly take place at Conne Island, regarded as the hub of Leipzig's alternative scene, and at Täubchenthal, DJs have played sets in the club's toilets. The team behind Institute für Zukunft, another club, is known for their experimental attitude to electro music, regularly hosting lectures covering everything from club culture to gender issues.
The retraction of a bizarre, archaic law has helped moved things on. On 22 August, hundreds of clubbers gathered outside Leipzig's town hall to celebrate the abolishment of the Sperrstunde law, which forced the city's clubs to close between the hours of 5am and 6am. Those who turned up to celebrate were joined by Leipzig's top DJs, who kicked things off with Daft Punk's One More Time.
The curfew was flawed from the start. In Leipzig, clubs open around midnight and close at 7am or later. When clubbers were turfed out for the one-hour curfew, they merely took the party outside, playing music on speakers until they were allowed back in.
Steffen Kache founded the Distillery, East Germany's oldest techno club, in 1992 with nine friends. The venue celebrated its 25th anniversary last year. Steffen, one of the key players in the abolishment of the Sperrstunde policy, is now the only original owner.
"There weren't any clubs so we opened our own in an old brewery," he recalls. "It was completely illegal and we had to close three years later." Steffen views those early years with mixed emotions. "There would be 300 people in the basement – it was so cool! But when it was illegal you couldn't plan ahead. So it was only when we moved and became legal that we became known internationally." Steffen occasionally sees people from the club's early days. "It's Germany's second-oldest techno club, so it's part of people's lives," he says.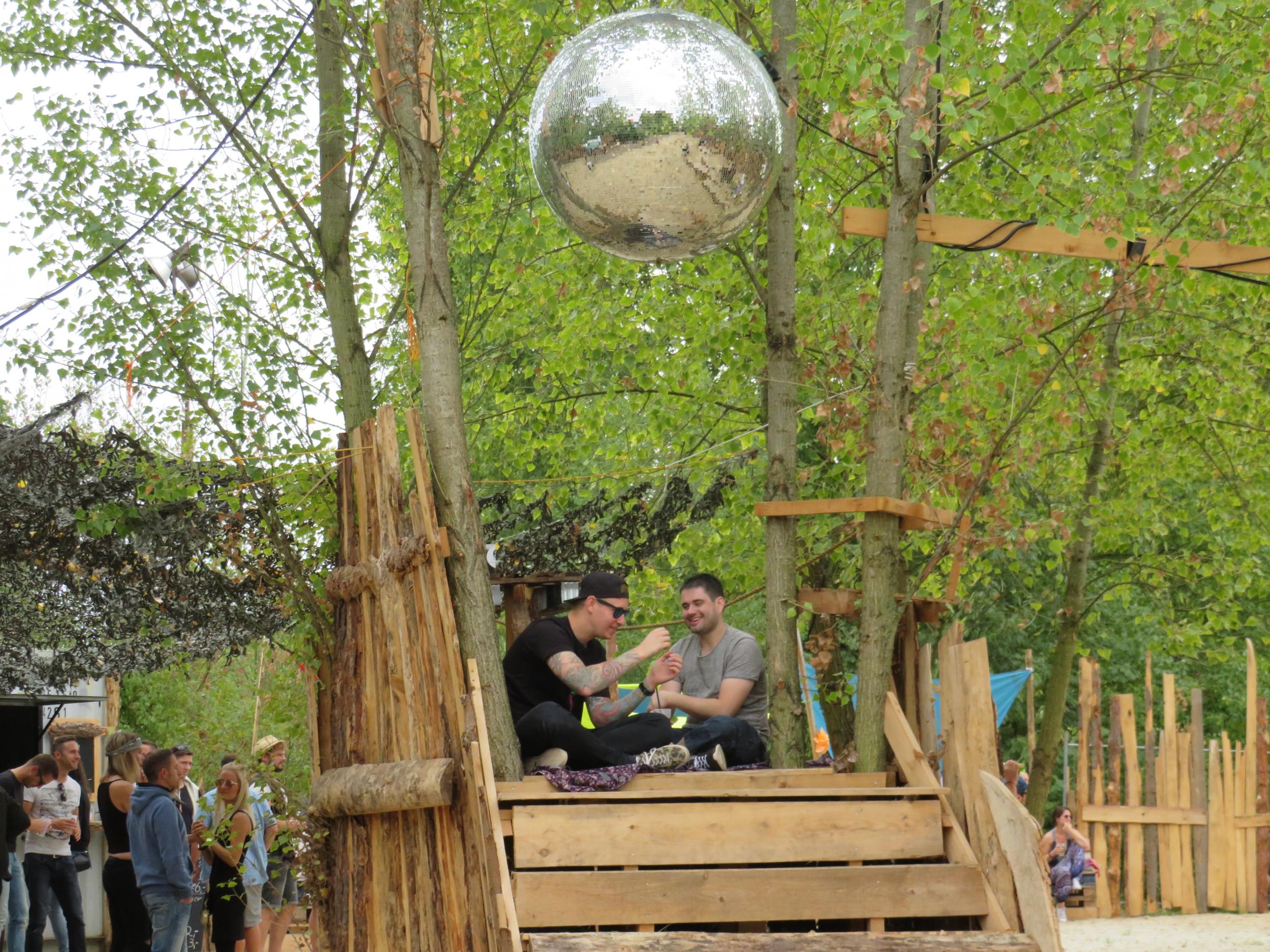 Hardcore clubbers need hardcore DJs – and Germany's certainly cut the mustard. One of Steffen's favourite memories is an eight-hour set. "It's funny because British DJs can't really play for more than two hours – they're not used to it. But here, you're not a DJ unless you can play for at least four hours!"
That night, we arrive at the club just after midnight. We're unfashionably early so we bide our time with a wander around the venue. There's a tree-filled open-air area with a bar and a food stall, and the main club is split into two levels.
"The basement's for the hardcore techno fans," Steffen tells us. By 1am it's packed. Downstairs, the Distillery's devotees wordlessly soak up the pounding beats, while upstairs, Hawaiian shirt-wearing bar staff quench the thirst of clubbers taking a break from the main dance floor. The vibe's incredibly relaxed – there's no dress code, and most people are in shorts, T-shirts and jeans. I'm proud to say that I lasted until 3am, leaving clubbers to dance until dawn, free of the Sperrstunde policy's restraints.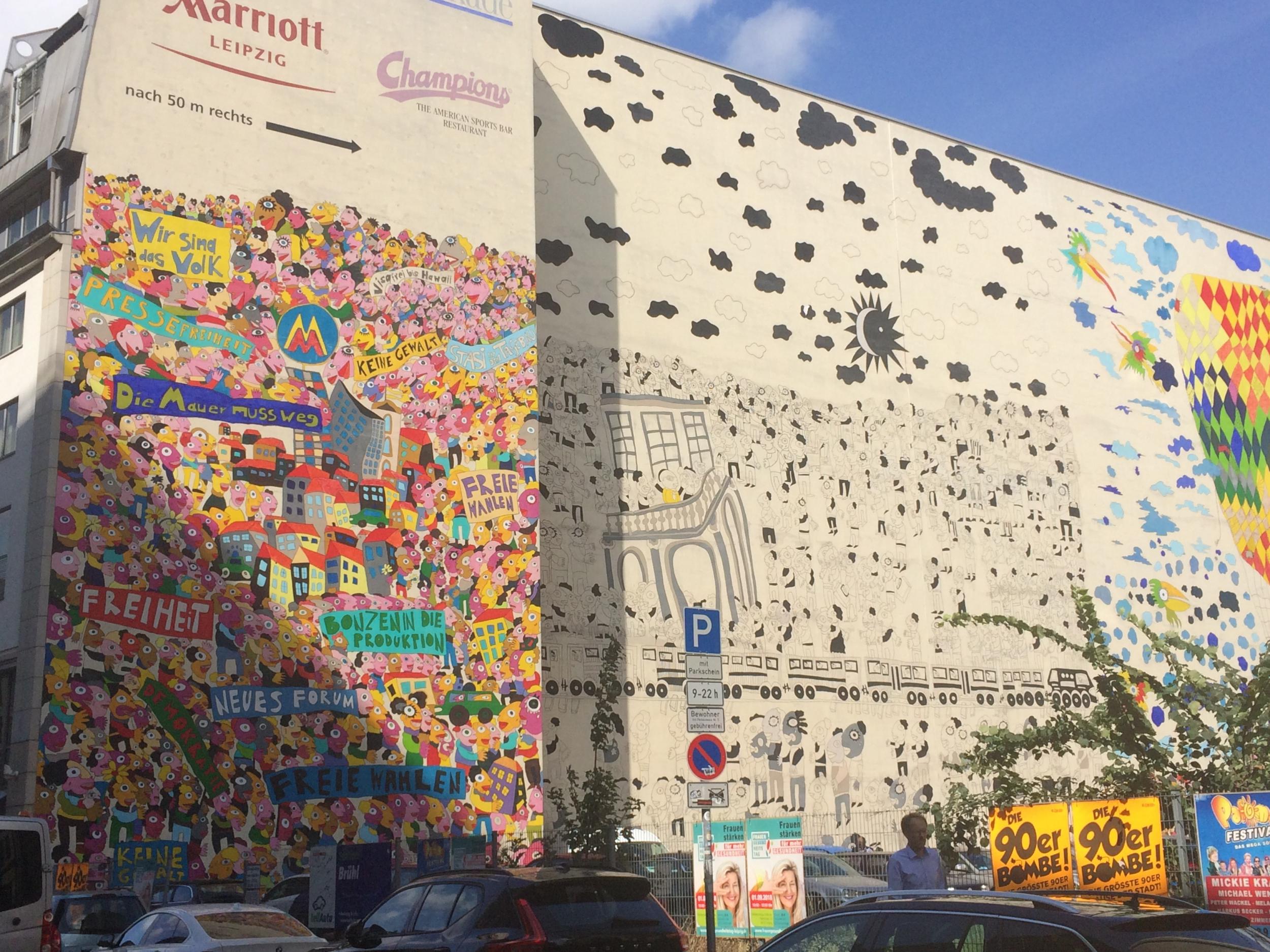 Steffen's next battle relates to the so-called Agent of Change policy. A developer wants to build flats nearby and, in the past, clubs have been shut down because apartments have sprung up. The policy, which Steffen is fighting for, would mean developers who build near music venues are responsible for the apartments' soundproofing instead. Interestingly, this policy was formally adopted by the UK government earlier this year.
"We're fighting for it because it gives us protection," explains Steffen. And if his past achievements are anything to go by, I'm confident he'll be successful.
"We didn't expect to still be running a techno club when we started out," he muses. "We thought the hype surrounding techno wouldn't last, but in Germany it's still so strong. We were just nine people who changed our hobby into a passion."
Travel essentials
Getting there
Ryanair flies from London Stansted to Berlin from £35 return.
Staying there
Doubles at the Adina Apartment Hotel Leipzig from £80, room only.
More information
leipzig.travel
Source: Read Full Article