Continuing the age-old sibling rivalry between London and Paris, the French are now loudly scoffing at what we call a heatwave. London has been hot, sure, but Paris has been melting under temperatures of 35-40C since June. And while the City of Lights is gobsmackingly pretty in all seasons, trailing down Boulevard Saint-Germain drenched in sweat somewhat ruins the glamour of it all. Because Paris doesn't have the vast inner city parks of London, the ubiquitous aircon of New York or the nearby beaches of Rome, savvy locals have found inventive ways of staying cool in the heat – after all, flirting over drinks while scarlet-faced would be distinctly un-Parisian.
Find a heritage outdoor pool
You've trekked all the way to Paris, so you don't want to spend your days in the local equivalent of a leisure centre. Luckily the French capital's pools are almost as beautiful as its museums – with a few classed as heritage monuments to boot. The oldest is Piscine de la Butte aux Cailles. Built in 1866, its Art Nouveau arches and shady outdoor courtyard are a delight, and a quick walk south from the Jardin de Luxembourg. For an almost wild swimming experience, try Piscine Josephine Baker, which dangles over the Seine, just near the Eiffel Tower. Or if you're feeling particularly flush with cash, head to the gorgeous Piscine Molitor – for €180 (£161) you can spend the day in Belle Epoque splendour.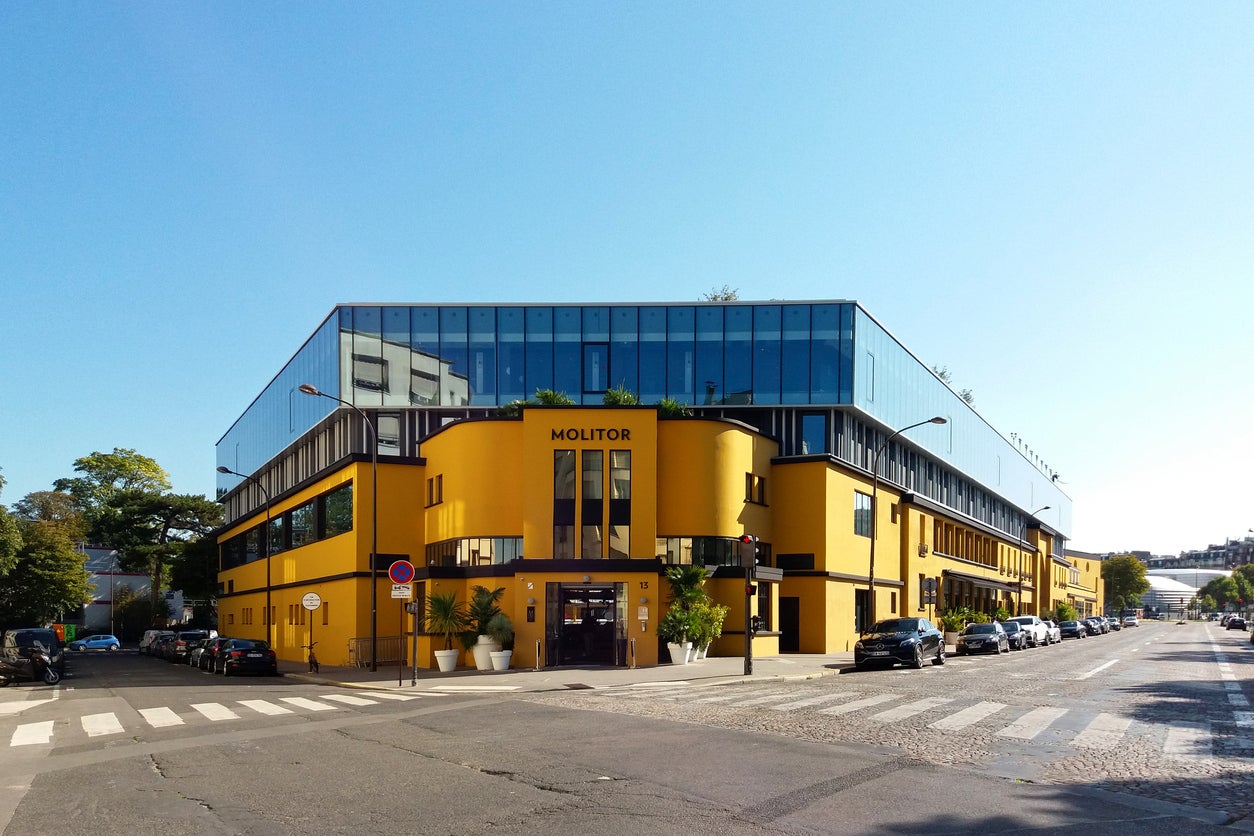 Go boating in the woods
Paris' inner city parks can hardly be described as wild. In the Tuileries, perfect rows of tulips and roses stand to attention – as do the locals, who know it is interdit to set foot on the immaculately cut grass. For shoes-off sunbathing, hop on the metro and head to one of the less manicured parks that ring the city. Go west to the Bois de Boulogne and hire a rowing boat on the (badly named) Lac Inférieur. Find your way to the island in the heart of the lake and eat at either the sumptuous Grande Cascade, or the more affordable Chalet des îles.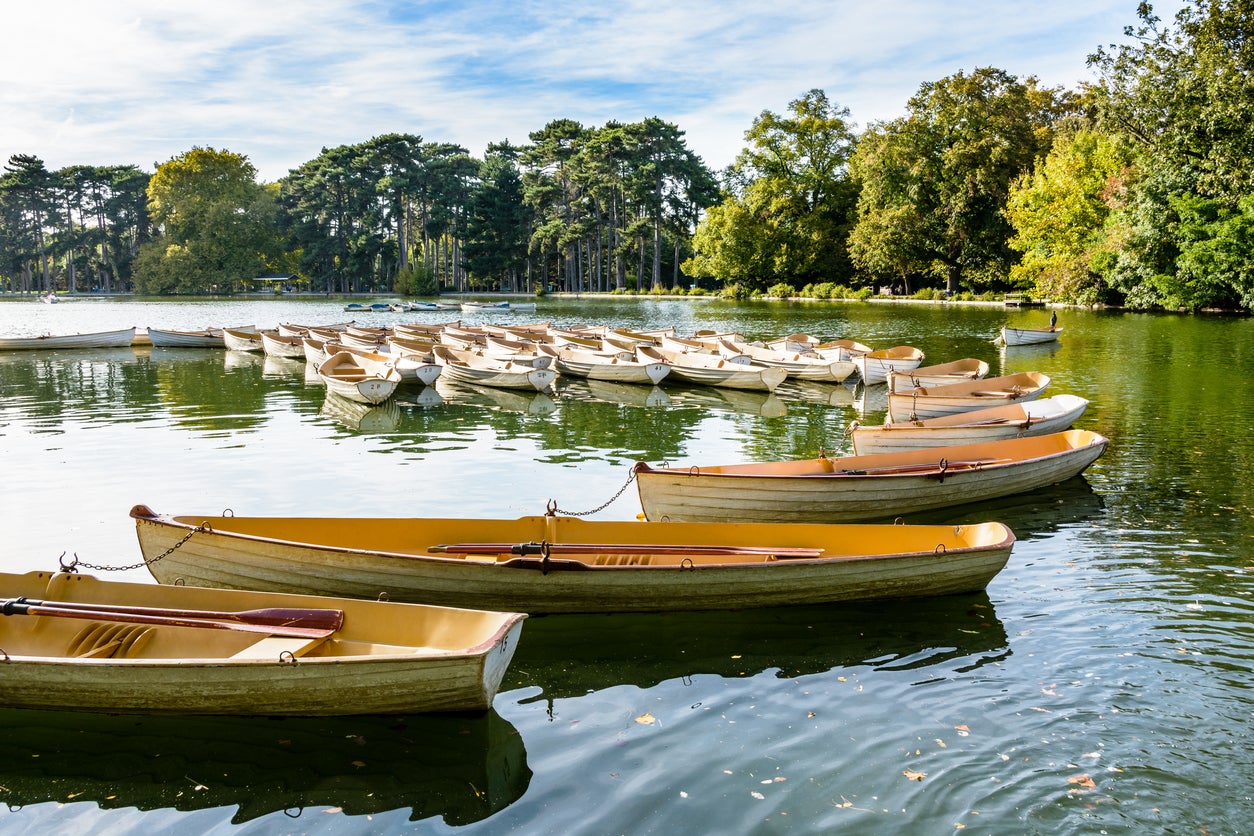 Alternatively, go northeast to the Parc des Buttes Charmants. Set high above the increasingly fashionable district of Belleville, with lakes, caves and palm trees, it's one of Paris' serenest spots. Climb up to the Temple de la Sybille for a view over the city in the late afternoon sun, then have a glass of rosé at Rosa Bonheur.
Wander around an exotic garden
Hop on Line 1, one of the few metro lines with aircon (the others are 2, 5 and 9), to Chateau de Vincennes to visit Jardin d'Agronomie Tropicale – one of Europe's prettiest gardens and Paris' best-kept secrets. Both wild and imbued with history, these gardens were built in 1899 to celebrate France's international outposts, and as a result are filled with overgrown Vietnamese temples and West African inspired produce. Afterwards, walk up to the imposing chateau and have an ice cream in the sun.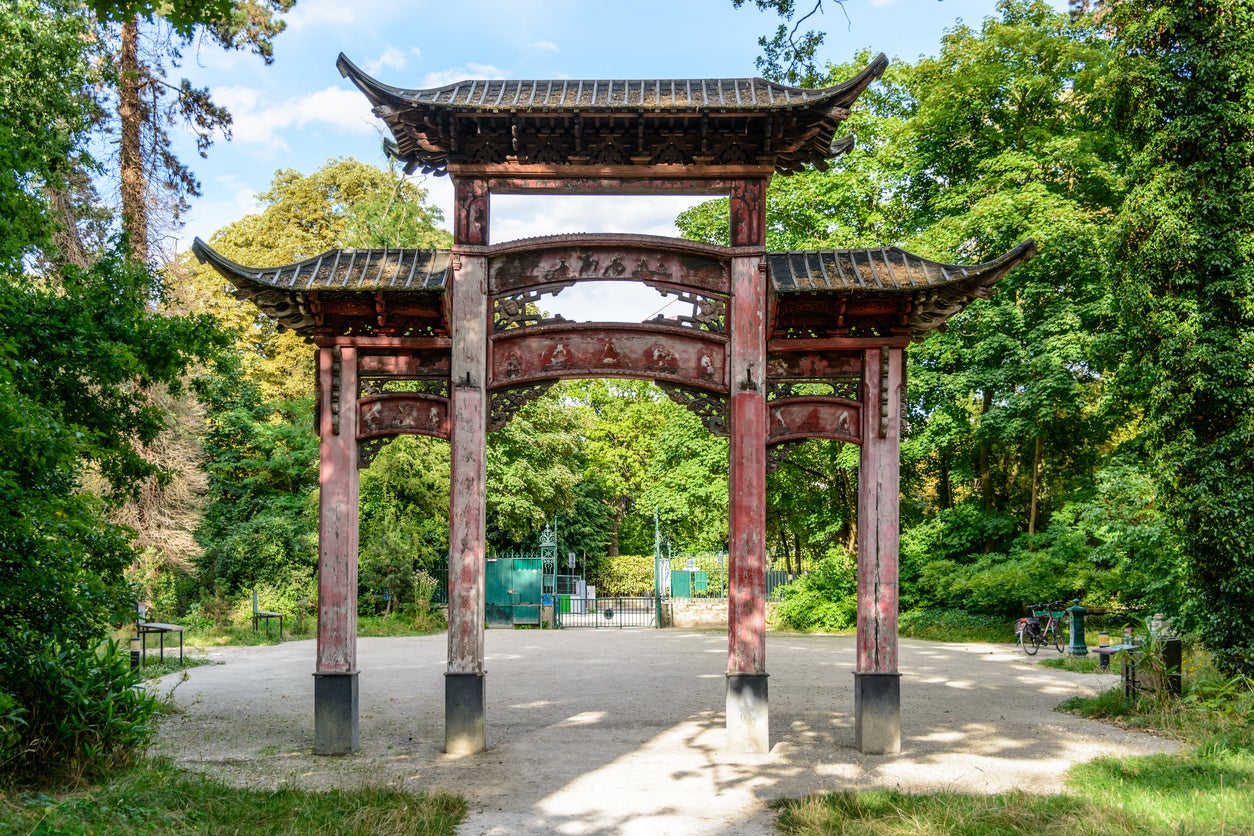 Spend time with the dead
The coolest place to be in Paris in a heatwave is right below your feet, and The Catacombs stay a chilly 15C even in the height of summer. During the 18th century, officials decreed that Paris' cemeteries were full, so corpses were stacked up in rows in this warren of underground tunnels, which now holds six million people's remains. Wandering past thousands of skeletons isn't for the faint-hearted – but if you do start sweating, at least it won't be because of the heat.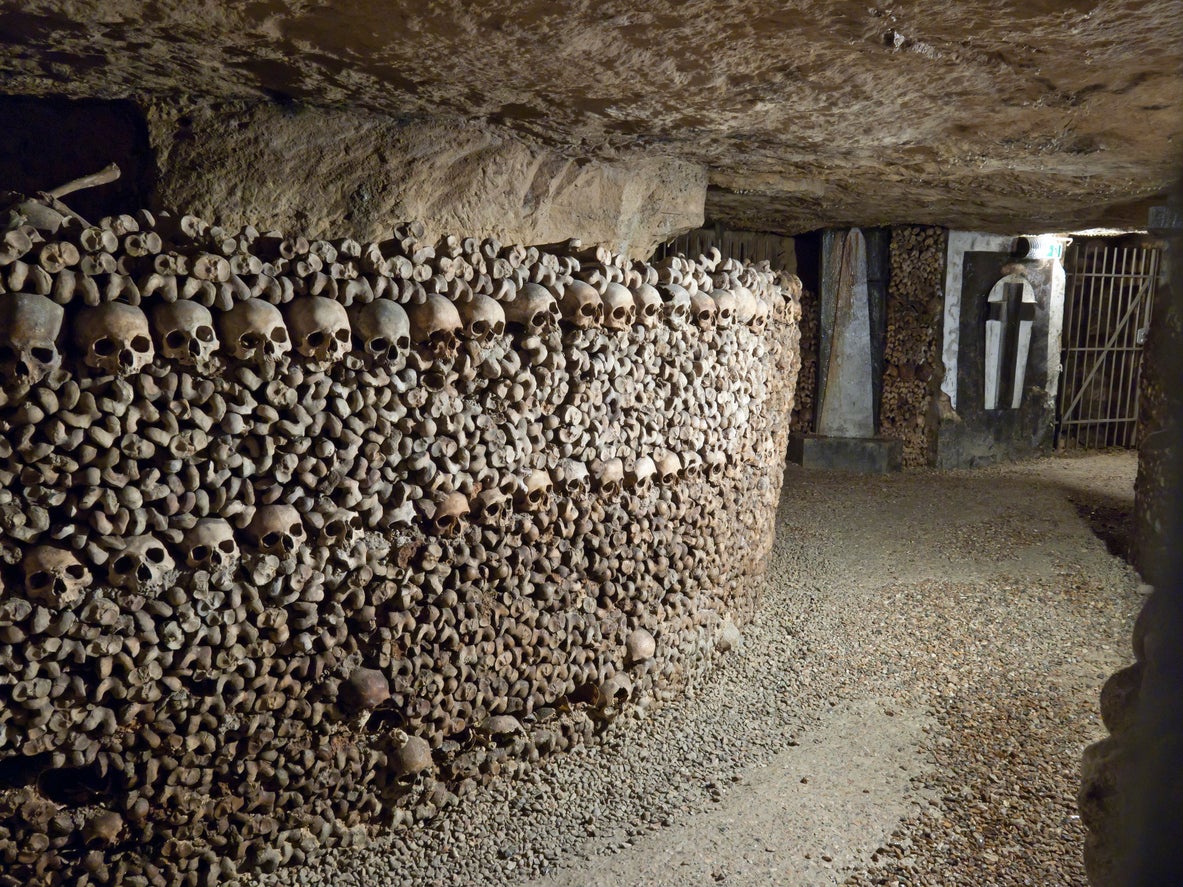 Find a shady terrace
At last, a suggestion that comes with unlimited rosé and French cheese. At Le Pick Clops in the Marais, icy cold steam jets cool down the ultra-chic clientele (so don't bother blowdrying your hair before you go). Elsewhere, the atmospheric Le Bar III in Saint Germain is set in a 400-year-old underground cave and is delightfully chilly in a heatwave. If it's an ice cream you're after, try the world famous Berthillon on Île Saint-Louis and eat it with your feet dangling over the quai.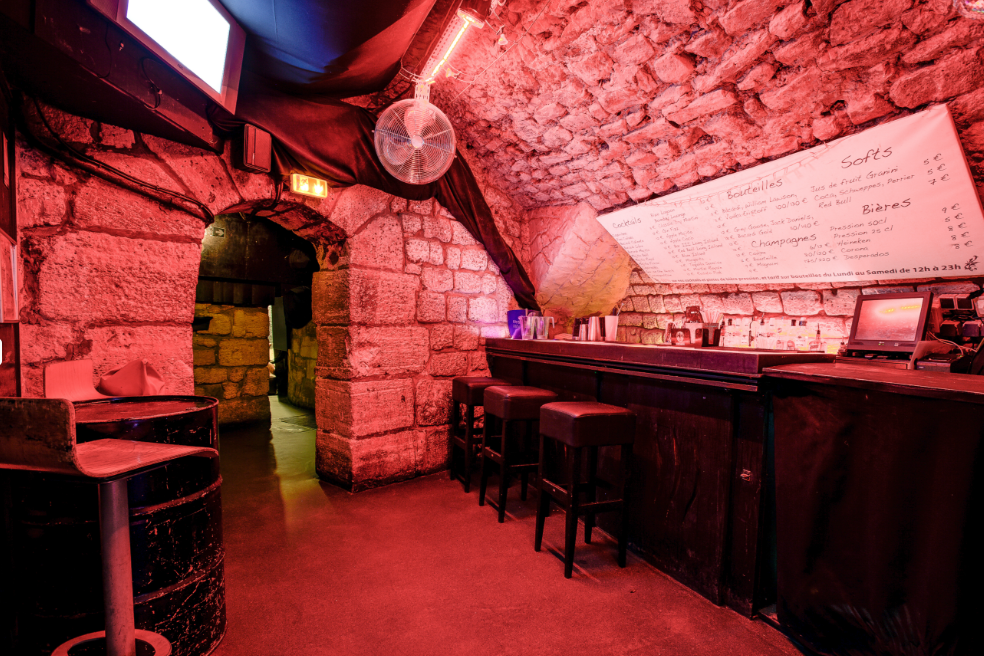 Travel essentials
Getting there
Eurostar has one-way tickets from London St Pancras and Ashford International to Gare du Nord from £39.
Staying there
The bright furniture, antique prints, gold mouldings on the walls and jazzy furniture at La Belle Juliette are a delight – and French doors open onto a shady street in summer. Doubles from £148, room only.
Source: Read Full Article