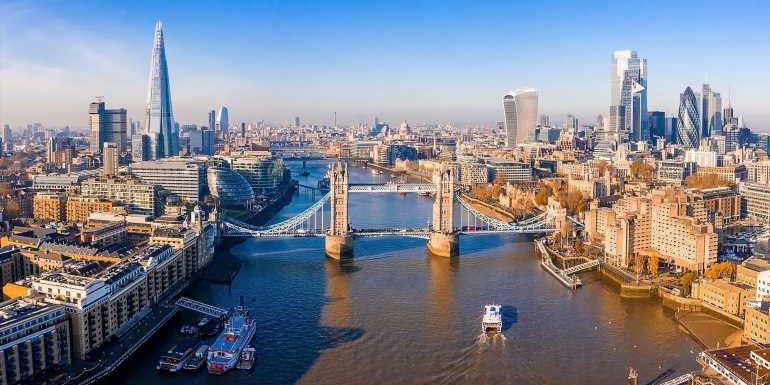 Travel to Europe this summer will soar 600% over last summer, according to travel insurance vendor Allianz Partners.
"European destinations have made a significant effort to welcome Americans back, and our data shows tremendous pent-up demand for travel to the continent," said Daniel Durazo, director of external communications at Allianz Partners USA.
Allianz analyzed more than 40,000 flight itineraries for trips of five to eight days this summer, between Memorial Day and Labor Day. 
Three-quarters of Americans headed to Europe plan to spend seven days on vacation, while 11% are planning on eight days.
Related: Despite war in Ukraine, travel agents report strong Europe demand
The top destination, London, remains unchanged from last year and will capture 22% of all Europe bookings. Allianz suggested the queen's Platinum Jubilee festivities are part of the draw. 
Paris and Dublin switched spots this year, with Paris coming in at No. 2 and Dublin, No. 3. Iceland capital Reykjavik stayed in the fourth spot.
Rounding out the top ten this year were are Rome; Edinburgh, Scotland; Lisbon, Portugal; Athens; Barcelona; and Amsterdam. Lisbon wasn't in the top 10 last year. Shannon, Ireland, fell from Allianz's top 10.
Source: Read Full Article