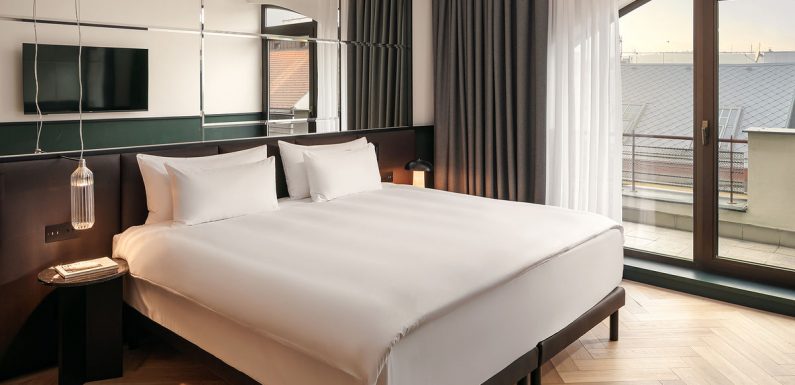 Almanac Hotels debuted the Almanac X Prague on March 1, the first hotel in the new lifestyle collection Almanac X.
The 204-room, reborn property is steps away from the city's Unesco-listed Old Town and the historic Wenceslas Square. 
Set inside the former Alcron Hotel — an art deco landmark dating to the 1930s — the original property drew such famous guests as Charlie Chaplin, Winston Churchill and Ella Fitzgerald.
Local architecture firm Marani and Barcelona's Tres Cinco Uno interior design studio led the 14-month, $21 million refurbishment. The renovation retained such original details as marble pillars, wood paneling and an onyx fireplace. 
Amenities include a restaurant serving reinvented classic Czech recipes, an art deco-inspired cocktail bar, a specialty coffee shop and a fitness center.
Rates start at about $260 a night, double.
Source: Read Full Article