Sure, a deep tissue massage on a soft, heated bed is perfectly lovely, but why not ramp things up a notch with a slightly more "alternative" treatment? From sub-zero snow caves to 24 karat gold massages, check in for some R&R at one of these forward-thinking UK spas.
Best for: aqua massage
Gainsborough Bath Spa, Bath
Step through the doors of this imposing 18th-century mansion and you'll find yourself in surprisingly modern surroundings. But while it may look new, the Gainsborough is the only hotel in the UK with direct access to the warm waters of Bath's ancient underground springs, used to soporific effect in their sumptuous spa treatments. The 45-minute aqua massage takes place in the colonnaded bathing pool, where your therapist will guide your body through the water, loosening tight hips and gently manipulating your spine as you go.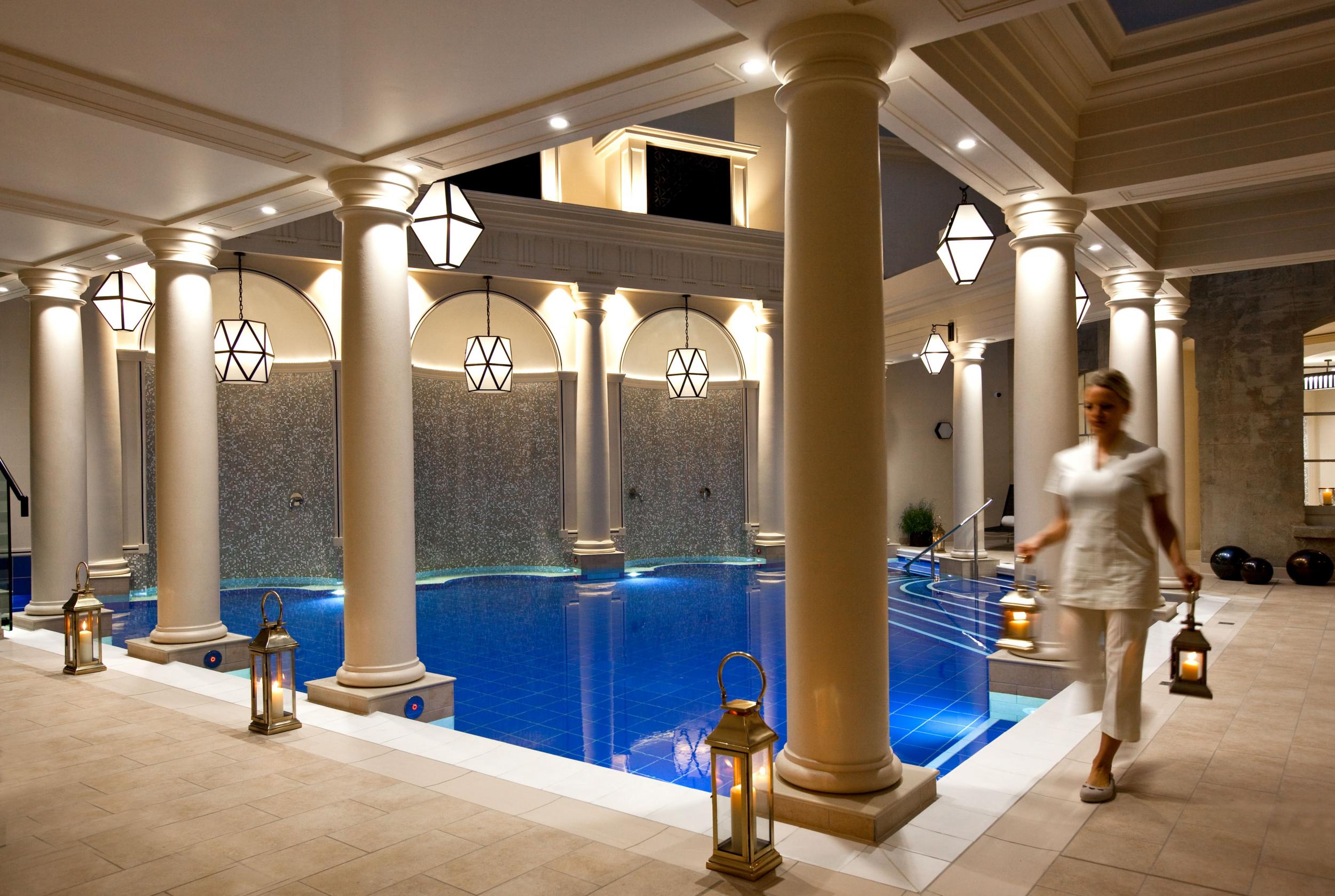 Treatments from £120
thegainsboroughbathspa.co.uk
Best for: local ingredients
Gleneagles, Perthshire
Now under the ownership of the Hoxton Hotel group, Gleneagles has undergone a slick overhaul, setting its sights firmly on the Soho Farmhouse hordes. The jewel in its crown is its destination spa, where ESPA treatments include a signature massage using ingredients from the rolling hills of Perthshire, such as Scottish honey, muslin-wrapped herbs and local river-washed stones.
Treatments from £98
gleneagles.com
Best for: a flash of gold
Spa to You at Hilton Park Lane, London

Yep, this treatment at the Park Lane institution does exactly what it says on the tin: smears 24 karat gold all over your body (in oil form, that is). Once thought to be the "flesh of the gods", gold – renowned for its anti-ageing and firming properties – has been used in Ayurvedic medicine and ancient skincare for centuries. Priceless.
Treatments from £25
hilton.com
Best for: vegan treatments
The Scarlett, Cornwall
Set across a clifftop overlooking the sandy beach at Mawgan Porth, this adults-only hotel and spa is ideal for those with foggy brains needing a blast of coastal air to sweep away the cobwebs. It also offers reassuringly simply facials, luxury tented treatment rooms and organic pedicures using vegan SpaRitual nail polish.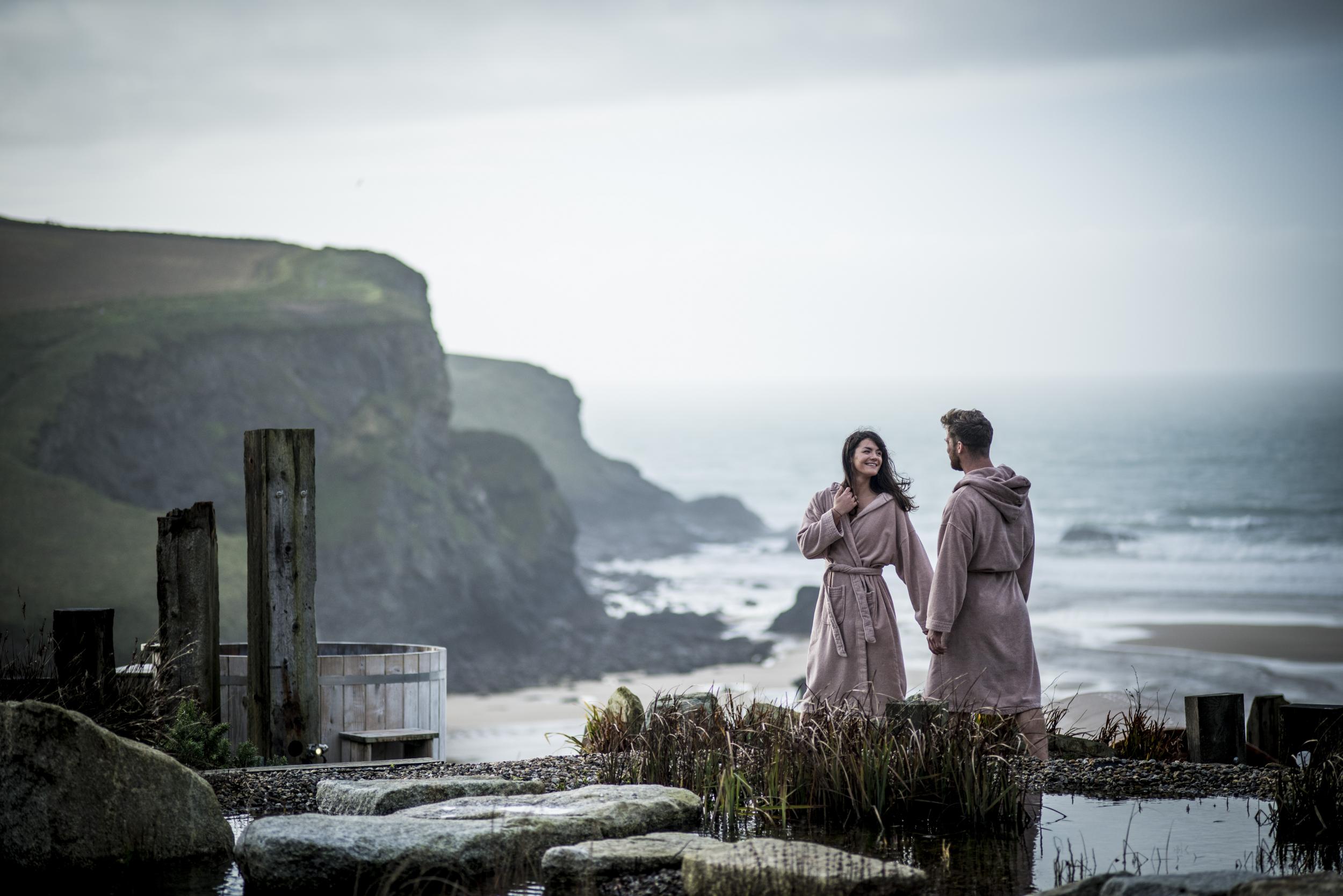 Treatments from £20 for hotel guests
scarlethotel.co.uk
Best for: vitamin infusions
The Ned, London
The Cowshed spa at the swanky Ned has treatments to suit everyone – as well as a swish on-site hair salon, Ned's Club Parlour. But it's the Elixir VitaDrip vitamin infusions that have got everyone talking. From energy-boosting to anti-aging blends, the infusions are administered via intravenous drip or intramuscular injections. Not for the faint-hearted.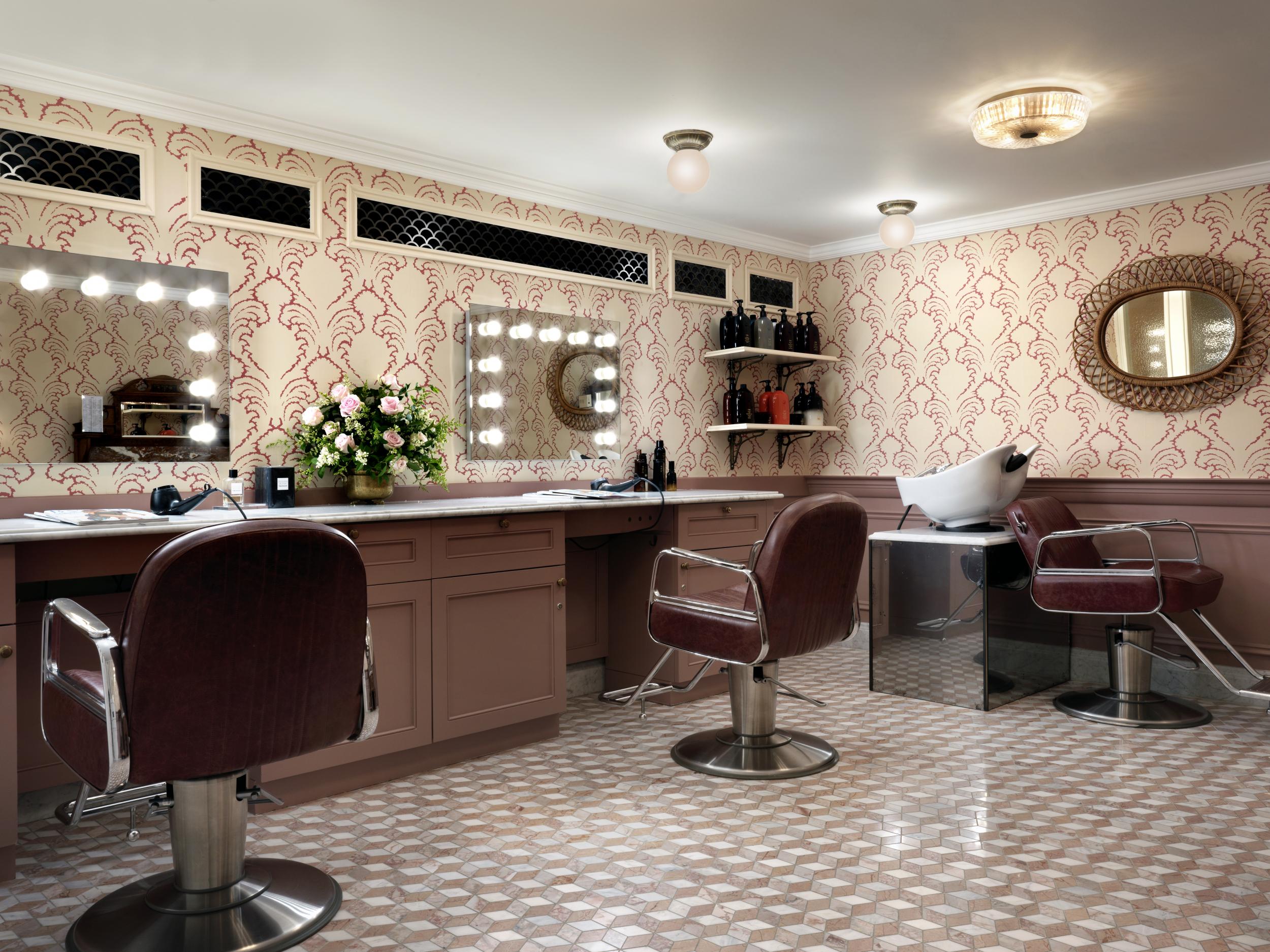 Treatments from £50
thened.com
Best for: snow therapy
Lion Quays Spa, Shropshire
Inspired by the bonkers Finnish tradition of steaming up in a sauna before plunging into a freezing cold lake, the Snow Cave at the Lion Quays Spa is only for the brave. The Game of Thrones-style room is set at -10 degrees (said to improve blood circulation and boost the respiratory system) and filled with snowy crevasses and ice-slicked rocks. Thankfully, there's a steam room and sauna to warm up in afterwards.
Treatments from £35
lionquays.co.uk
Best for: forest bathing
Lime Wood, New Forest
Surrounded by roaming ponies, verdant forests and buttercup-speckled meadows, Lime Wood is just about as bucolic as you can get without camping in a muddy field. The luxurious spa has 10 treatment rooms and three pools to swoosh about in, including a hydropool overlooking the forest. After indulging in a Bamford treatment, pull on your boots for a spot of forest bathing (that's walking mindfully through the forest, for the uninitiated) to calm the mind and soothe the soul.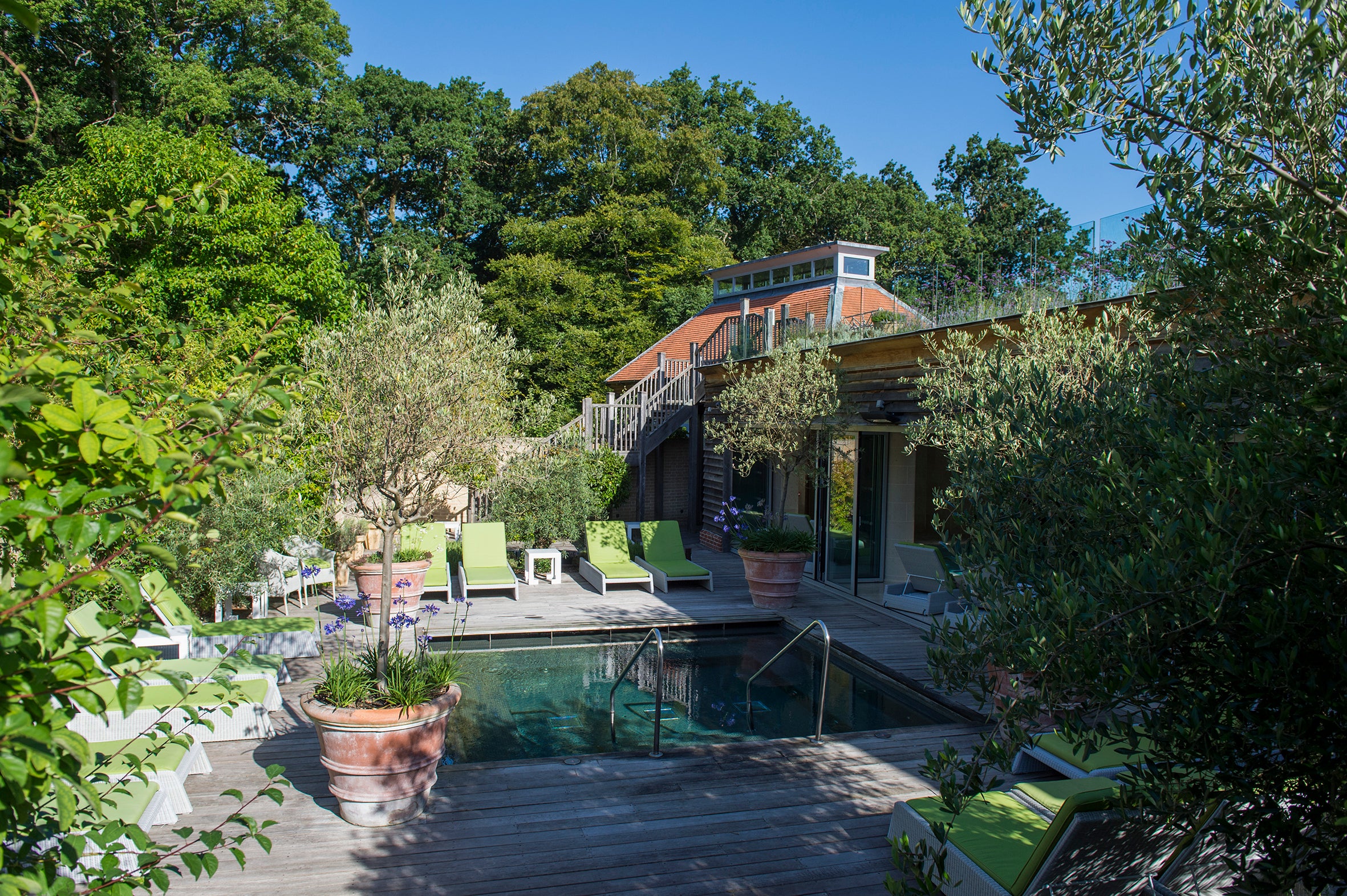 Spa days from £130 per person
limewoodhotel.co.uk
Best for: salt therapy
Gilpin Hotel & Lake House, Lake District
Inspired by medieval monks – who used to treat their respiratory ailments in natural salt caverns – halotherapy has long been lauded for its anti-inflammatory benefits. Breathe easy in the salt snug at Gilpin Hotel, then treat yourself to an aroma salt scrub to buff away dull skin. The boutique spa also has ancient Japanese-style ofuro hot tubs to wallow in and a couple's treatment room that floats in a tree canopy above the hotel's private lake.
Treatments from £30
thegilpin.co.uk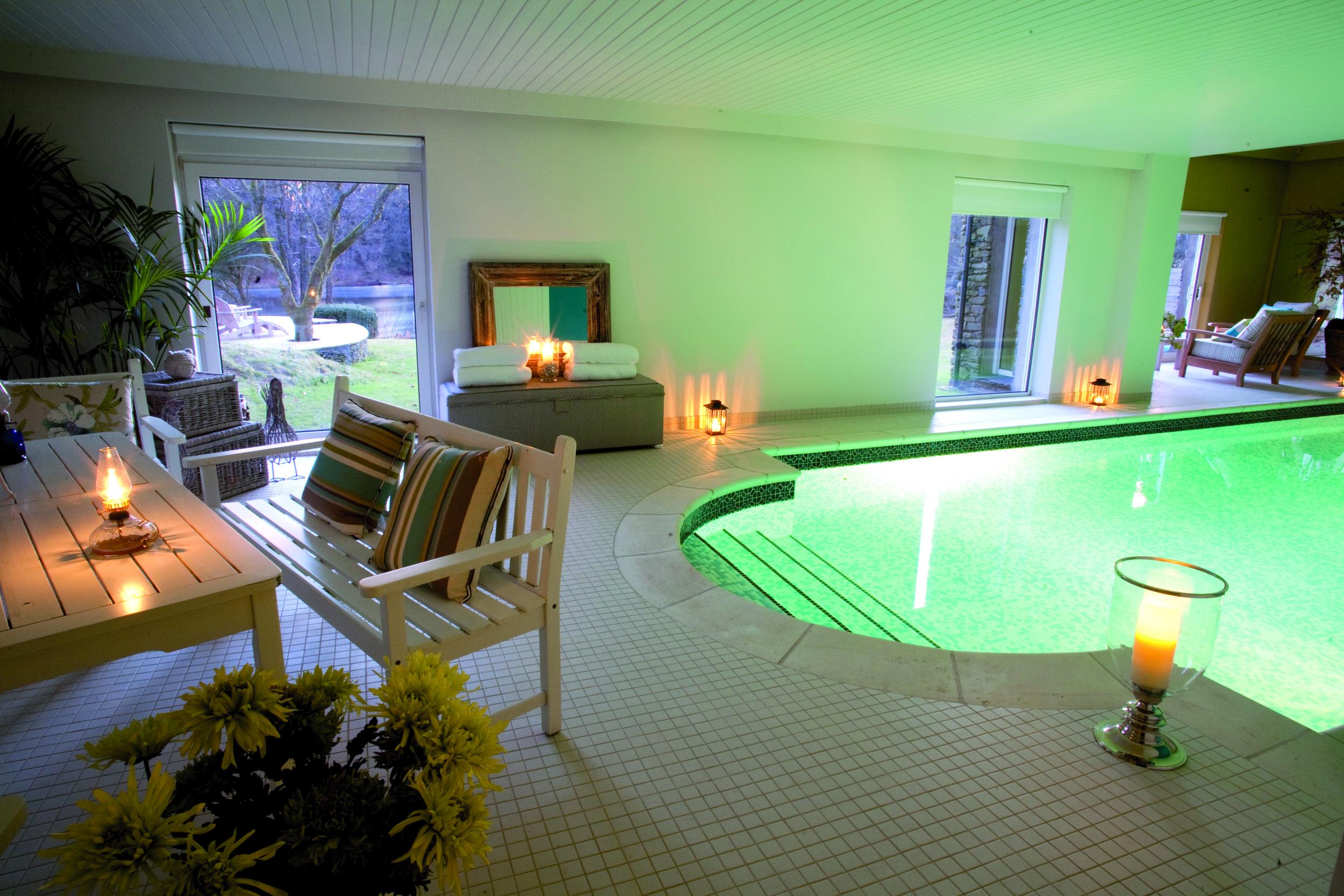 Best for: a gut makeover
Grayshott spa, Surrey
A sort of "re-education programme" for your gut, this retreat is ideal for those with IBS, sluggish digestive systems or who just want to feel a little lighter. Here, bad bacteria is flushed out and good bacteria is swept in. Your blood is analysed, body composition examined and individual goals are set. There's no alcohol, dairy, sugar or carbs to be had, but you can distract yourself from the inevitable hunger pangs with hydrotherapy baths, abdominal massages and castor oil compresses.
Seven day stays from £1,950
grayshottspa.com
Best for floating therapy
Floatworks, London
Imagine floating on your back in the Dead Sea, but without the screaming crowds or jostle of fellow bathers. Not for the claustrophobic, the flotation experience at Floatworks, London, involves submerging yourself in a super-saturated Epsom salt solution and just, well, floating there. Benefits are said to include elevated endorphin levels and relief for chronic pain.
Floats from £50.
floatworks.com
Source: Read Full Article