Three courses into my meal at Gaggan, I'm being asked to lick my plate. In case I didn't get the message, the speakers, cranked to the max, are blasting out Kiss's "Lick it up" as I'm presented with three artful stripes of what looks like veloute.
Gaggan's founder, Indian-born Gaggan Anand, interned at Spain's elBulli before deciding to shake up Bangkok's Indian food scene. And he's succeeded – although the emojis representing the tasting menu's 25 courses give little away. Take the flash emoji, which it turns out represents Gaggan's legendary yoghurt bomb. At times the lack of information is appreciated; I might not have tucked into a flower-shaped pastry so enthusiastically had I known it contained goat's brain.
Another chef challenging tastebuds in Bangkok is Thitiwat Tantragarn, founder of Chang Chui market's Insects in the Backyard, the world's first insect-based restaurant. "My favourite is crickets, which have a nutty flavour," he says. It's far from a gimmick – Tantragarn, who's worked in some of Bangkok's best restaurants, spent years researching the benefits of insect consumption.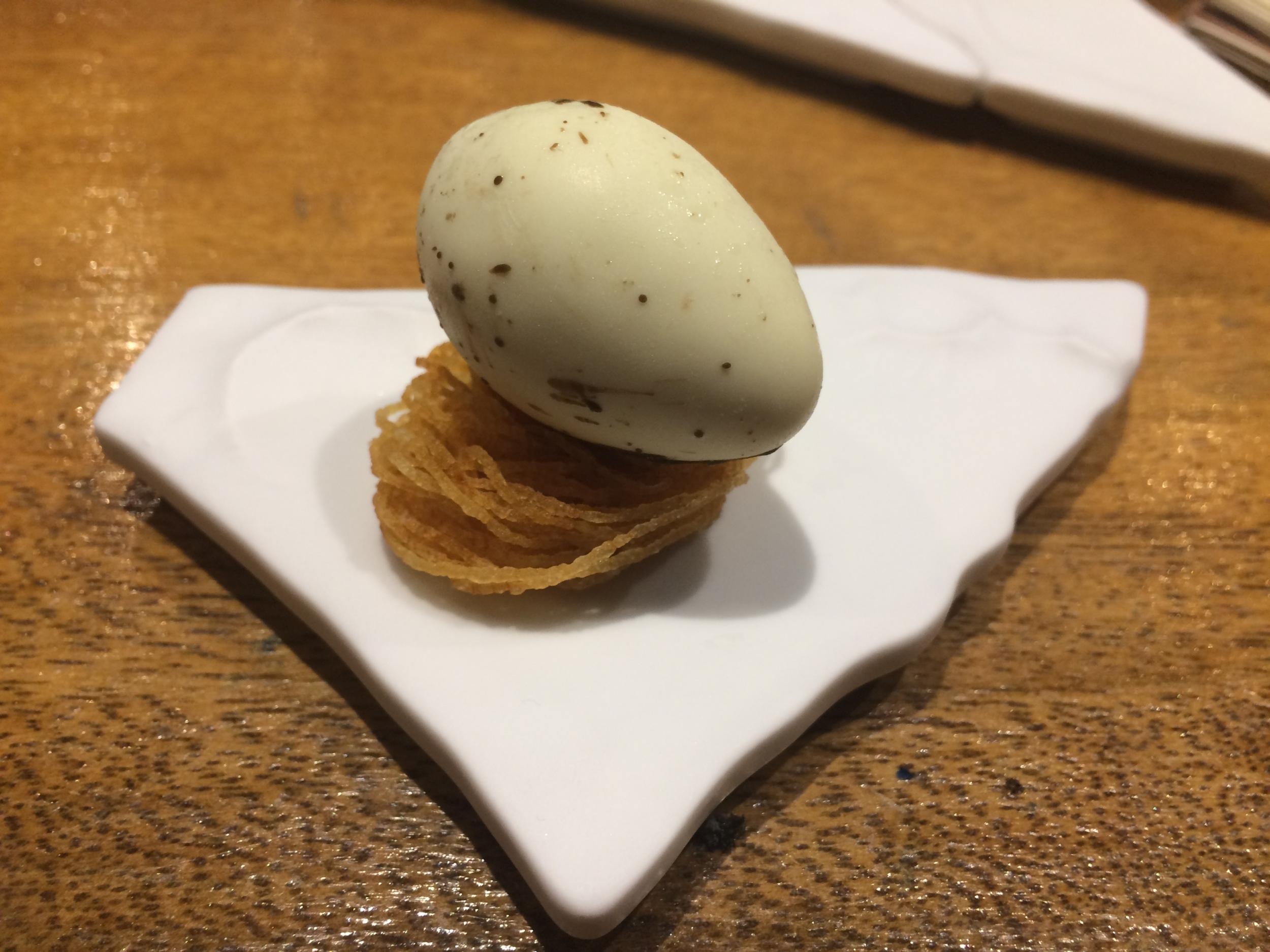 The first course arrives and I'm grateful that the crickets come with salsa-drizzled nachos, allowing me to blame the crunchiness on the tortilla chips despite the wing lodged in my teeth. It's not date night food, but it's delicious – the water beetle has the soft consistency of crab meat. The second dish of my bush tucker challenge is my favourite, although it's probably more to do with the juicy scallop than the caterpillars it's served with.
More saccharine and equally immersive is my next stopoff – the sugar-drenched Hello Kitty House at Siam Square One. Everything is pink-hued or Hello Kitty-shaped, from the seats to the hot dogs. I can even purchase Hello Kitty sparkling wine at £60 a pop.
I can feel my teeth rotting by the time I reach the nearby Unicorn Cafe, a technicolour tribute to the mythical creature. Plastic unicorns strut along pink, glittery countertops beneath chandelier-like arrangements of My Little Ponies, and fluffy toys fill every nook and cranny. And on the menu is everything from multicoloured rainbow cakes and crepes to unicorn salads, complete with horn-shaped carrot sticks. I opt for a sickeningly cutesy Unicorn Blood, a rainbow-coloured frappe in a star-shaped glass.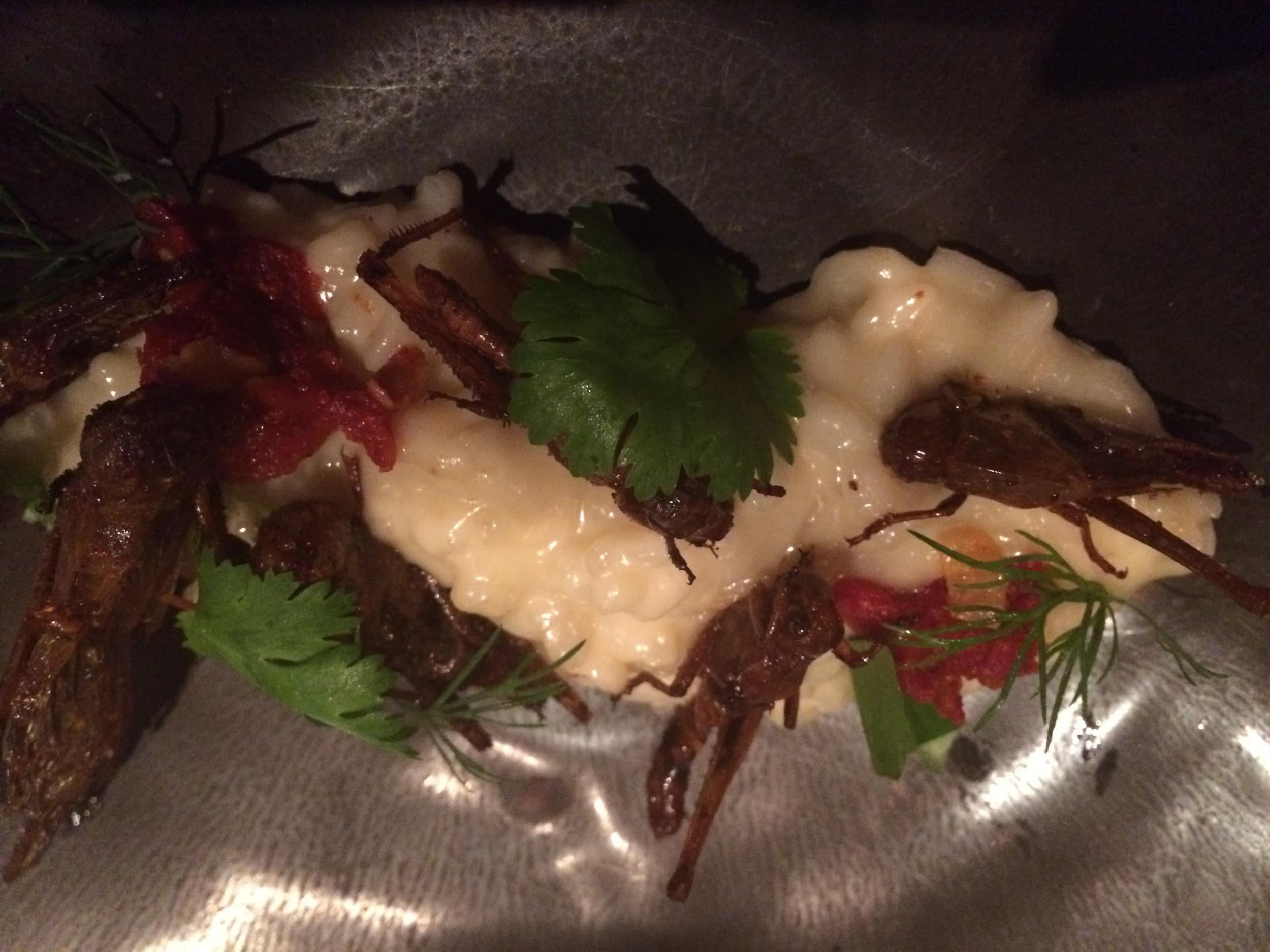 My fellow diners include holidaymakers Susie and Kevin Davidson and their children, Ethan and Annabelle. Susie read about the cafe online. "When you flush the toilet, do you think the water comes out rainbow-coloured?" ponders Kevin wryly as four-year-old Annabelle wrestles a fluffy unicorn.
The cafe, like the Hello Kitty House, is a hit with adults, too – a couple to my right are sharing sweet nothings over their unicorn-shaped ice cream. Cuteness-craving toddlers will only get you so far, after all – it's the teens and adults which tweet, Instagram and Snapchat Bangkok's kitsch culinary creations.
Further quirkiness comes at May's Garden House, the world's first Studio Ghibli-licensed restaurant (Studio Ghibli being the Japanese animation studio famous for its manga-style characters). The restaurant, which opened in July, is a tribute to its biggest hit, My Neighbor Totoro.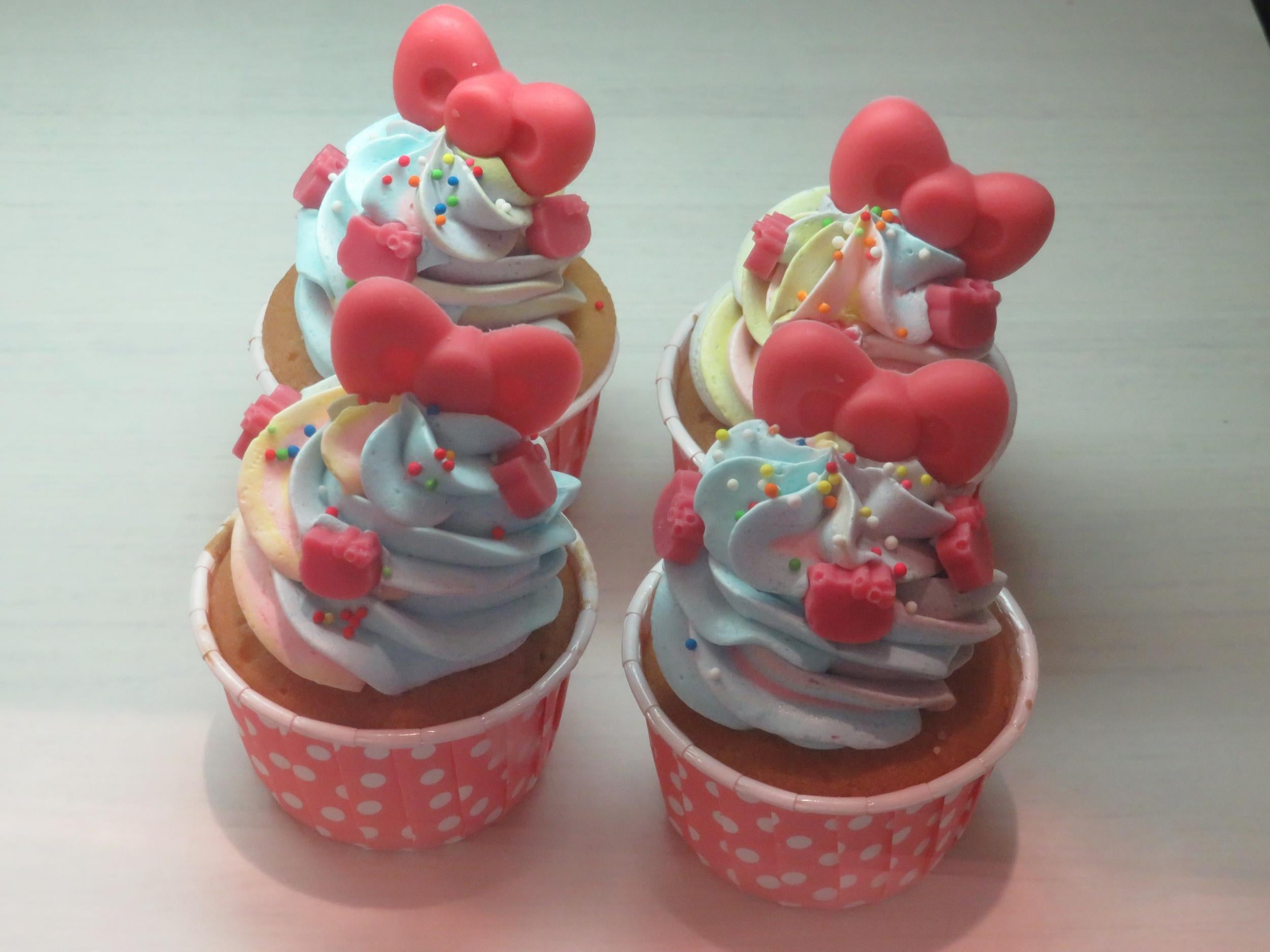 The food, served on artificial grass and garnished with miniature characters, includes ridiculously cute steamed buns complete with stick-on eyes, and adorable Susuwatari (soot ball) characters are reimagined as spherical chocolate desserts. One loved-up couple have ordered every dessert on the menu and, elsewhere, a group of adults scrape the last grains of egg fried rice from plates shaped like Totoro's tummy.
My final stop is Mocking Tales in the city centre neighbourhood of Thong Lor. Outside, there's a full suit of armour and a portcullis-covered entrance. A "mystical ice cream menu" is displayed, museum-like, in a cabinet filled with bottles containing colourful potions.
The inspiration is classic films, including Lord of the Rings, Beauty and the Beast and Harry Potter, and inside it's an explosion of castle-themed decor, complete with gothic, vine-covered archways, posturing stone dragons and beady-eyed owls.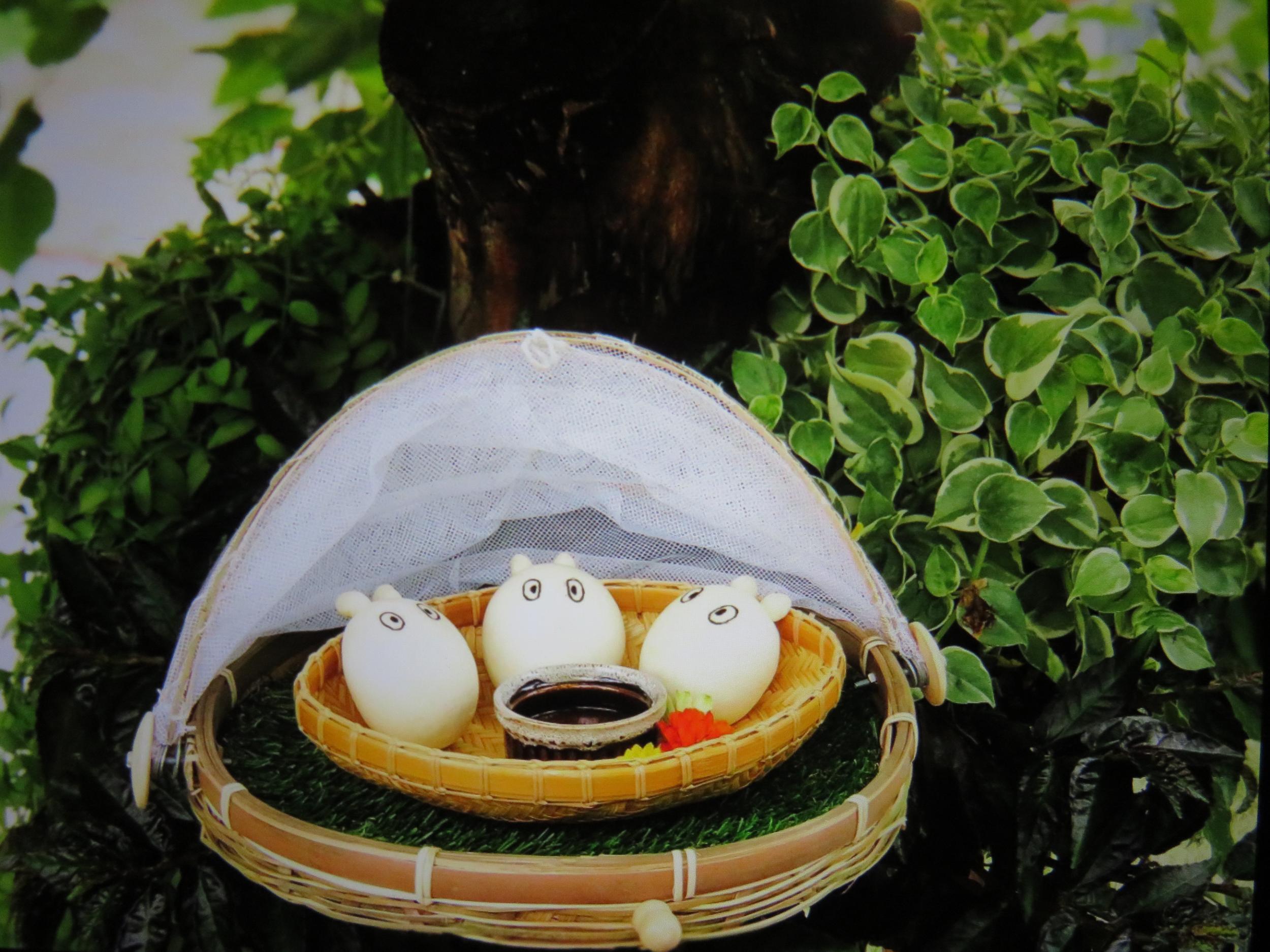 Matthew, the owner, persuades me to try Inferno Mountain, the signature dessert – an enormous, ice cream-filled creation drizzled with lava-like raspberry sauce. It arrives at my table before being doused in orange liquor and set alight. Other desserts come in treasure chests and hollowed out poisoned apples, and later, when the cafe magically transforms into a bar, visitors will sip spectacular cocktails, including the dry ice-billowing Mermaid Tears.
Matthew adds that those behind Bangkok's crazy eateries are often inspired by their travel experiences, whether it's Gaggan Anand's stint at elBulli or, in his own case, a passion for Hollywood blockbusters. "They're Thais who've travelled and experienced different things," says Matthew. "And they've returned with this wonderful passion and creativity."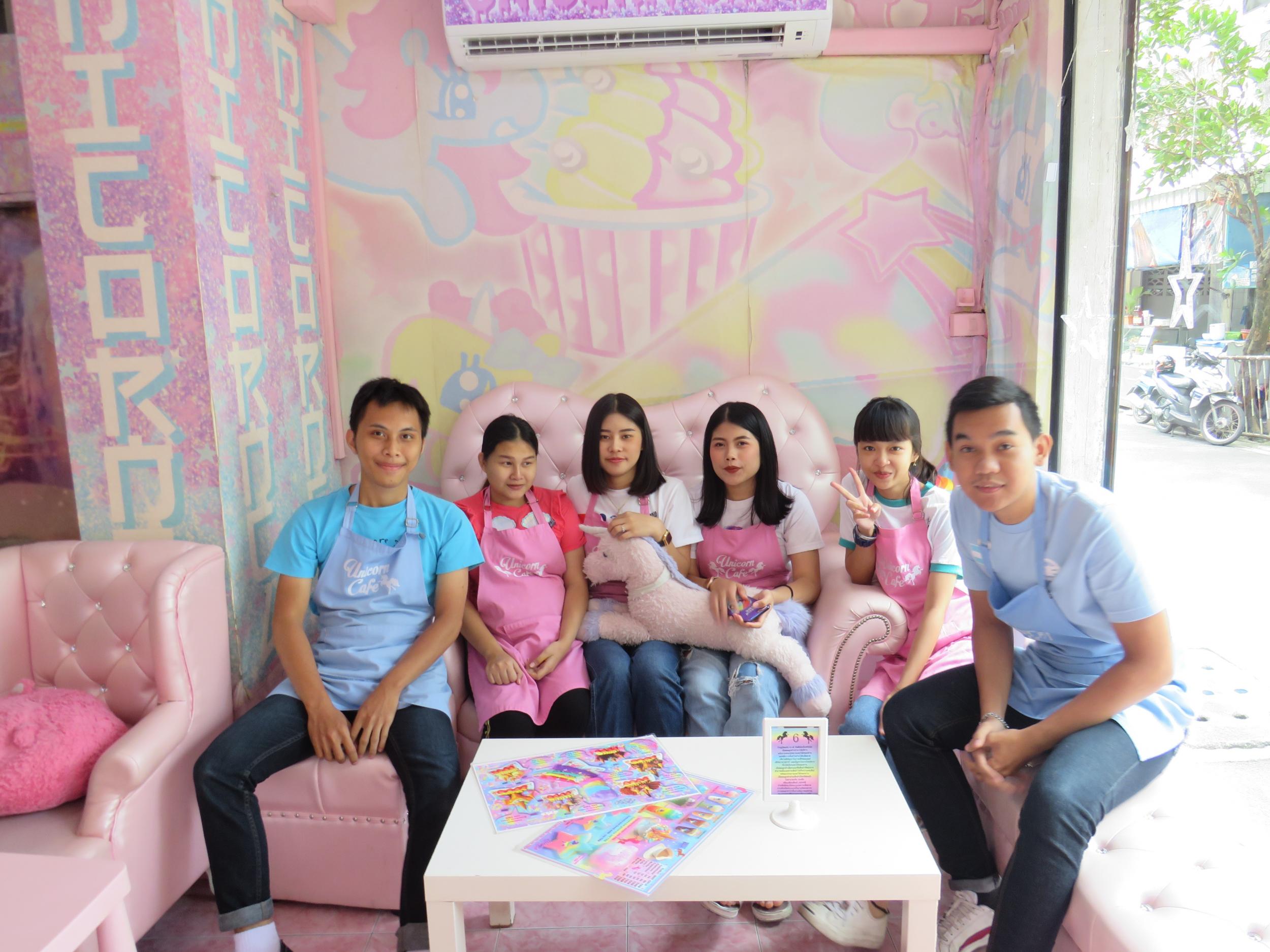 Amazingly, I've only scraped the surface of the weird and wonderful eateries taking over Thailand's capital. Getting to Bangkok's newest opening, the speakeasy-style Find the Photo Booth, involves snapping a self portrait. Visitors to the Alice in Wonderland-themed Perhaps Rabbits sprawl on artificial grass while gorging on tree trunk-shaped cakes, while at the recently opened Mermaid Cafe, with its fish scale-covered walls, diners are invited to don mermaid tails. And at the Rome Restaurant, I can recline on a beanbag in the shadow of the Coliseum, under the watchful gaze of bearded centurions. Suddenly, Michelin stars look rather boring.
Travel essentials
Getting there
Thai Airways flies from London Heathrow to Bangkok from £580 return.
Staying there
Doubles at the Banyan Tree Bangkok from £130, room only.
Source: Read Full Article