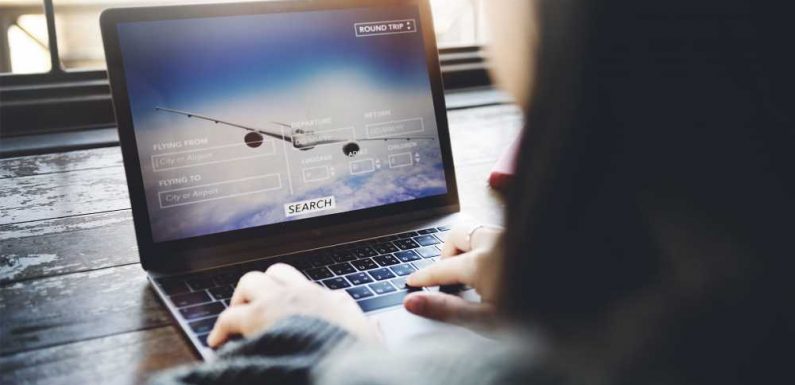 Assessing the progress of IATA's New Distribution Capability standard over the course of the pandemic really depends on who you speak to.
While IATA has said the technology standard reached its target of 20% of NDC bookings in the indirect channel by June 2020, it was for mostly domestic leisure bookings.
The organization is now talking much more about airline retailing and its "airline retail maturity program."
But there's little doubt that momentum for the standard was lost during the pandemic, with airlines losing millions and most travel agencies left with little or no business.
When Delta said it was halting its NDC development in September 2020, it was predicted that other airlines would follow suit.
In its first-quarter earnings call in May, Sabre said NDC transactions were at a very low level because of the pandemic.
Dave Shirk, president for Sabre Travel Solutions, said the vast majority of airlines had "paused or completely stopped their NDC activity at this point in time."
Meanwhile, Sabre has been developing its Airline Storefront platform and recently announced a value-based distribution partnership with Delta, which Shirk has described as "a very advanced retailing effort."
But while Sabre is less vocal about its NDC development, a string of announcements from Amadeus demonstrate its commitment to the distribution standard.
Earlier this month, Amadeus said it was delivering Qantas NDC-sourced content to pilot travel sellers. Qantas has said it will not allow bookings until the servicing elements are in place, but Ludo Verheggen, director of air content acceleration for Amadeus, says most of the servicing is now in place.
Related story: Amadeus to be the first GDS fully enabled for NDC content
"There are some additional servicing capabilities that we are working on that we expect to be able to deliver very soon. If pilots go well, we should be able to go live soon."
Recent NDC progress
Verheggen cites other recent milestones for Amadeus in its NDC journey, including a wider distribution agreement with Qatar, NDC agreements with British Airways and American Airlines, and an agreement with Air France-KLM in September 2021.
He does not believe the standard is in any danger given the decision by some airlines to halt development. 
"As an industry, we're progressing really well. If we look at where we were 18 months ago in terms of use cases supported and guidelines provided around the standard, we have progressed a lot.
"We believe that the upcoming release, 21.3, in the second half of this year is going to improve even further. Content is more available, more airlines joining, so we're confident 2021 will be the year in which we start to see global scale adoption of NDC."
Verheggen adds that not too much momentum for NDC has been lost during the pandemic.
"At the height of the pandemic there was some slowdown, probably more with the operational side, with testing because teams were on furlough, but that didn't take too long and the engagement has always been there."
Verheggen adds that agency and airline partners say they remain committed to the development of the standard.
Related story: Subscription-based NDC marketplace launched
"Covid has made us realize that for recovery to happen in the fastest, most efficient way, we need to be dynamic. We need to be able to adapt to changing circumstances and provide as much information as we can through the chain so everyone knows what's available throughout the offer, and be able to create more specific offers on the fly. That's where NDC can clearly help all of us."
Amadeus has also made progress on the technical side in terms of integration with full-service carrier partners, the development of an NDC gateway for Navitaire partners, and the global rollout of NDC content to travel agent partners.
Verheggen believes more airlines are starting their NDC journey based on encouraging conversations with low-cost airlines as well as major carriers.
Different versions of NDC
Many of the same challenges remain, however, with one of the main ones being the different versions of NDC adopted by carriers.
"If we look at the current landscape, around 60 airlines are currently NDC-certified, and there is a lot of difference in the versions they are using and many different providers of the technology. Even two airlines on the same version does not mean their API is the same."
Verheggen says the situation is improving and that the next release of the standard should create a "more homogeneous implementation."
The other remaining challenge is the commercial side of NDC agreements. Different flavors of NDC deals seem to be emerging, such as the Air France-KLM agreement and the more recent British Airways agreement.
Travelport recently announced an agreement with Emirates enabling agencies to avoid surcharges by using a dedicated channel.
Meanwhile, TPConnects has launched a subscription-based NDCMarketplace enabling agents to use their existing NDC airline and GDS credentials to avoid surcharges as well as the need to access various airline portals.
The commercial challenges won't go away any time soon. Verheggen says NDC will take investment from all parties.
Related story: NDC adopters ready to move beyond 'plumbing' projects
"Amadeus is investing a lot in making sure platforms are NDC-enabled and travel sellers worldwide need to invest in NDC as well. They will need to invest in changing ways of working."
NDC progress has had many ups and downs since its inception in 2013 and prophecies that it would take five to seven years for even early adoption to happen have come to fruition.
The pandemic hasn't helped. That said, Verheggen is confident that in a year's time the industry will see the "beginning of global-scale adoption."
"I'm confident that six to 12 months from now, most customers will have started to work with NDC. We need to be mindful that it will be a hybrid world for quite a while with NDC content and traditional GDS content living together side-by-side."
Source: PhocusWire
Source: Read Full Article