Wandering along a winding path, I had my first tantalising glimpse of Georgette. Up close it was even more dazzling – blinding white sand so powder fine it squeaked, licked by brilliant-blue waves. Whispering casuarina trees shaded me from the equatorial sun while fresh coconut juice quenched my thirst as I took it all in.
Beaches like Georgette aren't unusual in the Seychelles, a tropical paradise of 115 islands sitting in the middle of the Indian Ocean and renowned for its eye wateringly expensive private resorts.
But if you know where to look, you don't need a Hollywood A-lister's bank balance to stay at a family run guesthouse – and there's no need for fancy restaurants when you can feast, feet-in-the-sand, on refreshingly cheap, traditional Creole dishes.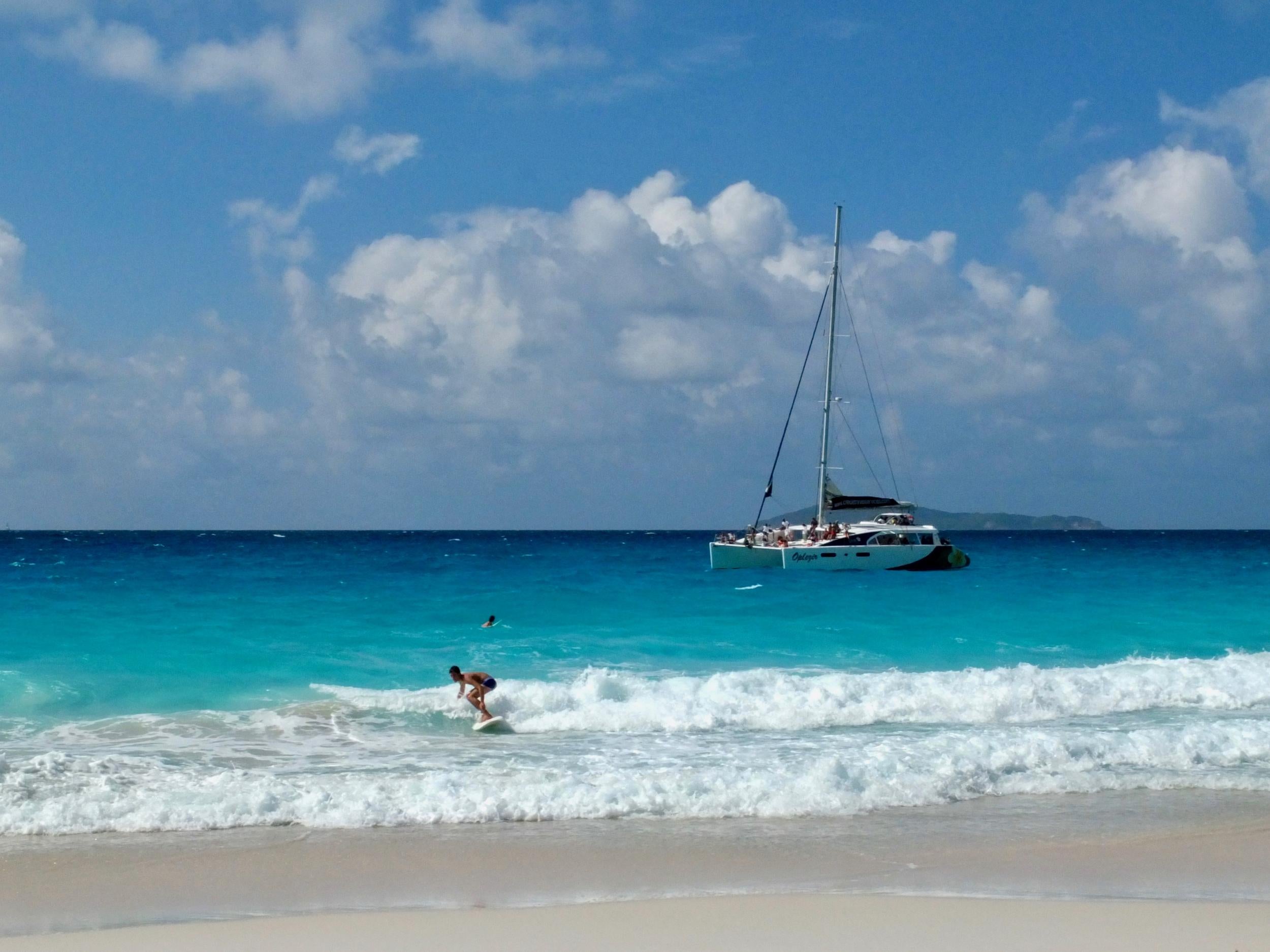 There are three main islands, each with their own personality. Mahé, the largest and most developed, is home to the international airport as well as about 90 per cent of the Seychellois population.
The second largest island, Praslin, has a small airport but it's cheaper to get there on a 45-minute, scenic catamaran ride. It shares Mahé's gin-clear waters but moves at an even more relaxed pace.
At Praslin's heart is a tangle of primordial jungle that's one of the best preserved ecosystems in the world: the Unesco-protected Vallée de Mai. The reserve is home to the coco de mer, endemic to just two islands in the Seychelles. This iconic palm produces the largest – and arguably most erotic – seed in the world, shaped like a woman's buttocks.
The reserve is beautiful but charges a €25 (£22) entry fee. A cheaper, larger and far less-visited place to spot the coco de mer is the Fond Ferdinand Nature Reserve – entry a more modest €8 – on the south of the island. A two-hour guided trek through lush vegetation, under enormous fan-shaped leaves, leads to a spectacular hilltop view over the islands.
Praslin has no shortage of stunning beaches; on the northwest of the island, Anse Lazio makes a regular appearance on the world's most beautiful beaches lists. But Anse Georgette was the one on my radar. It's part of the five-star Constance Lemuria resort but, as all Seychelles beaches are public by law, you can call the resort first thing and ask to be put on the guest list.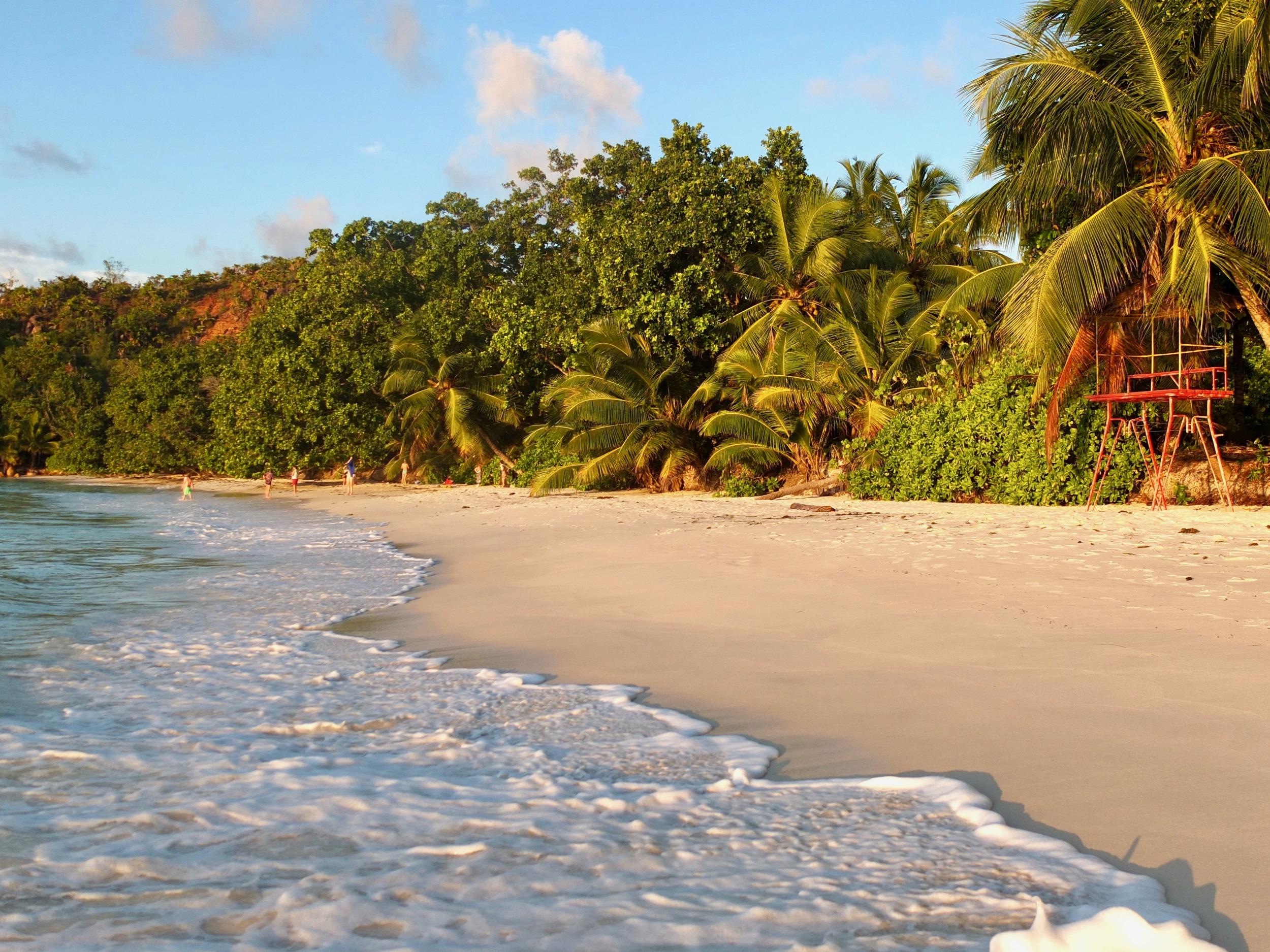 Just a 15-minute ferry ride from Praslin lies diminutive La Digue, the smallest of the Seychelles' inhabited islands. I caught a boat, which docked at La Passe on the west coast – the archetypal sleepy tropical port. There are no high rise hotels or international resorts here, just friendly, family run guesthouses and a few stylish boutique hotels. And with virtually no cars – just brightly coloured ox carts to carry visitors around – the easiest way to explore its sandy streets is on two wheels.
I cycled past shops where signs read "Open some days, closed others", street stalls groaning under the weight of vibrant fruit and a man with freshly caught fish tied to his handlebars.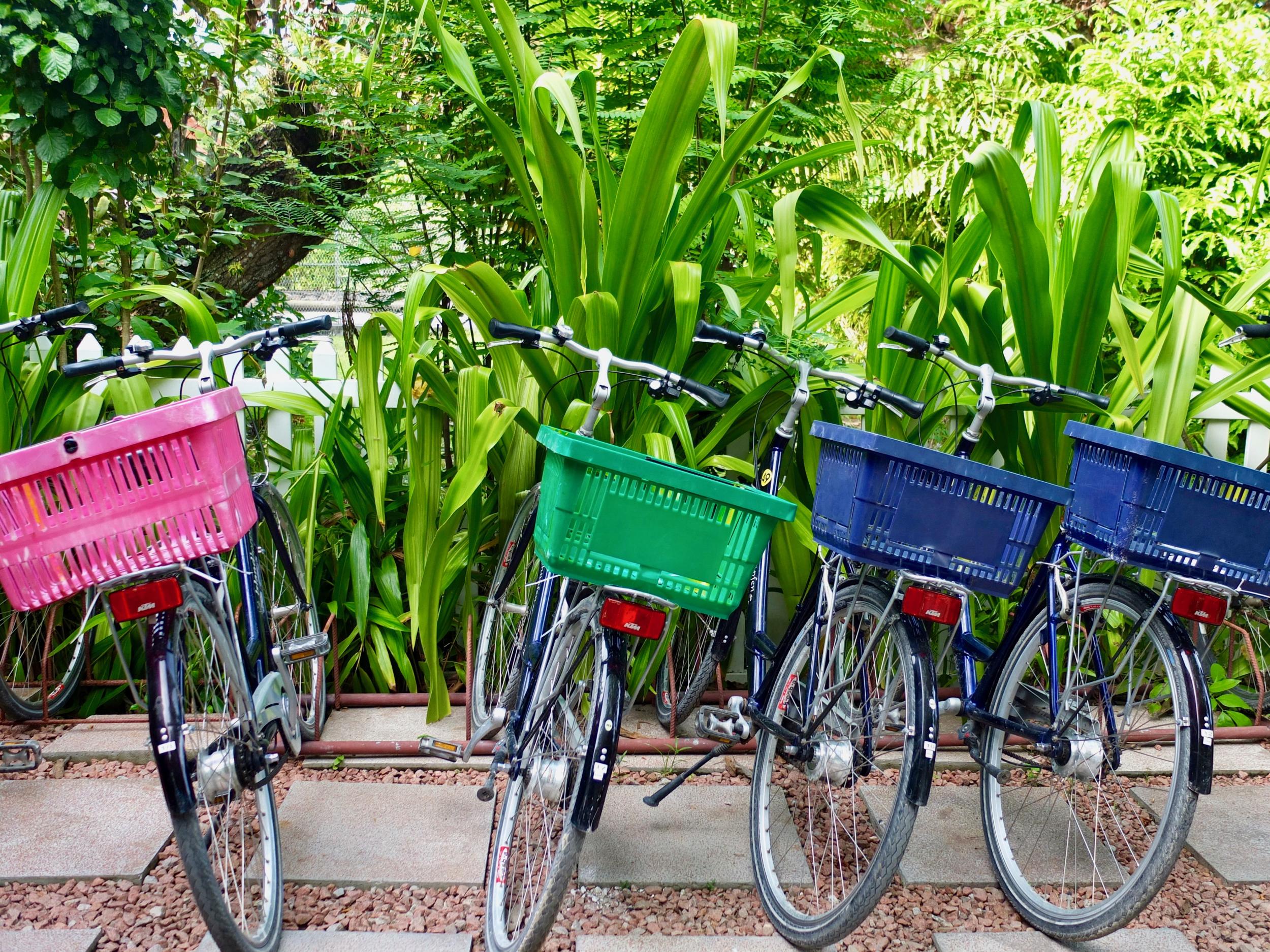 I dropped my bike at the vanilla scented L'Union Estate (lunionestate.com, entry €7.20), an historic plantation where only the occasional thud from a falling coconut shatters the tranquillity, and followed the palm-shaded path to one of the world's most beautiful beaches – Anse Source D'Argent, one in a line of jaw droppingly beautiful bays, bordered by elemental granite boulders that spill into the turquoise water.
In search of even more seclusion, early one morning I cycled slowly across the island to Grand Anse on the wilder east coast, before clambering over rocks and snaking between coves until I reached Anse Marron, a beautiful Crusoe-esque sweep of sand on the southern tip.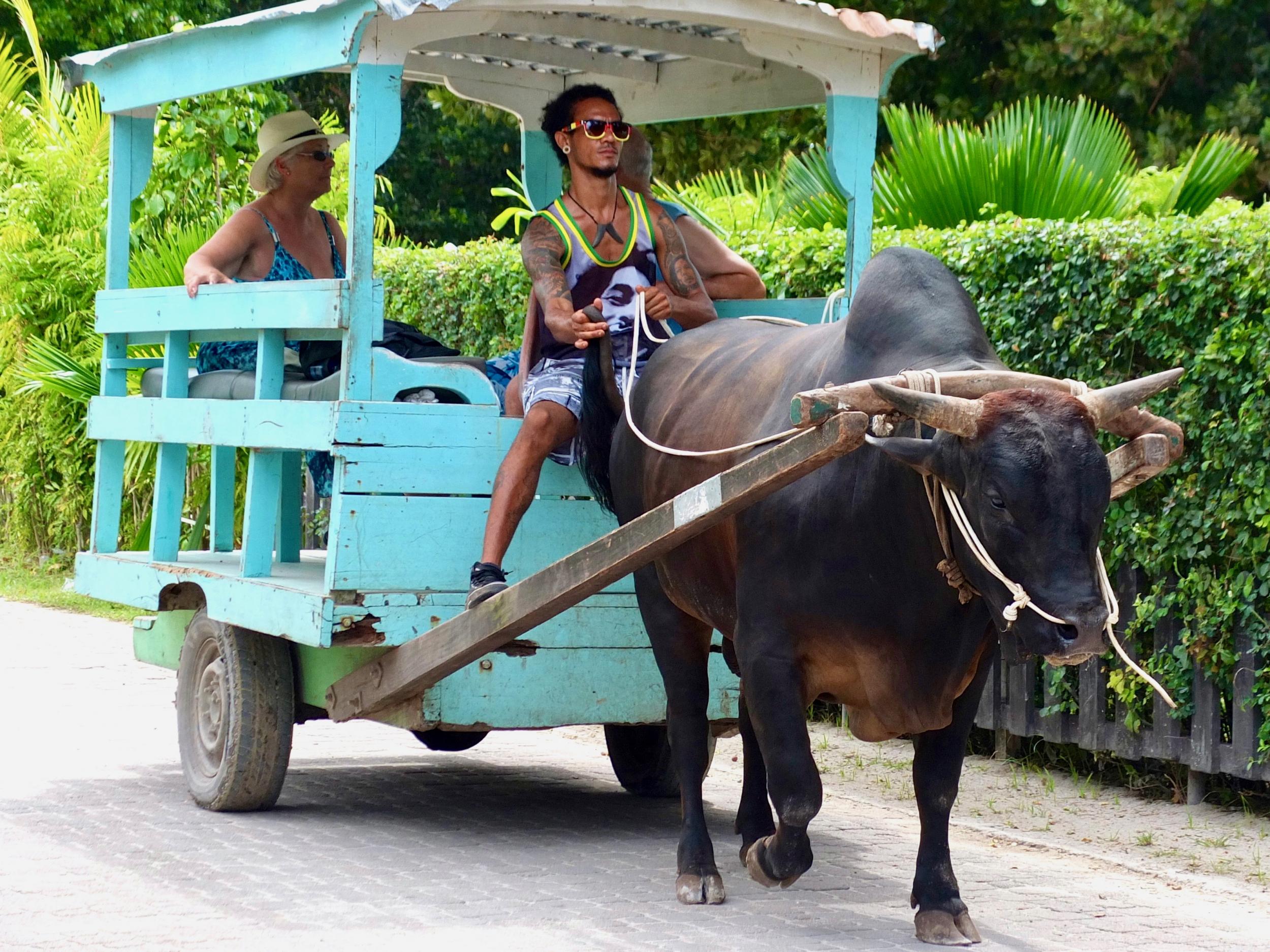 That evening, I headed to Anse Banane in the north, where I found Chez Jules, a rustic restaurant packed with locals. There was no menu – diners just sat around Jules' communal, wooden table while large plates of delicious Seychellois dishes emerged from his simple kitchen. There was smoked fish salad, octopus caught by Jules that afternoon in a delicate, coconut milk curry, and fried fish slathered in a rich sauce, all washed down with ice-cold bottles of easy drinking local beer Seybrew.
While we ate, the jovial Jules taught us some lilting Creole in his distinct accent, a relaxed hybrid of English, French and West Indian. "Manze (eat)," he told us, urging us to use our hands. We finished the meal with shots of dark local rum before I cycled back down the pitch black hillside by the light of a full moon, to the cry of "Bonswar" – until we meet again.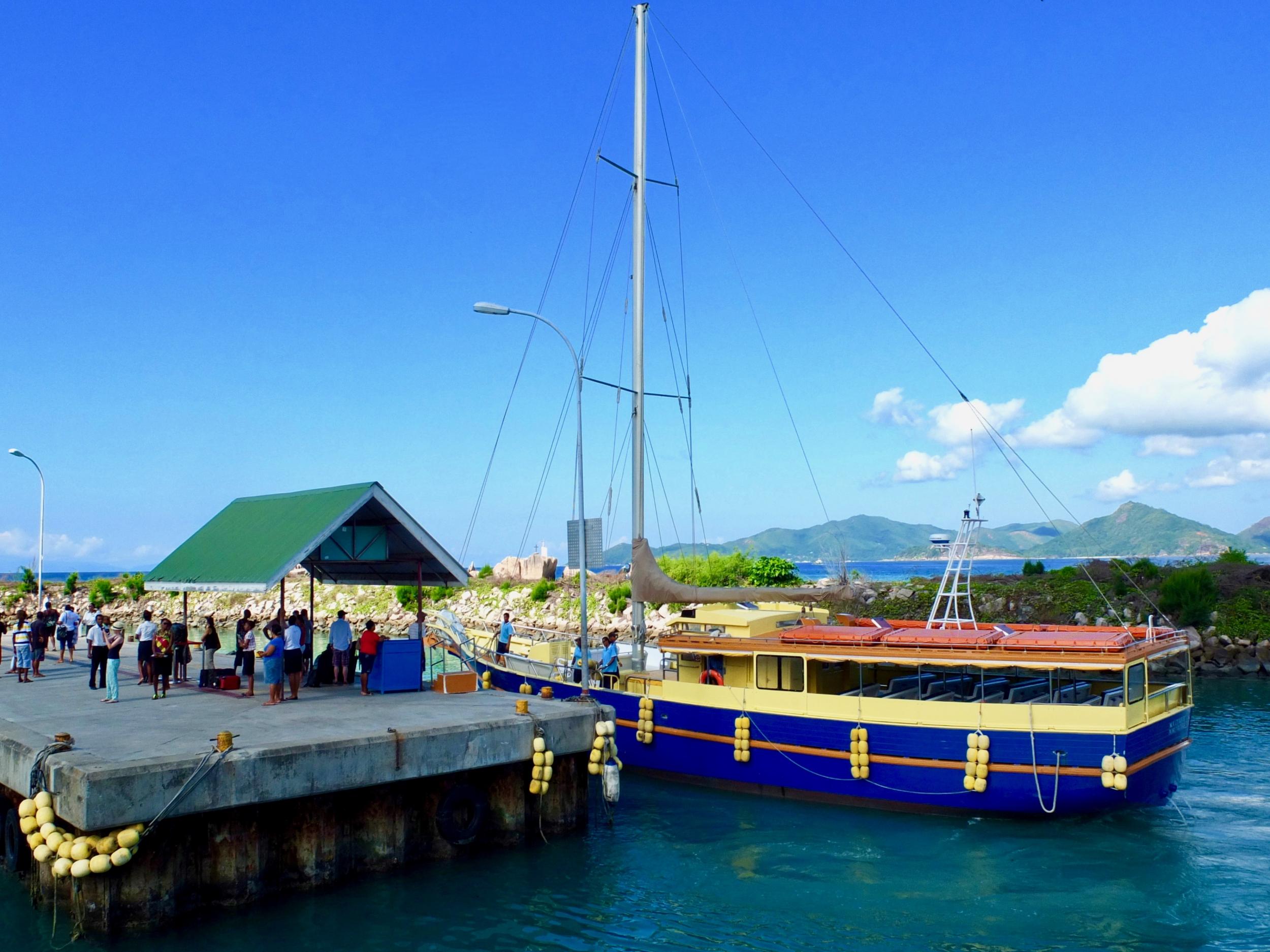 They say the best things in life are free; that maxim certainly holds up in the Seychelles.
Travel essentials
Getting there
British Airways offers return flights from London Heathrow to the Seychelles from £650.
The high-speed ferry from Mahé to Praslin costs from €50, from Praslin to La Digue from €14 and from La Digue to Mahé from €64, with SeyFerry.
Staying there
In Praslin, Le Port Guest House has doubles from €80.
In La Digue, Pension Hibiscus has doubles from €90.
Source: Read Full Article