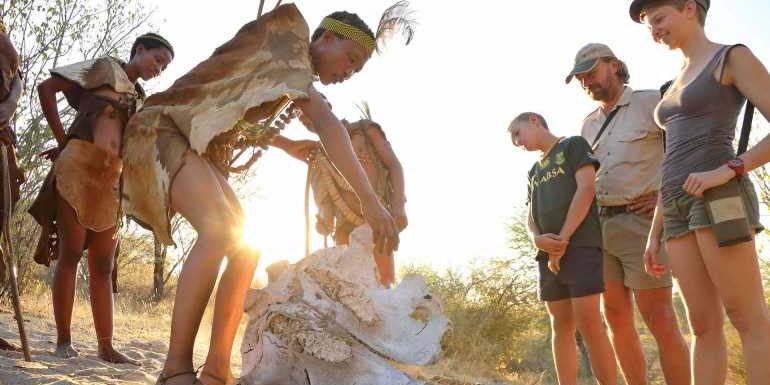 Natural Selection has introduced an eight-day sustainable safari through Botswana. Travelers will visit the Makgadikgadi Pan and the Okavango Delta to experience the conservation projects of Meno a Kwena, Little Sable and Mapula Lodge.
The expedition across Botswana starts at Meno-a-Kwena, a tented camp situated on the Boteti River overlooking the Makgadikgadi Pans National Park. Travelers will experience guided walks with the San Bushmen, wildlife boat trips as well as the Elephants for Africa project. Elephants for Africa is a conservation initiative dedicated to enhancing human-wildlife coexistence in rural farming communities primarily through community workshopping and the installation of elephant-proof fencing. Through Makgadikgadi National Park, an Elephants for Africa representative will guide travelers to find elephants and learn about elephant ecology. Then, guests will meet farmers in Moreomaoto for a "life with elephants" tour to better understand how the farmers live alongside elephants — and how the elephants are deterred — with the help of Elephants for Africa.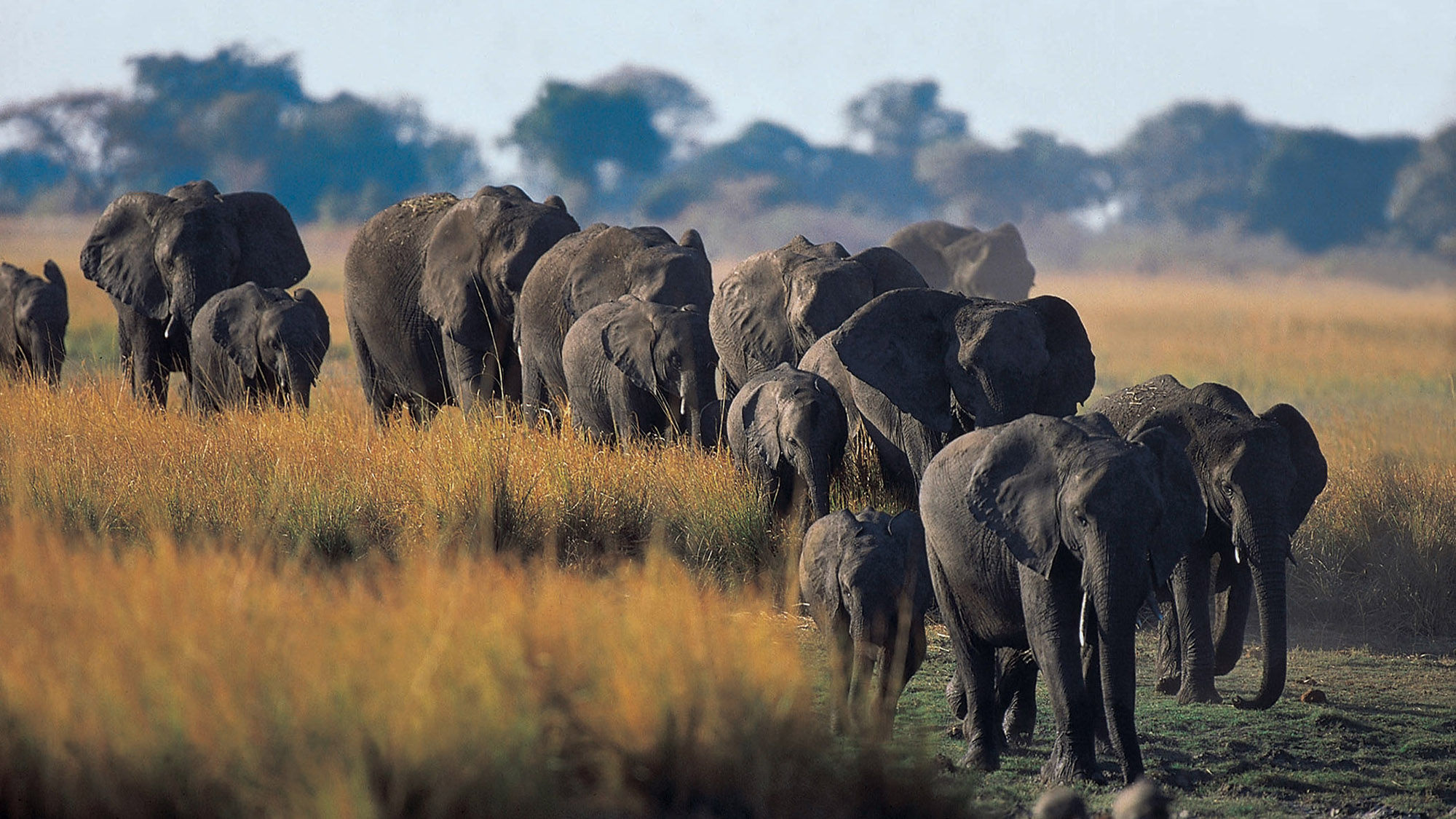 After two days at Meno-a-Kwena, travelers will visit the Wild Dog Research camp in the Moremi Game Reserve. Known as the most well-established research center in the Okavango, visitors spend the day in the field learning about the conservation work the research center does for wild dogs. Travelers will stay at the Little Sable camp in the Khwai Private Reserve, where they'll experience the wildlife as well as the local community projects.
The final stop is at Mapula Lodge in the Okavango Delta. From there, travelers will meet with a member from the Elephant Express Program, where they will join a community-led tour to learn about the local traditional way of life within close proximity to elephants. Then, a representative from Claws (short for Communal Herding for Livestock & Wildlife Protection) takes travelers by bus to visit the local herd of cattle to see how traditional herding practices safeguard the animals, create employment, reduce retaliatory killing of lions and restore overgrazed landscapes.
Rates start at $6,450 per person. For more information, visit the Natural Selection site.
Source: Read Full Article