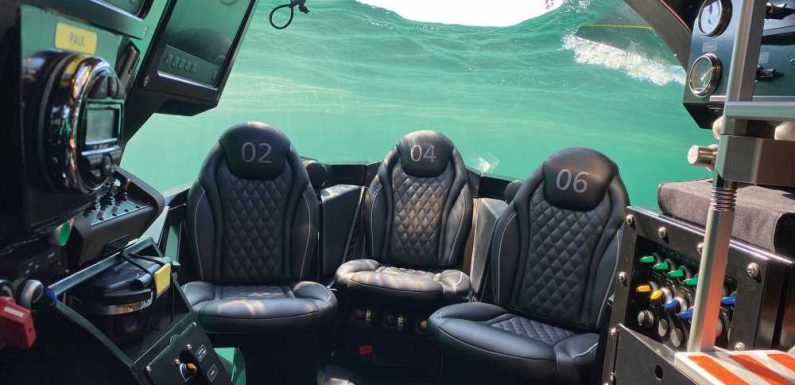 ABOARD THE VIKING OCTANTIS — Waves knocked around the submarine as six Viking Octantis guests lowered themselves inside.
As a hat tip to the Beatles, the yellow submarine's name was Paul. John, its 10-ton twin, would soon be rocking in the water nearby. 
Insight: Viking's new expedition ship is a floating research facility
From inside, passengers could see streams of sunlight dancing below the surface of the minty-green water. As the submarine lowered itself about 50 feet below the surface, they got their first glimpse of the bottom of Lake Huron's Georgian Bay.
Guests will find a series of toys like this while sailing the Octantis, Viking's first expedition ship, which will be followed by sister ship Viking Polaris, due out this fall.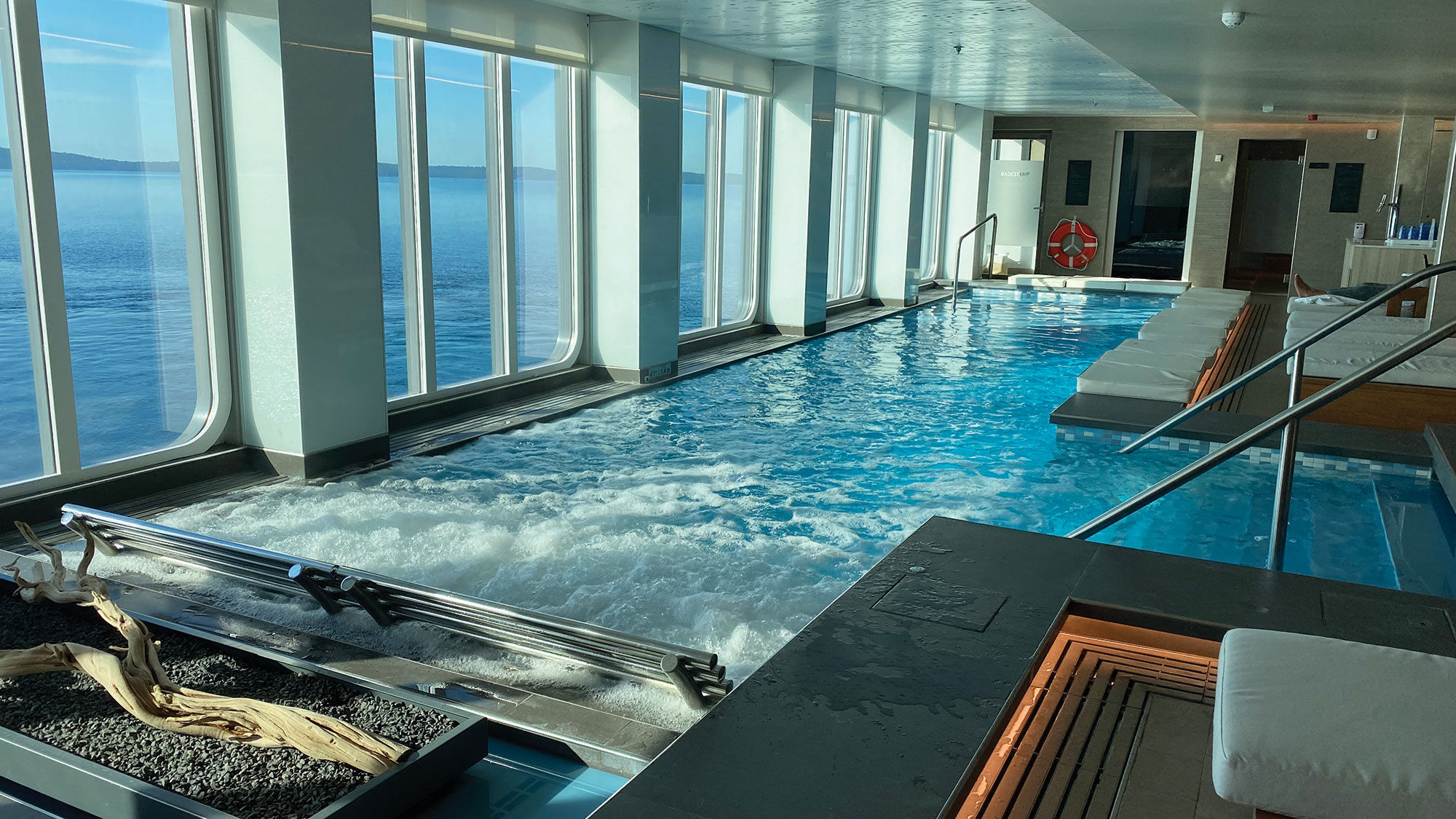 The first thing to know about the Octantis is it was named after the pole star of the Southern Hemisphere. And that is where the Octantis seems meant to be. Depictions of white mountains in Antarctica, photographs of explorers braving the cold with their dogs and artifacts from such adventures ornament the ship. 
In fact, Antarctica is where Octantis will spend half the year, from mid-fall to mid-spring, before returning to the Great Lakes for the Northern Hemisphere's warmer months. 
The challenge in building this 378-passenger ship was making it suitable for sailing Antarctica while narrow enough to slide through the Welland Canal that connects Lake Erie and Lake Ontario. As built, the ship has six inches of clearance on each side when passing through the canal and scrapes the side "every time," Capt. Hakan Gustafsson said with a wince. 
Richard Marnell, Viking's executive vice president of marketing, said itineraries for the Octantis have sold "very, very well and, frankly, better than we had hoped."
"When we purpose-built the ship, you're not sure that it's going to sell," he said. "But when you're building a ship with specific dimensions related to being perfect for the Antarctic and also being able to transit through Welland Canal, you're very hopeful that if you build it, they will come."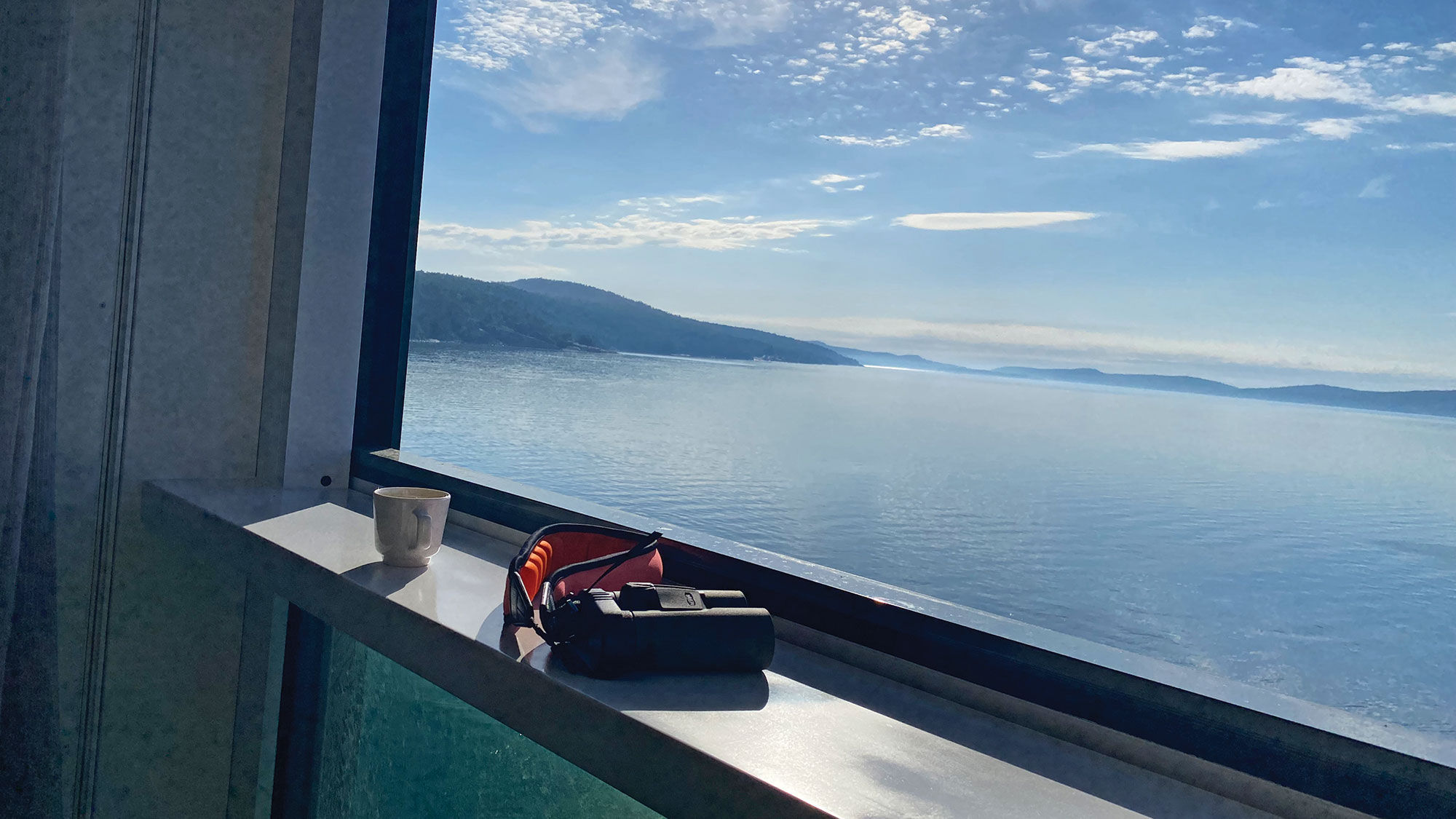 This ship positions itself to serve expeditions in both locations. Each cabin has a warmer to dry damp clothes, suits and boots after treks in the snow or zipping around on kayaks and Zodiacs on the lakes.
But don't look for a traditional balcony in these staterooms. Because the ship spends so much time in cold weather, engineers designed a large window that rolls down to chest height, creating a standing bar and bird hide where guests can drink a beverage while using their in-room binoculars to spot birds and whales out the window.
Real shipboard science
The Octantis' large indoor marina stores its two submarines, two military-grade special operations boats (that are so fast, one guest said it felt like she was about to take off from the tarmac) and nearly 20 kayaks, almost all of them double-seaters with foot pedals.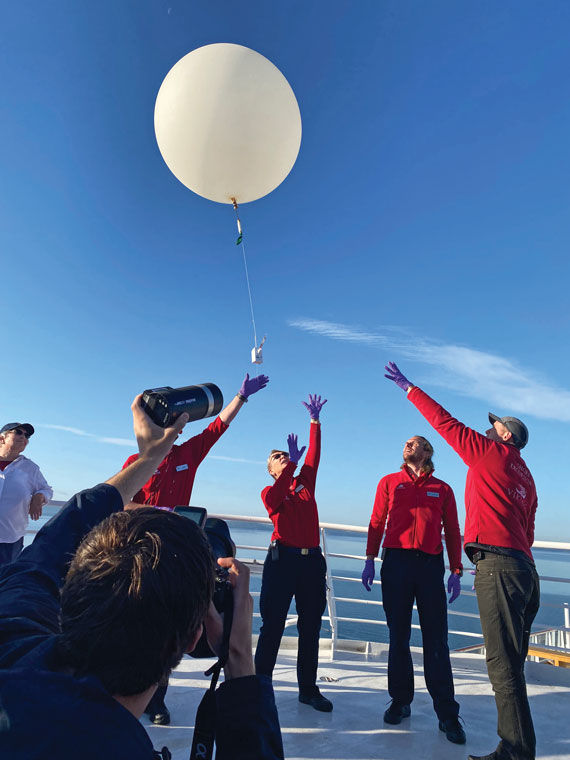 Overlooking the Hangar is a wet-dry science lab where up to 16 guests at a time can participate in a lab session, peering into an underwater camera and examining samples collected by the ship, like microplastics filtered out of Lake Huron or ice scooped up in Antarctica. 
Beyond the educational value of these labs, the ship itself has partnered with institutions like the National Oceanic and Atmospheric Administration (NOAA), Scott Polar Research Institute at Cambridge University and the Cornell Lab of Ornithology. Three permanent scientists help profile the oceans and lakes and share the data with their research partners. 
The vibe on the ship focuses on tickling and satisfying curiosity. From a large lecture hall with a removable screen revealing a wall of windows to see snow-covered mountains, to the ship's centrally located Science Center, guests can tie together what they learn on excursions and labs with interactive tools.
 Related: Viking is dropping 'Cruises' from its name
One is NOAA's interactive SOS Explorer map, enabling people to zoom in on weather patterns in real time, feel touchable diagrams of elevations and depths in the areas they're sailing and watch data stream in from a weather balloon it releases 16 miles high into the stratosphere.
"Expedition is a narrative arc about exploring," said Damon Stanwell-Smith, a marine scientist and Viking's head of science and sustainability. "It's not a cruise."
A Scandinavian spa experience
However, this expedition ship has the ingredients of a cruise, including a spa. New on the Octantis is the Badestamp, Norwegian for "hot tub," placed in front of a large, half-open window enabling guests to experience brisk, fresh air during a hot soak. 
The Octantis brings a Scandinavian heritage to its spa. This ship introduced a trio of small indoor and outdoor plunge pools of various temperatures: a caldarium is the hottest, a tepidarium with warm water and a frigidarium with cold water.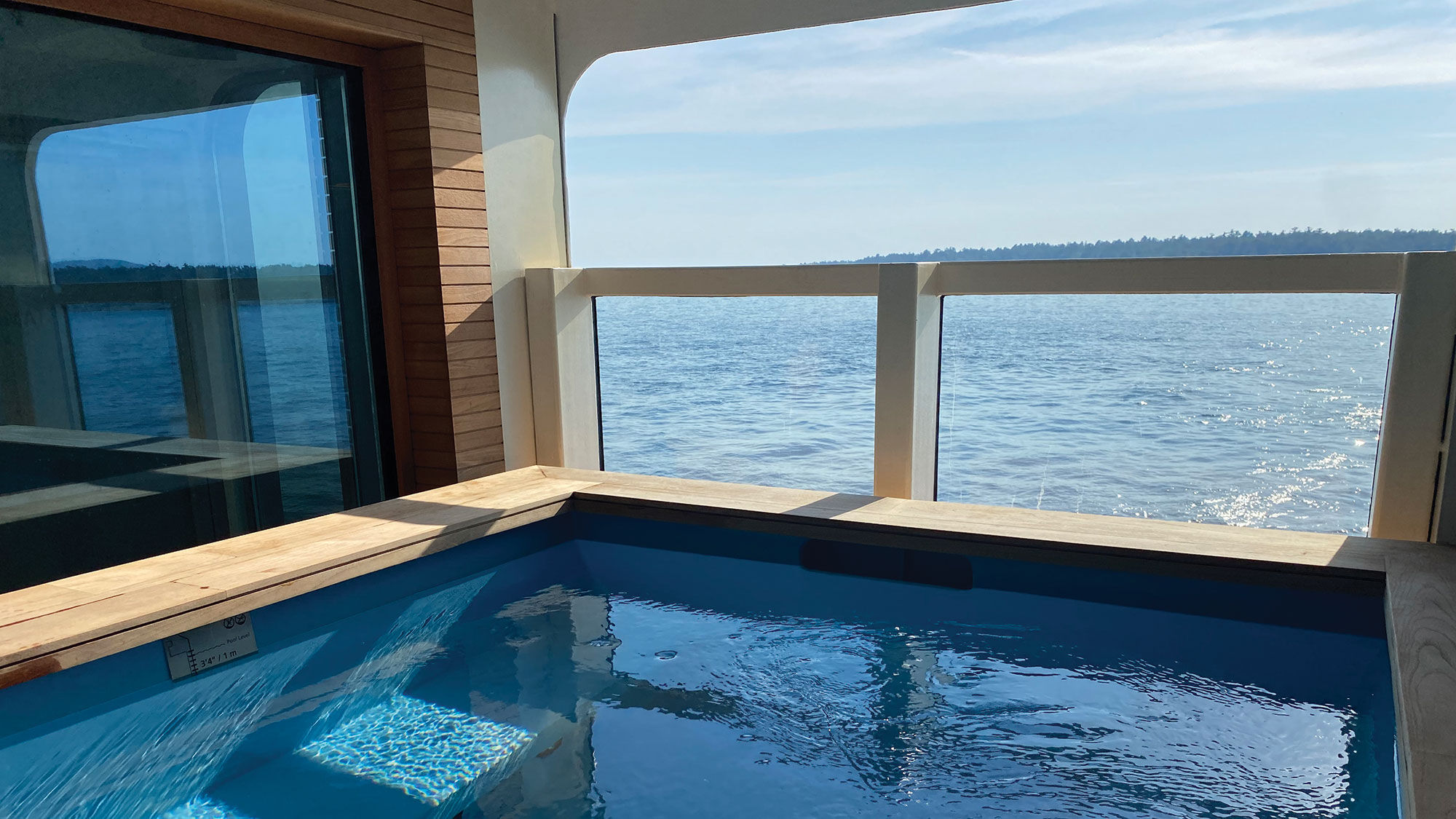 The Octantis also introduces a massage called the hygge, which translates to cozy and comforting. Guests lay on a table of warm, tiny quartz stones. The heat is said to be good for addressing arthritis and muscle aches and pains by increasing circulation in the body in conjunction with the massage.
Only one spa bed is available on the ship, although two are planned for the Polaris.
Source: Read Full Article