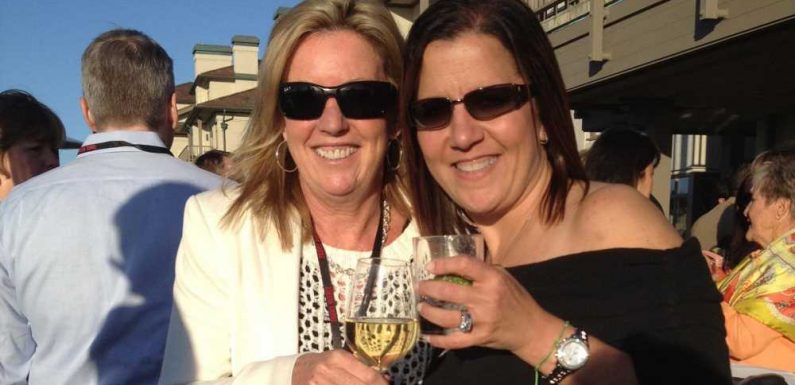 The travel industry this week remembered Cruise Planners' Vicky Garcia as a passionate advocate, champion of diversity and friend to all.
Garcia, 56, the longtime COO of Cruise Planners, died Sunday after a long illness.
"Vicky Garcia brought passion and momentum to everything she was involved in," said Camille Olivere, chief sales officer of Avalon Waterways and the Globus family of brands. "Whether it was a new marketing strategy or LGBTQ rights, or her charitable cause of choice, the Leukemia & Lymphoma Society (LLS), she was unwavering in her commitments."
In fact, Olivere said, Garcia was personally responsible for raising millions for the LLS.
She was also hailed as an advocate for those within the travel industry.
"She was driven to help other people succeed because she knew in her heart that if she helped other people succeed, then by default, she would succeed," said Vicki Freed, senior vice president of Royal Caribbean International. "It was never about her first, it was always about other people first, and that is important because some people take a very selfish look at their own success. They say, 'Oh, I'm going to be the one who accomplishes this.'"
But that was not Garcia, Freed said.
"She had a different view," Freed said. "She felt, 'If I could help other people become successful, I never had to worry about my own success.' And she worked hard."
Garcia's work ethic and dedication to her causes was admirable, said Todd Hamilton, senior vice president of sales for Norwegian Cruise Line.
"Not only did she build this incredibly successful business with her strong work ethic, but she cared so deeply for others and her philanthropic contributions to various communities truly showcased what a great person she was," Hamilton said.
Katina Athanasiou, senior vice president of sales for Silversea Cruises, recalled Garcia as authentic and kind.
"Vicky's authenticity will forever be engraved in my memories of her," she said. "She was boldly honest, brilliant, and while she was always fair, she was certainly never shy to ask the tough questions.
"Vicky's kindness was her shining light, and she truly cared about others and always wanted to do good for them," Athanasiou added. "She was an advocate for this industry and a trusted voice to so many. I am going to miss her immensely. She shined brightly both personally and professionally and I was honored to know her."
Denella Ri'chard, a former cruise line executive and the host of television show "Traveling with Denella Ri'chard," hailed Garcia as an advocate for diversity and inclusion in the travel industry.
"Vicky was one of the sweetest, kindest people that you can meet, especially in terms of being a champion for diversity in terms of women empowerment, in terms of the LGBT community and in terms of being a minority," Ri'chard said. "She advocated for all of those."
She was also an advocate of diversity and inclusion when it wasn't always at the forefront, Ri'chard said.
Diversity, equity and inclusion "wasn't the trending topic of the day," she said. "For her, she lived it. She brought so many people up with her, and I was one of them."
While Garcia worked hard, she also had fun, her colleagues and friends said.
"She worked hard and loved her family, especially her wife, Carol," Globus' Olivere said. "She also loved a great party and a high-quality vodka martini. She is one of a kind who inspired and befriended so many in the industry. She leaves a big void and will be remembered forever."
Andrea Zelinski contributed to this report.

Source: Read Full Article