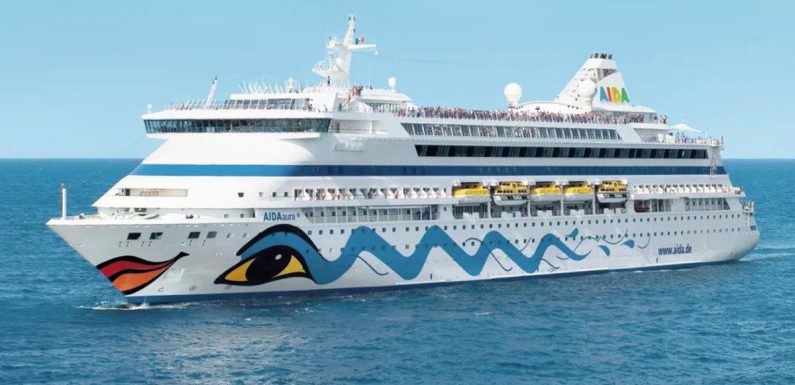 The AidaAura will sail its final season this year as Carnival Corp. plans to remove it and two others from its non-U.S. brands.
The AidaAura will leave the fleet in September after sailing a "farewell season" in Africa and Northern and Western Europe. Turning 20 years old this year, the ship, at 43,300 gross tons and 1,266 passenger capacity, is the oldest and the smallest in the Aida fleet.
David Bernstein, CFO of Carnival Corp., said the ship will be sold, although he did not tell investors during a December earnings call who the buyer would be.
Second recent Aida retirement
This is the second Aida ship to leave the fleet in a little more than a year after the company decommissioned the AidaVita in the summer of 2022, which at the time was the oldest and smallest in the fleet.
The removal of the AidaAura is part of a plan to remove three ships from Carnival Corp.'s fleet as its international brands adjust to slow return to cruising in Australia and Asia and complications due to the war in Ukraine.
In addition to the AidaAura, Carnival Corp. is removing two smaller, less efficient ships from its Costa brand, which has a significant presence in Asia. With two new ships brought online since 2020, the company is resizing the brand given China's reluctance to reopen to cruise ship travel. The outgoing ships are the Costa Magica and the Costa Fortuna.
Source: Read Full Article