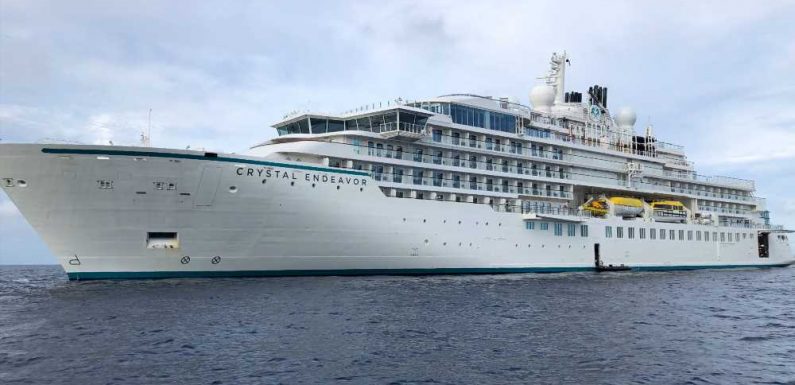 Royal Caribbean Group is offering to protect deposits of guests who were originally booked on the Crystal Endeavor, if they make a new booking on Royal Caribbean International, Celebrity Cruises or Silversea Cruises.
Royal Caribbean is acquiring the Endeavor for Silversea Cruises and renaming the ship the Silver Endeavor. The ship last sailed for Crystal Cruises, which ceased operating last February.
"Delivering the best vacations in the world, responsibly, is Royal Caribbean Group's purpose," said Royal Caribbean Group CEO Jason Liberty. "While our acquisition only covers the physical vessel, we want all of our guests to know we go above and beyond to take care of them. We believe those Crystal guests will receive back their deposits, but we want to give them added assurance."
According to Royal Caribbean, "To the extent the Crystal Endeavor guests do not receive their deposits back from Crystal or other sources, the Royal Caribbean Group will refund any amount paid on their new booking up to the amount of their lost deposits from Crystal."
Complete details of the offer will be provided on each brand's website soon.
Source: Read Full Article