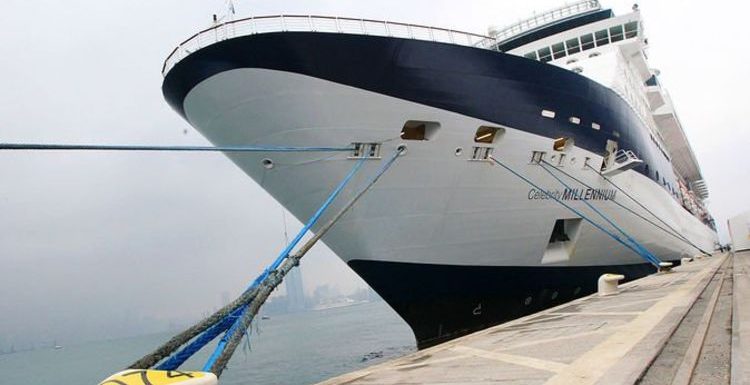 Royal Caribbean confirm two cruise guests have coronavirus
When you subscribe we will use the information you provide to send you these newsletters. Sometimes they'll include recommendations for other related newsletters or services we offer. Our Privacy Notice explains more about how we use your data, and your rights. You can unsubscribe at any time.
After a streak of positivity for the cruise industry with sailings resuming around the world, a new blow has hit a Royal Caribbean ship. Two passengers onboard the Celebrity Millennium ship, one of the first in North America to restart sailing, have tested positive for COVID-19.
It comes just weeks after the cruise line returned to sea, having met the Centers for Disease Control and Prevention's (CDC) comprehensive guidelines.
The cruise ship was in the Caribbean when the guests were discovered to have the virus.
Both were said to be asymptomatic.
As part of the terms of returning to operations, all crew onboard have to be fully vaccinated and passengers over 16 had to provide evidence they had received both COVID-19 jabs before boarding.
According to CNN, there are 500 passengers onboard the cruise ship and more than 95 percent of them are fully vaccinated.
It is not clear what the vaccinated status is of the two passengers who tested positive.
Both guests were from the same party and were sharing a room.
Express.co.uk contacted Royal Caribbean who confirmed the two guests had tested positive and are now quarantining onboard the ship.
"Today two guests sharing a stateroom onboard Celebrity Millennium tested positive for COVID-19 while conducting the required end of cruise testing," the spokesperson told Express.co.uk.
"The individuals are asymptomatic and currently in isolation and being monitored by our medical team.
DON'T MISS
Airlines demand travel standards to be discussed at the G7 [COMMENT]
Expats: Portugal cost of life abroad 'lower' than Spain [INSIGHT]
Top 7 UK beaches that feel like you are abroad [LIST]
"We are conducting contact tracing, expediting testing for all close contacts and closely monitoring the situation."
Royal Caribbean says it remains dedicated to "rigorous health and safety protocols".
"Celebrity Millennium is sailing with fully vaccinated crew and guests and following comprehensive protocols that align with our destination partners and exceed CDC guidelines to protect the health and safety of our guests," the spokesperson continued.
"All guests on Celebrity Millennium were required to show proof of vaccination as well as a negative COVID-19 test within 72 hours before sailing from St. Maarten this past Saturday.
"This situation demonstrates that our rigorous health and safety protocols work to protect our crew, guests and the communities we visit."
It is not yet clear if this small impact will have any effect on the CDC's decision to allow cruises to resume sailing.
So far, the CDC has not given a comment on the situation.
In the UK, a number of cruise lines have returned to sailing around the British Isles.
Among them are Celebrity Cruises, MSC Cruises and Saga.
Each cruise line has its own policy for guests, with many stating passengers must be fully vaccinated and able to prove both doses of the vaccine before boarding.
Cruise lines are also conducting pre-embarkation testing, as well as routine tests throughout the sailing.
Face masks are to be worn in public spaces where social distancing can not be ensured.
Source: Read Full Article