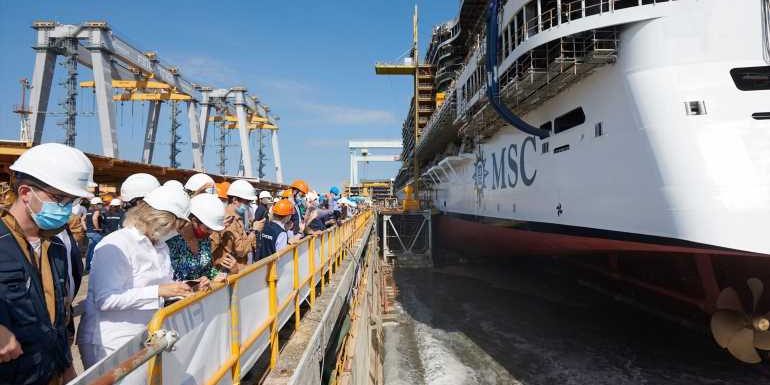 MSC Cruises will name its second Seaside EVO class ship the MSC Seascape when it debuts in November 2022. 
The 5,877-passenger Seascape, like its sister ship the MSC Seashore, is an evolution of the line's Seaside class. The Seashore will debut in the U.S. in November after spending its inaugural season in Europe.
On both ships, 65% of the public spaces are different than on the Seaside class. They feature 11 dining venues, 19 bars and lounges, six swimming pools including an aft infinity pool, a 1,772-foot waterfront promenade and a glass-floored Bridge of Sighs on Deck 16. The ships will have the line's largest MSC Yacht Club luxury enclaves in the fleet. 
MSC said today that the Seascape will have a feature called the RoboCoaster that it will reveal details of at a later date.
The ship will also be equipped with some of the latest environmental technologies and solutions for emissions reduction and wastewater treatment systems, MSC said.
Source: Read Full Article