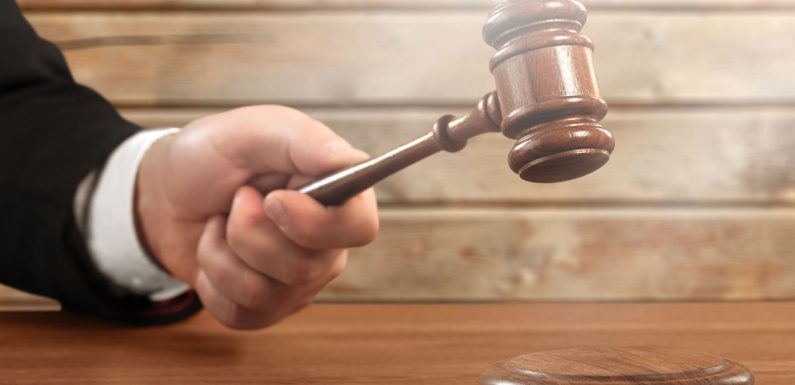 Matias Lira, senior vice president of global sales for the new Crystal cruise line, has been temporarily prohibited from working for the cruise line and its parent company Abercrombie & Kent USA, according to a recent court filing. 
Silversea had sought a temporary injunction when Silversea and parent company Royal Caribbean Group sued Lira, Crystal and A&K USA soon after Crystal hired him last August. Silversea alleges that Lira violated a noncompete agreement and misappropriated confidential information. 
Judge Alan Fine of the 11th Judicial Circuit of Florida granted the injunction.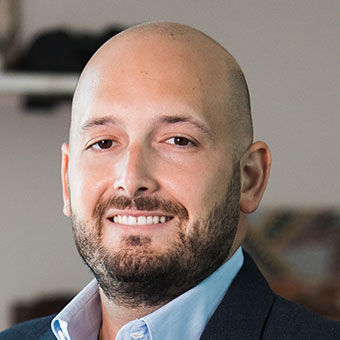 Lira, Crystal and A&K USA have also been temporarily prohibited from accessing, disclosing or reviewing the hundreds of Silversea Cruises documents Lira is accused of saving to a personal USB device or emailing himself before leaving his job at Silversea to work for Crystal. 
The documents include a spreadsheet of incentive formulas and a key contact list with nonpublic contact information for suppliers, technical partners, travel advisors, airlines and charter brokers, according to the filing. 
A trial is set for Feb. 19, 2024.
Fine wrote in a Feb. 15 injunction order that Silversea has shown a substantial likelihood that Lira breached a 2017 employment agreement at Silversea, along with nonsolicitation and nondisclosure covenants for restricted stock units. 
"Lira was a senior executive at Silversea with access to the most confidential and sensitive business information — historic, current and forecasted. In essence, he was entrusted with a road map for running a competing business," wrote Judge Fine. 
The judge continued, "Lira is currently in a position to use the confidential and proprietary information he acquired from plaintiffs to unfairly compete against plaintiffs, and indeed, admitted that he took confidential documents to do so." 
According to the injunction order, Lira copied hundreds of confidential documents from his Silversea laptop to a personal USB device on the day he resigned on July 4, 2022, and continued to copy more documents through July 21. 
The confidential and proprietary documents included information relating to individual employees, including employee performance, corporate budgets and forecasts, reservations, headcounts, meeting presentations, sales guidelines, organizational charts, revenue information, costs and payroll expenses for the sales team. 
Lira also took Silversea's confidential four-month business plan for itinerary planning, pricing, setup, marketing and sales activities for the Silver Endeavour, formerly the Crystal Endeavor, according to the filing. 
The court said Lira also emailed himself confidential, proprietary and trade secret information from his Silversea email to his personal one, including a document titled "Earnings Exercise" that had imbedded formulas based on historic data including booking curves, methodology, and salary information for team members under Lira's management. 
According to the court, Lira also communicated with Silversea employees about working for Crystal and at times navigated how to work around their noncompete agreements. 
Under the terms of the court order, Lira is prohibited from working for Crystal Cruises, A&K USA, A&K Travel Group and any other cruise-related business of A&K Travel Group. Lira may not violate noncompete provisions from Silversea's employment agreement with Lira in 2017, which included a two-year noncompete clause. 
Lira is also enjoined from soliciting or influencing any individuals or entities involved with Silversea, including employees and suppliers, to change their business relationship with Silversea. He is banned from advertising job opportunities at Crystal Cruises or its related companies on his LinkedIn profile.
A&K is exploring their legal options
Royal Caribbean Group said it is "pleased with the court's decision to issue a temporary injunction and protect Silversea and Royal Caribbean's contractual rights. Given that legal proceedings remain pending, we decline further comment at this time." 
A&K Travel Group accepts Judge Fine's ruling but "fully disagrees with its content as it is contrary to the evidence presented," said Cristina Levis, CEO of A&K Travel Group. "A two-year noncompete is completely unreasonable especially when your boss has, and all your former bosses had, a one-year noncompete."
Levis said A&K is assessing legal options on this matter and "other matters involving the alleged tortious interference of Silversea with our business. The actions taken by Silversea speak volumes. We have been bombarded by requests from their employees looking for new employment and it has nothing to do with the actions of Mr. Lira." 
Silversea was ordered to post a bond of $300,000 for damages if it turns out that Lira was wrongfully enjoined. The amount is nearly the equivalent of Lira's $270,000 annual salary.
Source: Read Full Article