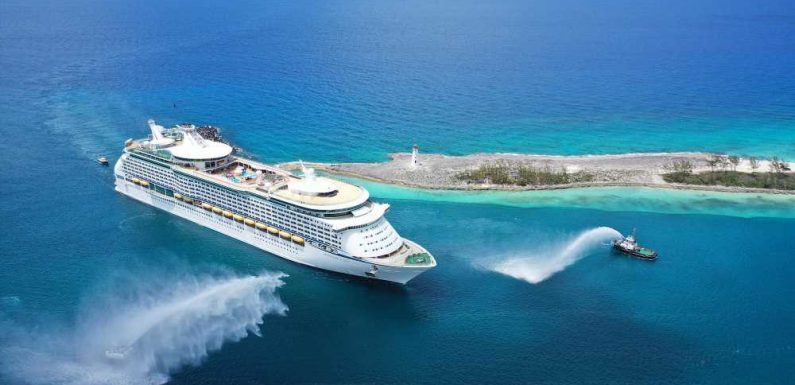 Royal Caribbean Group said strong close-in demand and increasing onboard revenue helped the company achieve second-quarter results that were "meaningfully ahead" of expectations. 
The quarterly results were the group's first since returning its full fleet to operations in June, and, according to CEO Jason Liberty, was also the first quarter since the pandemic that Royal Caribbean achieved positive operating cash flow. 
"Consumers' propensity to travel and cruise remains strong," Liberty said in a statement. "We continue to see a robust and accelerating demand environment for cruising and onboard spend. Cruising remains a very attractive value proposition for vacationers, and today we have an opportunity to further close the value gap to other land-based vacation offerings."
Related: Carnival Corp.'s Q2 booking volume nearly doubled from Q1
Liberty said that the company is seeing "a financially healthy, highly engaged consumer" in search of experiences and "willing to spend more than ever with us to create those memories." 
Guests are spending at least 30% more aboard ships across all categories when compared to 2019, Liberty said, adding that approximately 60% of guests book onboard activities before embarkation. During the second half of 2022, pre-cruise revenue is up over 40% versus 2019 levels. 
Liberty said that Royal's "trade partners are fully up and running and are generating bookings in excess of 2019 levels." Direct bookings are also at record levels.  
"Our websites are receiving close to double the visits compared to 2019 and we are generating a record level of direct bookings," he said. 
Bookings by first-time customers are accelerating, he said, with first-time guests doubling in Q2 compared with Q1.
Liberty also said that Royal is benefitting from shift in consumer preference from goods to experiences. 
"Recreational services are now growing four times the rate of goods and are expected to continue to outpace 2019 levels," he said. 
Related: Royal Caribbean scraps Covid testing requirement for short cruises
Passenger occupancy is on the rise
Royal said booking volume in the second quarter for sailings departing in the second half of 2022 was significantly higher than the corresponding period in 2019. The company reported that the second half of 2022 is booked below historical ranges but at higher prices than 2019, and that for 2023, all quarters are currently booked within historical ranges and at record pricing.
Load factor (based on double occupancy) in the second quarter was 82%, with June sailings reaching almost 90% and Caribbean itineraries averaging over 100%. The company expects load factor to "increase to triple digits by year end."
Royal Caribbean lost $500 million in Q2, an improvement over the $1.3 billion it lost in last year's Q2. Royal said results bested the company's expectations, driven by better revenue and cost performance. Total revenue per passenger cruise day was at a record level and up 4% compared with the second quarter of 2019. 
Source: Read Full Article