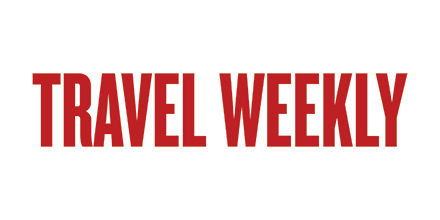 Holland America Line and Seabourn both returned ships to service this week as cruise companies get closer to having their entire fleets back in operation after the pandemic-induced hiatus.
HAL's Zaandam, which set sail on
Thursday out of Port Everglades, leaves the line one
ship away from a 100% return. Also back in service this week is the Seabourn Quest, becoming the fourth of seven Seabourn ships to return.
The 1,432-guest Zaandam is
sailing a nine-day Atlantic Coast cruise to Montreal. The ship will
largely position itself in Canada and New England through October,
resuming service to the region for the first time since the pandemic
began.
Zaandam's summer and early fall will include
sailings between Boston and Montreal. However, the ship will also set
sail on a 35-day Voyage of the Vikings itinerary from Boston that
retraces the routes of the legendary Scandinavian explorers. The July 9 cruise will port in
Canada, Greenland, Iceland, Ireland, Norway and the Netherlands.
The
Zaandam will depart on another long cruise on Oct. 10 for a 71-day
Grand Africa Voyage that sails roundtrip from Fort Lauderdale and
includes 25 port calls, including four overnights. The ship will
spend the holidays in the Caribbean before returning to Canada and New
England next spring.
Seabourn Quest sails from Barcelona
The 450-passenger Seabourn Quest, which departed this week on a Barcelona-to-Ravenna, Italy, voyage, will sail in Europe this
summer with seven-, 10- and 11-day roundtrip voyages from Ravenna,
with itineraries in the Adriatic and Ionian seas until mid-July. The
ship will then sail to Spain, Portugal, France and the U.K. on a 14-day
Jewels of Western Europe itinerary.
The Quest will then head north, sailing a 24-day Route of the Vikings itinerary that visits Scotland, Iceland and Greenland before crossing the Atlantic for three 12-day sailings in Canada and the New England coast to catch the fall colors. Those will originate in Montreal.
Seabourn expects to have a fifth ship, the Seabourn Sojourn, resuming service on June 6 from Athens.
Several cruise companies are close to getting their entire fleets back in operation or are nearing that milestone. Norwegian Cruise Line Holdings announced this week it has redeployed 100% of ships for its three brands, and Royal Caribbean Group said 95% of its fleet capacity was back in service for its three brands.
While Carnival Corp. hasn't released how many of its ships have resumed operations, Carnival Cruise Line was the first brand to announce all its ships were back.
Source: Read Full Article