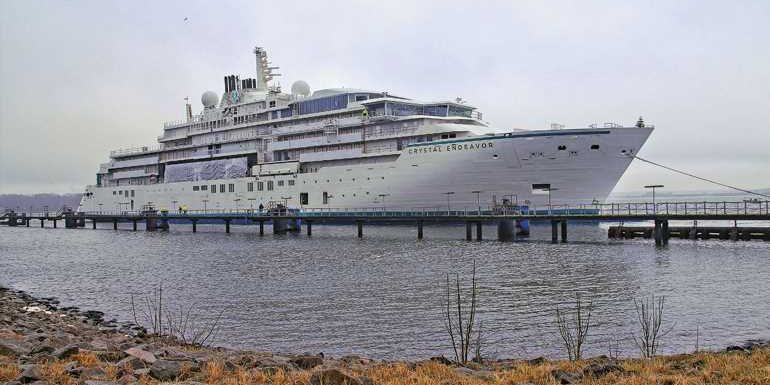 The Federal Maritime Commission (FMC) made recommendations for Crystal Cruises passengers, saying that it is receiving inquiries pertaining to obtaining refunds for cruises booked on Crystal.
The commission also said it is aware of media reports saying the line has ceased operations and plans to issue guidance for anyone whose Crystal payments are not protected.
How to seek reimbursement
For passengers seeking reimbursement, the FMC recommends that passengers who paid with a credit card submit a claim right away with the card issuer; that if third-party travel insurance was obtained, a claim should be placed immediately with the insurer; and for passengers unable to utilize either of those two methods, that "additional information about the claims process will be forthcoming."
"Prior experience has proven that third-party insurers and credit card issuers often provide quicker and fuller reimbursement to passengers than any claims process established under the financial instruments issued pursuant to Commission requirements," the statement said. "Additionally, any claims process established by the Commission currently limits reimbursement to only the ocean portion of the cruise fare and not any ancillary charges such as airfare, ground transportation, tours or lodging."
Most passengers who made reservations with Crystal during the past year were likely protected by their credit cards, which have arranged to hold any Crystal deposits until sailings were completed, or by default insurance.
For those with bookings prior to that, or ones who rolled over bookings as future cruise credits from 2020, protection is less clear.
Source: Read Full Article