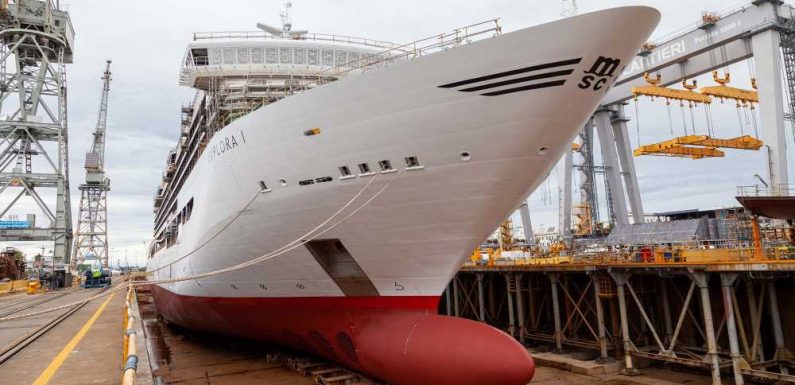 Italian shipbuilder Fincantieri and Explora Journeys, MSC Group's new luxury cruise line, on Wednesday announced the signing of a memorandum of agreement for the construction of two ships powered by liquefied natural gas (LNG) and hydrogen.
The ships, the Explora V and VI, are due in 2027 and 2028. They will be Explora's fifth and sixth ships. The 1,000-passenger Explora I, the line's first ship, is expected to make its debut in May 2023.
Fincantieri said hydrogen will power a six-megawatt fuel cell, producing emissions-free power for the ships' hotel operations and allowing the vessels to emit zero emissions in port with the engines turned off.
The partners called LNG "the cleanest marine fuel currently available at scale that virtually eliminates local air pollutant emissions like sulfur oxides (99%), nitrogen oxides (85%) and particles (98%). They also said LNG engines have the potential to reduce CO2 emissions by up to 25% compared to standard marine fuels.
Explora said its third and fourth ships also will be powered by LNG and hydrogen, and that the ships will be lengthened by 62 feet to enable the installation of the required systems.
With bigger ships, Explora said it will be able to increase the number of Ocean Residences and increase the size of public spaces.
Because of a significant redesign of the ships, the Explora III and IV are now due in 2026 and 2027.
With the two additional ships, a total of about $3.6 billion is being invested in Explora's fleet. 
Source: Read Full Article