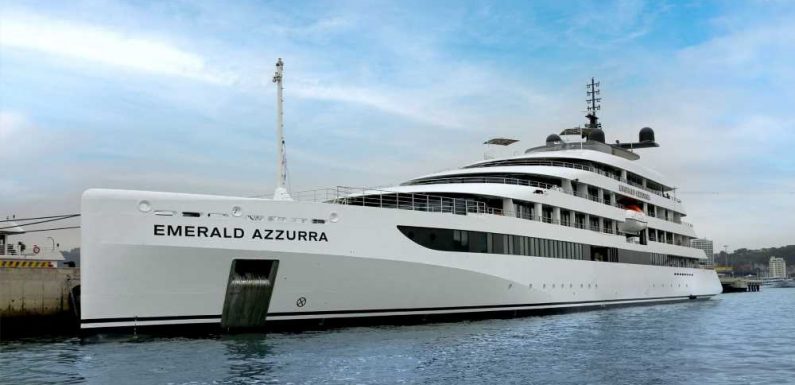 Emerald Cruises is introducing Caribbean, Latin American and transatlantic voyages to its 2023 and 2024 calendar for its new oceangoing vessels.
The 100-guest Emerald Azzurra, which debuted in March, and Emerald Sakara, due out in 2023, will sail the new itineraries and add new ports of call in the Mediterranean and Adriatic.
In the Caribbean, the line is adding 15 countries to its list of destinations for the two ships homeporting there in the 2023 and 2024 winter seasons. Eleven of those itineraries will span eight to 18 days with stops that include islands in the Grenadines, the Virgin Islands and West Indies and ports in Puerto Rico, Panama, Costa Rica and Colombia. New ports of call include Cartagena in Columbia; Terre-de-Haute, Guadeloupe; and Isla Tortuga in Costa Rica.
Emerald will sail three 12-day itineraries crossing the Atlantic Ocean on the two vessels, including from Lisbon to Bridgetown, Barbados; Lisbon to St. John, Antigua; and San Juan to Santa Cruz de Tenerife in Spain's Canary Islands. 
New ports of call in the Mediterranean will include Sardinia, Italy; the Balearic Islands in Spain; Casablanca, Morocco; Gibraltar and the Canary Islands. 
An 18-day Western Mediterranean and Morocco cruise will also sail from Santa Cruz de Tenerife to Rome, calling in Spain, Morocco, Corsica and Italy.
Source: Read Full Article