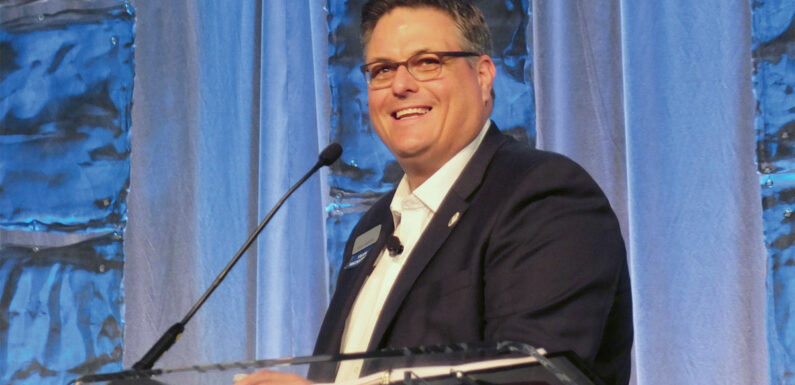 It took some convincing to get Signature Travel Network chief Alex Sharpe on board with the new Crystal.
But thanks to the bona fides of the reborn cruise line's ownership, the brand's legacy with past guests and a newly announced credit program for customers affected by the previous line's demise, Signature has signed on as a Crystal preferred partner, the first agency group to do so.
"Inevitably, there will be some advisors and/or customers who can't get past [the old Crystal's failure] for the short term," Sharpe said. "But I think particularly once they start sailing, and we see the kind of product that they deliver — which I expect will be even better than before, with reduced capacity and all those things that they're doing to improve the ships and so forth — I think we'll see them come back.
He added, "We were always very successful selling that brand, and I believe we will be again."
The former Crystal Cruises, which many considered legendary for its service and tremendously loyal customer base, collapsed in early 2022 due to the bankruptcy of its owner, Genting Hong Kong. Its two oceangoing ships (Crystal Serenity and Crystal Symphony), the brand and its guest list were acquired last summer by A&K Travel Group, owned by Abercrombie & Kent CEO Geoffrey Kent and Heritage, the holding company chaired by Manfredi Lefebvre.
It relaunched with a simplified name, Crystal, with sailings to begin this summer.
The new ownership was one piece of what gave Sharpe the confidence to partner with Crystal: Lefebvre has a proven track record in luxury cruising, he said, and A&K is a longtime Signature partner. Plus, the Crystal brand still resonates.
"Our network, while they weren't promoting or marketing [the new] Crystal, we had significant business in a relatively short amount of time from those Crystal loyalists who couldn't wait to get back onboard," Sharpe said. "That gave us confidence."
Sharpe also pointed to the management team's focus on bringing back former crew members and a new credit for those who lost money in Crystal Cruises' collapse as positives.
The line is offering those with verified claims filed in the current lawsuit against the former line a credit equal to the outstanding balance they are owed, minus any payouts received, which can be applied in installments to five future bookings. If a travel advisor is named in the guest's claim, they are eligible to be paid their commission on the original cruise fare at the time of the new booking.
Jacqueline Barney, Crystal's senior vice president of global marketing, said the cruise line values its relationships with travel advisors, calling their business "key to our success." 
"As we sign on with these preferred partners, it begins to show the industry as a whole that we're taking this very seriously," Barney said. "We're partnering with the right consortia. We are trying to build that confidence and reaffirm that Crystal is back. Crystal is serious. We're under new ownership and definitely ready to bring back what Crystal is known for: our personalized service, our exceptional suites, our incredible experiences, that staff."
Barney estimated 80% of Crystal's original onboard crew has returned to the cruise line.
Sharpe said the process of designating Crystal a preferred supplier "probably took a little longer than we all wanted, but I feel like we go to the right place. I'm excited. I'm excited to work with this team again, some of them from other brands and some from the Crystal brand. I think what they have is exciting, and we look forward to digging in with them."
Some travel advisors will wait and see
Some advisors are still taking a wait-and-see approach with the new Crystal.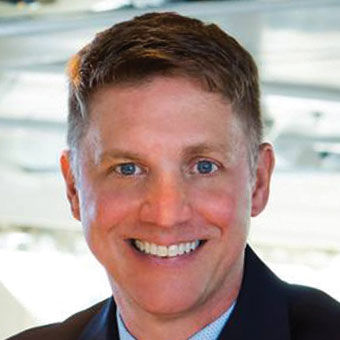 Tom Baker, president of CruiseCenter in Houston, was pleased that Signature, of which he is a member, brought Crystal on as a preferred supplier. He was also happy with the credit Crystal is offering previous clients, calling it "a gesture of goodwill."
At this point, he isn't recommending Crystal to clients, instead directing them to Silversea until he sees how the new Crystal operates. Clients have been slow to return to the brand, he said, and many advisors still feel burned by the cruise line's failure.
"It's going to be quite interesting, to say the least," Baker said. "We're excited but going in with some trepidation. You know, I'm from Missouri — I would say, 'Show me.' I want to see how the product is going to redeliver under its new entity.
Baker said he believes the two ships' renovations will put the line in a different class, with lower capacity and suite upgrades. However, they will have fewer balcony cabins, he said, which had been popular with clients. He was also pleased that the Nobu restaurant would return to the vessels.
Dennis Nienkerk, an advisor with Strong Travel Services in Dallas, plans to sail with Crystal in the next year or so. He was a fan of the brand before its demise and is curious about the renovations of the Serenity and Symphony. He predicted its fan base would return. 
"What happened to the brand previously won't have a huge impact on the die-hard Crystal people," Nienkerk said. "They love the ships, and especially if Crystal gets a lot of the old crew back — they had the lowest staff turnover in the industry. The average was 11 years."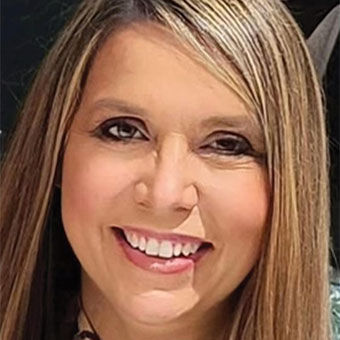 Julie Irovando, a Cruise Planners advisor in Valrico, Fla., agreed that Crystal "has the most loyal customers you will ever meet in your life."
In fact, when Crystal began accepting $500 deposits for priority when bookings opened, some of Irovando's clients invested in multiple deposits per guest. And while she is confident the cruise line will return to its former glory, for now she is setting expectations with anyone who books a Crystal cruise.
"That's a lot to live up to when, in fact, it's going to be new and have growing pains," she said. "Everybody has growing pains when they're new."
Andrea Zelinski contributed to this report.
Source: Read Full Article