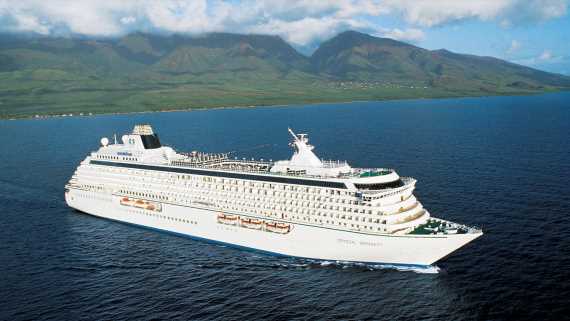 The Crystal Serenity and Crystal Symphony, as well as the Crystal Cruises brand, have been acquired by A&K Travel Group, the company owned by Abercrombie and Kent CEO Geoffrey Kent and Heritage, the holding company chaired by Manfredi Lefebvre d'Ovidio.
The ships will return to service in 2023 after undergoing an extensive refurbishment and will operate under the Crystal Cruises brand, A&K said.
Crystal Cruises and Abercrombie & Kent will report to Cristina Levis, CEO of A&K Travel Group.
Related: River lines show little interest in Crystal Cruises' river ships
The company said it has partnered with cruise ship management company V.Ships Leisure, which has been managing the two ships since they ceased operations earlier this year.
Lefebvre, the founder of Silversea, had previously expressed interest in the ships, and in a statement he said that he was "thrilled to start this new chapter and to be back in an industry that has always had, and always will have a special place in my heart …. Selling the cruise business that belonged to my family for a quarter of a century was a difficult decision, as I knew I would miss this industry immensely.
"Therefore, when the opportunity arose to acquire Crystal Cruises, I did not think about it twice."
The company did not confirm the purchase price, but earlier reports put the sale at a combined $128 million for the pair.
The statement also did not indicate that the Crystal Endeavor expedition ship was part of the package. A report said that Silversea, now owned by the Royal Caribbean Group, had purchased it, but Silversea last week declined to comment.
Source: Read Full Article