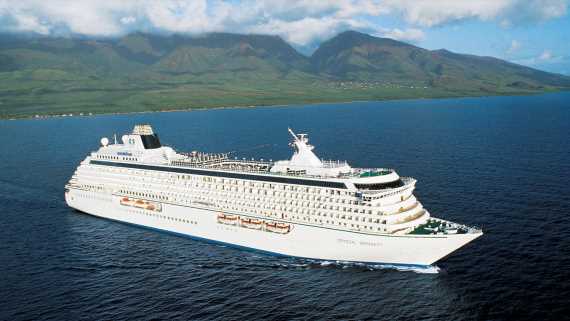 A&K Travel Group hinted that the new Crystal Cruises may offer incentives to attract cruisers to the brand following its financial collapse earlier this year. 
"We sympathize with those travel partners and customers that are still waiting for claim settlements from the Crystal Cruises case," said Cristina Levis, CEO of A&K Travel Group. "We recognize that we must rebuild trust and confidence, and expect to soon communicate about goodwill initiatives for 2023 sailings."
A&K Travel Group's announcement comes after Royal Caribbean Group unveiled plans Monday to honor lost deposits of Crystal Cruises customers who were booked to sail the Crystal Endeavor before its parent company filed to wind down, leading Crystal to cease operations.
Royal Caribbean will acquire the ship and add it to the fleet of Silversea Cruises with plans to rename it the Silver Endeavour.
A&K Travel Group, which acquired the Crystal Serenity and Crystal Symphony cruise ships as well as the Crystal brand, plans to return the ships to service in 2023 following significant refurbishment. A&K also announced it is reaching out to former Crystal crew members to join its team, as has Silversea. 
While A&K hinted it would incentivize cruisers to return to the brand under new ownership, Levis attempted to distance the new Crystal from the financial woes of the former brand whose customers lost deposits and travel agents lost commissions when the brand folded in February. Both, along with other creditors, are seeking redress though bankruptcy proceedings.
"We are not involved in the case and have nothing to do with approving or paying claims. We are legally not a party to, and have no say in these court-appointed efforts," said Levis, who added that questions regarding claims or credits should be directed to Michael Moecker & Associates, which is managing the bankruptcy. 
She said past guests have expressed hope and support for the brand's revival, which has been "overwhelming and heartwarming." 
While the new Crystal team is finalizing itineraries, the brand will soon enable customers to do an "open booking." Such bookings would require a $500-per-suite refundable deposit and give those customers the first opportunity to select their voyage and suite category. 
Source: Read Full Article