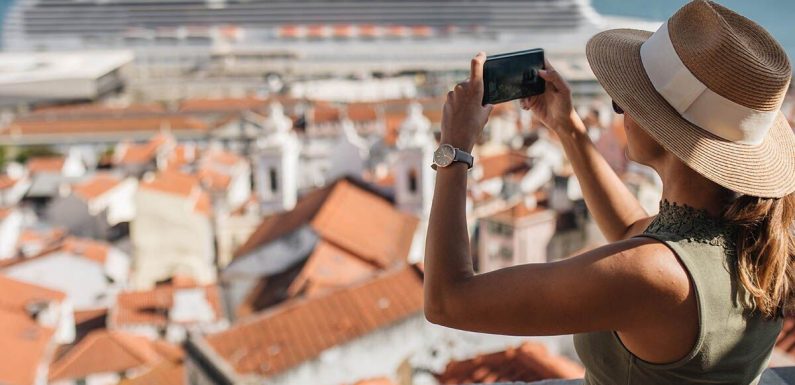 Cruises typically stop at ports for anywhere between four and 36 hours for overnight stays, though most tend to be around eight hours. While many guests take the opportunity to book excursions and venture off the ship, others stay on board and enjoy the view. One cruiser has warned of the common "mistake" new passengers often make during port stops.
When it comes to holidays, everyone chooses to spend their time differently. Whether you prefer an active trip or a relaxing break, cruise ships are not short of options.
Booking excursions are a great way to explore guided tours of port destinations, but according to one experienced passenger, they're not essential for a good trip.
Sharing their advice in the popular CruiseCritic forum, ColeThornton said: "Excursions for me are definitely not a must do. I enjoy the port days when people are off the ship and it's quiet and you have plenty of room to just chill out on the ship."
The avid cruiser added: "I think one of the mistakes newer cruisers make is trying to cram too much into a seven-day cruise."
Other forum users agreed that keeping it simple with excursions is often the best way to enjoy each cruise stop without feeling like you're missing out on port days.
Replying to a post about an upcoming cruise of the Mexican Riviera, one person named Jeoebucks wrote: "As with anything, you will get a lot of different opinions. We'll do an excursion every once in a while. Only if it sounds like something we want to do, not to do something just to do it.
"In our Mexican Riviera cruise, we didn't have anything booked. However, they sold us at Cabo to the small beach and tour of the rocks for $20 per person."
The cruiser noted that while it was "well worth every penny", some ports are best explored without a guide or itinerary.
They added: "We walked around Mazatlán and Puerto. Puerto is definitely a place we don't need any type of excursion.
"Hanging out on the Malecon, the beach, and eating some amazing tacos was a great time."
When it comes to navigating your own way around ports, there are plenty of ways to plan ahead for the best experience.
One Cruise Critic user suggested using Google to search for the best spots in the local area.
To do this, simply type the port name into the search bar, followed by the term "sightseeing" and see what comes up.
The cruiser said: "There might be something of really special interest to you… or not. If not, then plan to wander around the town or head to a nice beach or find a self-guided walking tour.
"Also, look at the cruise-sponsored 'excursions' and where they go/what they see. Those may include some of the more popular sightseeing spots."
Another tip is to attend your roll call to learn what other guests are thinking of doing, or arranging privately.
Forum user lynncarol said: "Often someone there is organizing an excursion where you can share costs. Prior to visiting Barbados, we joined up with another couple for a half-day tour of the island.
"The trick is to communicate candidly with these folks and make sure you all want to see the same things."
The most popular alternatives for costly cruise excursions include walking around the local port area or to seek out private vendors for discounted rates.
Source: Read Full Article