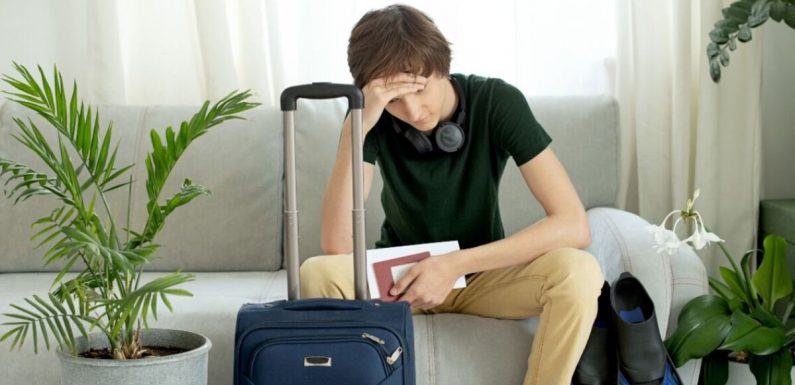 We use your sign-up to provide content in ways you've consented to and to improve our understanding of you. This may include adverts from us and 3rd parties based on our understanding. You can unsubscribe at any time. More info
The new cruise passenger said: "I've got to be honest I'm bamboozled by the array of options, hidden costs, dress code, drinks packages, etc. The whole thing seems more horrendous the more I read!"
There are a huge range of cruises for passengers to choose and it can be overwhelming for new holidaymakers.
However, experienced cruise guests disagreed and said there was no need for a cruise holiday to be complicated.
The guest said: "Just go. People obsess but the truth is if you book an inside cabin, throw some clothes, passport and toiletries in a bag and just get on the ship and do what you want, it will be great."
Interior cabins are usually the cheapest option on a cruise but passengers will have to manage without a window.
Another guest said: "I prefer to go on cruises precisely because they are uncomplicated. They're no more complicated than any other type of vacation, at least.
"Many restaurants have a dress code and require reservations. Cruising is more simple because the dress code is usually 'don't wear a bathing suit into the dining room'.
"Most cruise lines have some sort of open dining as well if you don't want a set time. Do you."
Cruise lines sometimes have a dress code for passengers but this usually varies between companies.
Family-friendly lines are likely to have a far more relaxed dress code and passengers will just have to leave their swimwear for the pool.
Other cruise lines may have formal nights where passengers get dressed up and casual clothing is banned.
However, even if a cruise does have a formal night, the buffet restaurants are usually not included.
Guests will also be forewarned when they book so they can plan ahead for any of the formal cruise evenings.
The guest added: "Drink packages are another way to uncomplicate things if you choose.
"You can pay by the drink, as you could on any vacation. Or you can pay a one-time upfront fee. Which is more uncomplicated depends on you."
Drinks packages can be a great deal if passengers are planning to drink a lot every night of the cruise.
Guests could look at the cruise ship bar menu to see how much they're likely to spend without a package before they make their decision.
Another guest said they liked cruises as there were "no hidden fees". They said: "You could easily spend a whole cruise without spending any extra money, just your fare, gratuities and taxes.
"Simple. Or you could also spend double or triple your budget on alcohol, casino, speciality dining etc. But none of this is hidden."
Cruise ships usually have several restaurants that are included in the overall cruise holiday price.
Guests can choose to pay more to dine at speciality restaurants on some ships or even to eat at the Captain's Table.
Source: Read Full Article