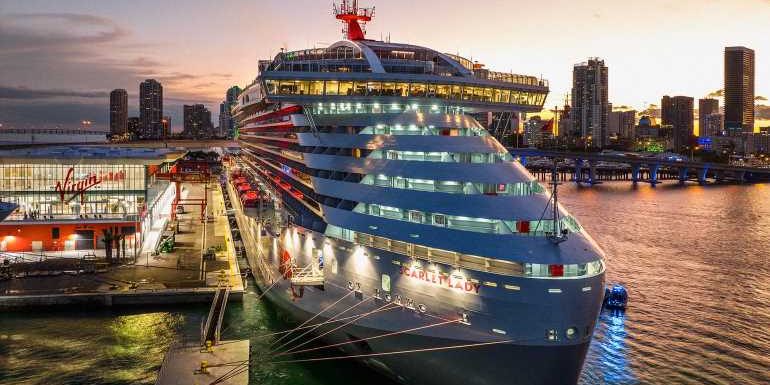 Several river and ocean cruise lines are offering goodies and bonus commissions to celebrate Travel Advisor Appreciation Day. 
Hurtigruten Expeditions is offering a free cruise to agents booking three nine-day Galapagos cruises for travel this year. Bookings can be made anytime this year. Once the guests have sailed, agents are eligible for a free cruise on the same itinerary.
Atlas Ocean Voyages is offering $500 in bonus commission for all new bookings in May for 2022 voyages. 
Virgin Voyages is offering weekly giveaways on SeaCiety, an online Facebook group for travel agents. Every week in May, agents have an opportunity to enter to win Virgin swag. Winners are announced on Thursdays. 
Scenic Group U.S., which includes Scenic Luxury Cruises and Tours and Emerald Cruises, is offering 5% bonus commissions on new Europe and Southeast Asia river cruise bookings made for the 2022 season and 2% bonus commissions for the 2023 season. Bookings must be made on the ExpressBook system by June 30.
Scenic Group will also give away five free cruises to advisors, with extra entries earned for bookings for the Arctic, the West Coast and South America.
Source: Read Full Article