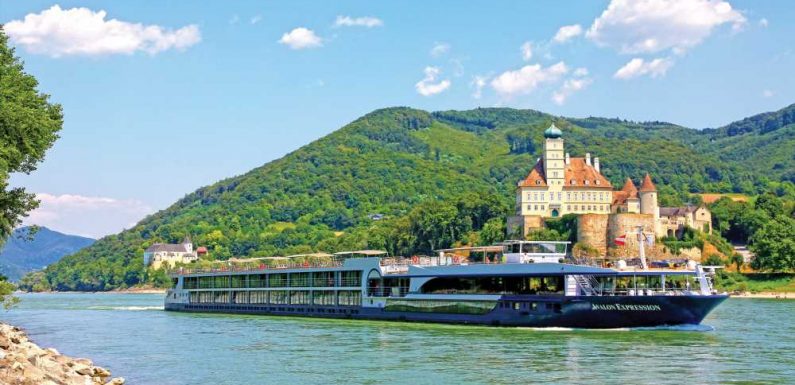 Many of the health and safety protocols that cruise lines adopted at the height of the pandemic are beginning to loosen, with both ocean and river lines citing the policies of the destinations they visit as influencing their decisions.
"We are starting to see the ability for us to reduce our protocols and reduce the friction," Carnival Corp. CFO David Bernstein said during a Q2 earnings call in June. "I think that will bring back people from the sidelines and will create additional demand, which will allow us to get better occupancy at a better price."
Cruise line protocols that stayed mostly intact, even as testing and entry requirements worldwide eased, are starting to fall. With mask mandates and vaccination thresholds rolling back in recent months, pre-embarkation testing appears to be one of the next policies to be altered.
Norwegian Cruise Line Holdings cited a need to "adapt and return to a state of normalcy," in a statement saying that as of Aug. 1, its three brands, Norwegian Cruise Line, Oceania Cruises and Regent Seven Seas Cruises, will no longer require guests to complete pre-cruise Covid testing unless required by locales such as the U.S., Canada, Greece and Bermuda.
On Holland America Line, three July sailings from Amsterdam to Norway dropped pre-embarkation testing because those destinations do not require it. 
"As health protocols around the world continue to evolve, we are adjusting our policies to align with those of the countries we visit," said Bill Zucker, vice president of public relations for HAL. 
When passengers test positive for Covid
When passengers do test positive while onboard, policies differ from line to line, but lines appear to be covering fewer expenses.
Many ocean lines still offer future cruise credits to passengers who are required to isolate or quarantine due to a positive test. Some still pay for accommodations if a guest needs to stay in a hotel for several days before traveling home. For example, HAL will cover hotel costs along with up to $100 in food per day.
But other lines are expiring their coverage of a Covid-spoiled cruise. After Sept. 30, passengers on a Royal Caribbean ship will no longer receive prorated refunds if their cruise is cut short for Covid-related reasons. However, guests who test positive within 10 days of a sailing are eligible for a full refund through April 30, 2023. 
Several river cruise lines, including Viking, Avalon and AmaWaterways, said that if a guest tests positive and needs to quarantine off-ship, they do not cover the additional costs for the hotel, flight changes and other expenses. Instead, they recommend that guests purchase travel protection plans with Covid coverage.
Few concerns from cruisers
Many travel advisors say clients are less concerned about getting Covid than they used to be. While a handful of their clients end up testing positive for Covid after cruising, they have had mild to no symptoms, and it didn't impact their trips.
"I have had quite a few clients return home with Covid from a cruise, but none that were noted onboard," said Suzy Schreiner of Azure Blue Vacations, who said her affected clients mostly tested positive after disembarking and "were able to recuperate at home."
Since the U.S. dropped its inbound testing requirement for flyers in June, Avalon Waterways said most testing is done at the individual request of guests, though crewmembers are trained to spot Covid symptoms and to encourage anyone exhibiting signs to test. Avalon president Pamela Hoffee said that in June, fewer than 0.5% of guests tested positive. 
"With only vaccinated travelers and crew onboard, plus enhanced health and safety protocols in place, we have operated with a very low number of cases of Covid-19," she said. 
Still, Covid is on the rise again worldwide. CDC statistics show that in the U.S., where the number of cases is far lower than during the January and February spike, there are now around 100,000 cases per day, compared to a low of about 25,000 in late March. 
Almost all the 94 cruise ships tracked by the CDC have reported more than 0.3% of their passengers testing positive for Covid, enough to warrant investigation by the agency. However, none have reached the top threshold that requires the ship to take additional health measures.
Toni Lanotte-Day, owner of Toni Tours, said several clients tested positive for Covid during the final week that inbound testing was required to fly into the U.S. She said 75% of them were asymptomatic and the rest had mild, cold-like symptoms. They had been on cruises and land trips, as well as expedition sailings, which Lanotte-Day said often take place in remote locations where official testing may not be available. 
"I usually tell my clients to bring some self-tests with them in these instances so they can self-monitor if need be," she added. 
Jeannie Cartier Sauleau, a luxury specialist, said she has had clients test positive for Covid either on a ship or after disembarkation, but said it's not an overwhelming problem. 
Concerns about flights being canceled is a much bigger issue for her clients.
"Covid is not really keeping people from traveling as much as it is the airlines," she said. 
In fact, she tested positive after disembarking a recent cruise and said her symptoms were mild. 
"Covid is here to stay," she said. "Get used to it."
Source: Read Full Article