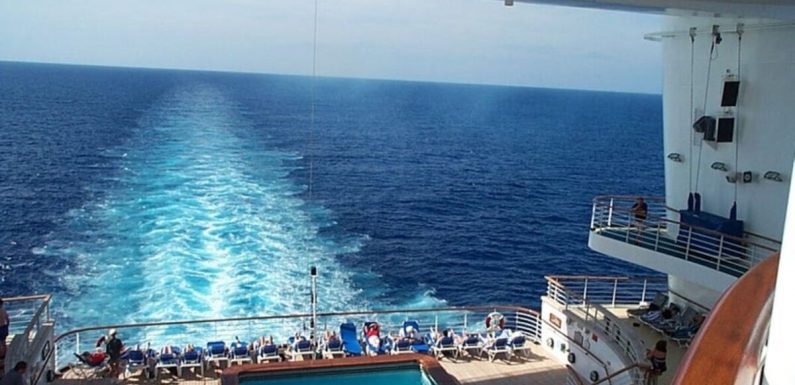 Cruise ships have a huge range of cabins and it can be hard to make a choice. A guest has shared the best way to avoid ending up in a noisy cabin.
A guest asked on Reddit: "Is the lido deck noisy? Doing an Alaskan cruise in May and we have a balcony cabin one deck below.
"Will we hear music and announcements when we sit outside at night? Should I move? It's our first cruise and I'm torn.
"On one hand it would be so nice to take one flight of steps and be outside, but I do like peace and quiet."
The lido deck is usually where the outdoor swimming pool is and may also have bars and restaurants on some ships.
While guests are unlikely to take a dip in the outdoor pool on a cruise in Alaska, the deck may still host activities.
A passenger said: "Depending on the weather and the ship, there might be some deck parties at night.
"They could be moved inside. If it's a ship that does movies under the stars, then weather permitting, they will probably play those."
Guests could contact the cruise line to find out what will happen on the lido deck. If there are a lot of activities held there, it could influence their decision.
Don't miss…
'Wonderful' UK village crowned one of best staycations [INSPIRATION]
Flight attendant warns tourist 'do not buy' viral TikTok item [INSIDER]
Lanzarote aims to attract 'higher quality' guests [LATEST]
Another guest said: "A good rule of thumb is booking a floor with cabins above and below. However, on an Alaskan cruise, the Lido may not be as noisy."
Many guests like to book cabins that are sandwiched between other bedrooms, as these are often quieter.
However, if guests have noisy neighbours, they may find the room isn't quite as quiet as they expected.
Cruise passengers can contact the guest services desk if their fellow passengers are being too noisy.
One passenger said that the guest might be disturbed by "screeching pool chairs" if they're beneath the lido.
Crew members often get up early to set up pool chairs or outdoor seating on the ship's lido deck.
Guests with cabins below the deck may be disturbed by the sound of the chairs moving across the floor.
However, this won't be the case on every cruise ship so passengers might want to check the deck plan before booking.
One guest said they liked to book a room below the lido deck as the pool is usually closed at night.
They said: "Unless there's a party up there and you're on the balcony, you won't hear much."
Guests could ask a travel agent or the cruise line for help choosing a quiet cabin if they're unsure.
Rooms close to the elevator could be particularly noisy as a lot of passengers will walk past to access the lift.
Source: Read Full Article