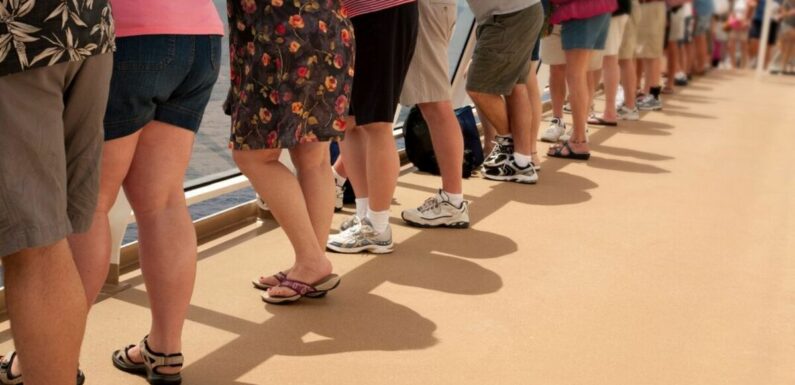 Cruises give holidaymakers the chance to explore many different destinations on one trip but the range of options can be overwhelming. James Cole, founder and managing director of Panache Cruises, shared his top tips for first-time cruisers.
Pick a suite carefully
"Holidaymakers should think carefully when booking their stateroom or suite depending on specific needs.
"The location should be an important consideration. Those who struggle with walking should think wisely about where they would be best situated, and families should consider what facilities would be most convenient for them to be near."
Huge cruise ships can have upwards of 15 decks and guests who struggle walking may want to choose a cabin close to the elevator.
Families might want to be closer to the swimming pool, children's play area or dining room. Many cruise companies share deck plans on their website so tourists can plan ahead.
James added: "The suite will be 'home' for the duration of the trip, so cruisers should think about what is important to them.
"For example, those people on longer itineraries or who envisage spending significant time in their cabin should think about upgrading to a larger suite with a dining table, larger balcony and perhaps even their own butler."
Luxury cruise lines have incredible extras on offer including personal assistants and butlers who can help make a cruise cabin feel like home.
Guests looking to save money could opt for an interior cabin which are usually the cheapest rooms onboard.
Don't miss…
Man praised for decisive response in argument over reserved train seat [LATEST]
Safety advice for Mexico holidays in 2023 [MEXICO]
Top tourist destination named pickpocketing capital of Europe [PICKPOCKETS]
Consider a no-fly cruise
"Where long-haul flights are required to join a ship, always consider the effects of jet-lag. It is always sensible to arrive in your departure port a day early to help minimise the effects of long-haul travel.
"Even when taking short-haul flights, many people choose to arrive a day or two early to explore the port of departure and the surrounding area. Similarly, many people often extend their trip to explore the final destination on their cruise itinerary before flying home."
Flying into the port on the day of a cruise can be a risky decision as the cruise ship won't wait for passengers with delayed flights.
Arriving a day early will take the stress out of the experience and give cruise guests more time to explore their starting port.
Research the cruise line
"Different cruise lines offer very different onboard experiences, from entertainment to dining. While some lines offer resort-style ships full of activities like mini golf and arcades, others are traditional and more relaxing.
"Different cruises will attract different people, so holidaymakers should think carefully about the experience and vibe they want."
Guests should do a little research into different cruise lines before booking as each company will offer a different experience.
Virgin Voyages has a party vibe with tattoo artists onboard while Fred.Olsen has a series of lecturers onboard to teach guests about their destinations.
It's not stuffy onboard
"Most cruises tend to have a relaxed dress code. However, don't let that stop you from dressing up in the evening when going out to dinner.
"There may also be an event with a theme, so research the cruise itinerary beforehand. Obviously, it is also very important to pack for the weather. If travelling on an exotic or Caribbean cruise, for example, pack light. And don't forget your mask and snorkel!"
Some cruise lines have formal nights where guests get dressed up for a special dinner and dancing.
However, these are usually optional on larger ships and guests can stick to casual clothing if they prefer.
Source: Read Full Article