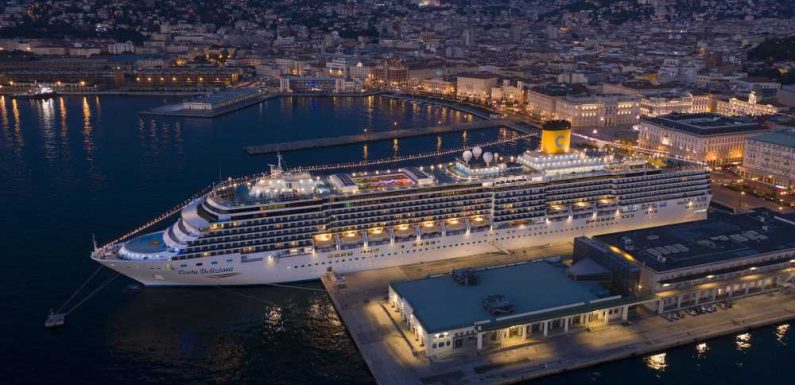 Cruise bookings decelerated sharply over the past two months but pricing is holding strong, according to analyst Patrick Scholes of Truist Securities.
Scholes wrote in Truist's September Demand & Price Survey that conversations with executives at large travel agencies specializing in cruise — as well as future booking and pricing data — indicate that there has been a "sizable slowdown in bookings over the past eight weeks. However, there was no noticeable change in pricing growth, which still remains significantly ahead of 2019 levels for comparable sailings."
Scholes attributed the booking pace deceleration to a shift in consumer sentiment and confidence, "both of which are directly attributable to the [Covid-19] delta variant."
He added that travel executives say that if booking volume continues to decelerate, "pricing may need to drop to attract cruisers. We are especially concerned about winter sailings for the Caribbean as booking paces are now deeply negative."
The forward booking pace for 2022 sailings compared to the same time in 2019 for 2020 cruises has now turned negative in all destinations, although Alaska and Europe still remain well ahead of comparable 2019 levels. However, the booking pace for Caribbean bookings for the first half of 2022 "has slipped deeply into the red."
"Travel executives tell us it has been very challenging for both consumers and sales agents to keep up with the day-to-day changes in visitation and vaccine requirements. Such rapidly evolving rules and requirements have dissuaded some potential cruisers from booking a cruise vacation and instead has resulted in them choosing a land-based vacation," Scholes said. "For example, just in the past two weeks, several popular cruise destinations have seen Covid-related warnings/restrictions imposed upon them."
Onboard spending has skyrocketed
The good news is that onboard spending is at record levels. Scholes said cruisers are "spending like never before on drink packages/bar, restaurant up-sells and the like. Travel executives tell us it is from "vacation catch-up" and from the extra onboard credits — people have money and they're spending it."
The report also found that travel executives have not heard much if any concern from customers regarding modest onboard Covid outbreaks.
"For an industry that is under the media microscope, very minimal negative repercussions from relatively small outbreaks so far is encouraging, in our opinion," Scholes wrote. "Of course, we do not really know how many potential cruisers have been dissuaded from booking a cruise vacation after hearing the above in the news, rather cruise vacationers who had already booked are not canceling their cruises due to the above."
Scholes also found that demand for luxury cruises and 2022 Europe and Alaska itineraries, which are among the most profitable for the lines and travel advisors, continue to "materially outperform mass-market Caribbean sailings."
Source: Read Full Article