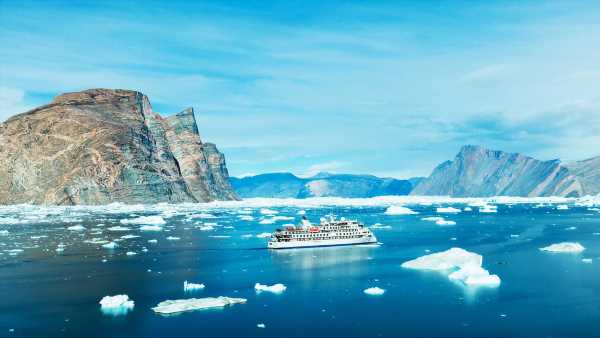 Aurora Expeditions will sail to Greenland's northern tip this summer, a location the line contends is not yet frequented by expedition cruise ships. 
The line will sail the 126-passenger Greg Mortimer expedition ship from Reykjavik, Iceland, on Aug. 15 to Germania Land and Kronprins Christian Land in Northeast Greenland. 
While Aurora Expeditions cautions that the voyage will depend on weather and ice conditions, the line said its goal is to sail north toward Kronprins Christian Land, which is the home of the world's only military dog sled patrol, and the Northeast Greenland National Park, a preserve with ice sheets and wildlife including musk oxen, polar bears and walruses. 
The line's expedition team will design day-to-day activities like exploring on land or cruising the fjords to make the best use of the area's conditions and wildlife viewing opportunities. 
Sailings on the East Greenland Explorer itinerary include overnight accommodations with ensuite breakfast before the expedition and a Golden Circle and geothermal energy tour before embarkation.
Source: Read Full Article