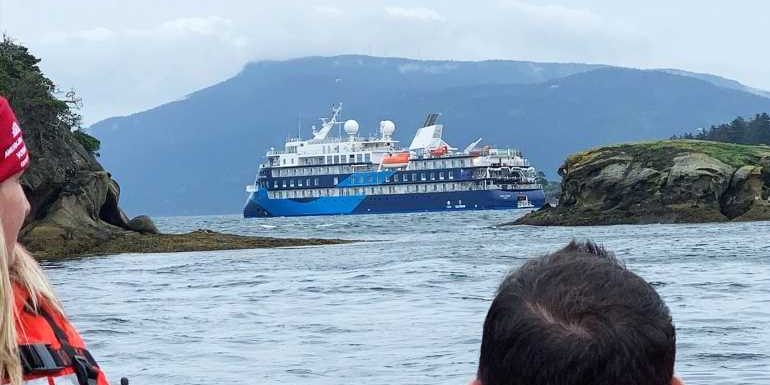 ONBOARD THE OCEAN VICTORY — What do you get when you cross a river cruise brand with an expedition ship? American Queen Voyages' Ocean Victory, which introduced a new breed of adventure cruising in Alaska.
The 186-passenger newbuild sailed its inaugural Alaska cruise last week, following a three-day "dress rehearsal" with travel advisors, who had nothing but praise for the ship, its amenities and crew.
"It's a combination of expedition and the ultrahigh-end," said Advisor Patty Crichton, a small-ship and river cruise specialist with Alaska and Beyond, who probably summed it up best.
"This is the best of both worlds."
On the outside, the ship is pure state-of-the art expedition. The polar vessel, which sails winters in Antarctica under the Albatros brand, has X-Bow Infinity stabilization technology for smoother rides in rough seas. Port and starboard, there are retractable, over-the-water observation decks. And Deck 4 has a large mudroom for kayak and Zodiac expeditions.
Inside, meanwhile, is pure comfort. The ship's cabins and extensive public space are decorated in blue, white and gray with photos and paintings of polar wildlife and expeditions. Like the company's newest Mississippi ship, the American Countess, the interior has the feel and amenities of a contemporary boutique hotel. There's also a small spa, fitness center, infinity-edge pool, two outdoor hot tubs, two dining areas and three bars.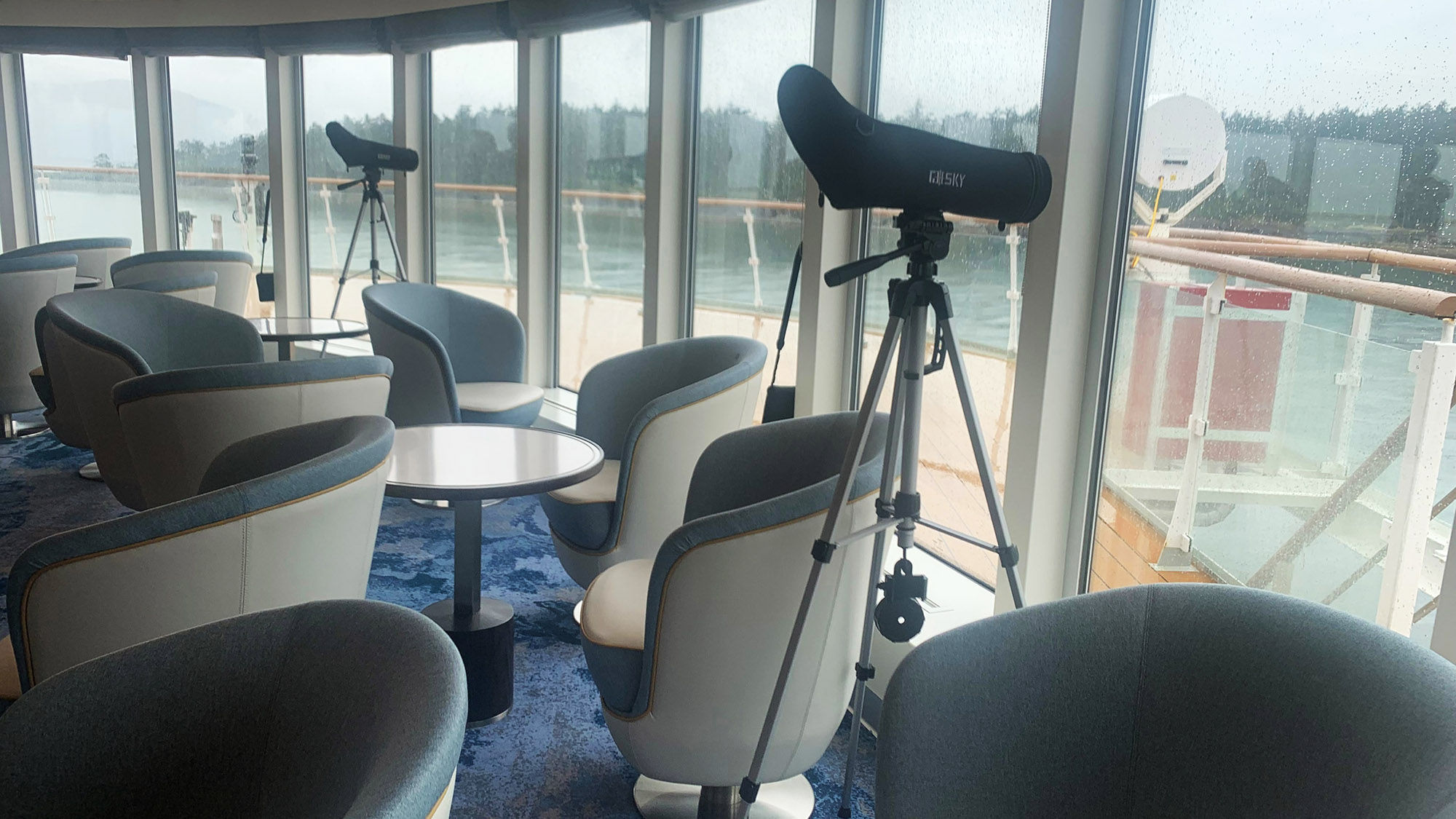 Expedition experience
The real game-changers for the brand are its adventure offerings, science programs and expedition staff. Although this is a new market for the line, best known for its paddlewheel ships that ply U.S. rivers, the expedition team is anything but new, having collectively sailed hundreds of Alaska and polar cruises.
The company also teamed up with founder John Waggoner's alma mater, California Polytechnic State University, to bring students and recent graduates aboard. It also partners with whale and wildlife experts from the Sound Science Research Collective and the Sitka Sound Science Center to give daily lectures, hands-on science lessons and evening fireside chats. There are also Native Voices presentations about the region's indigenous cultures.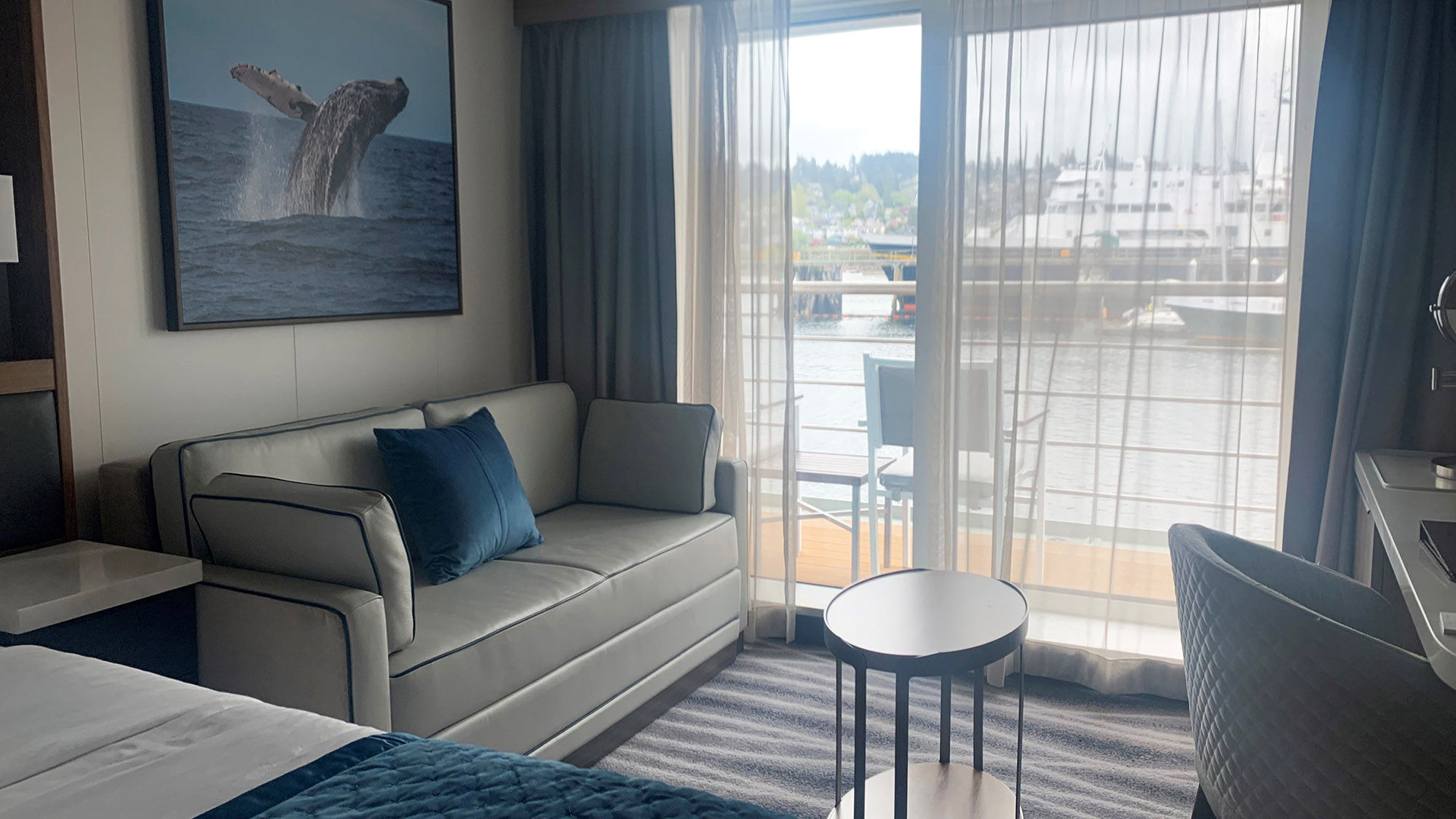 Where big ships can't go
The Ocean Victory sails 12- and 13-day itineraries between Vancouver and Sitka from May through September. About every other day is an expedition day, when guests can explore the wilds of Alaska via Zodiac and kayak or simply watch for whales and other wildlife from the Observation Lounge or outer decks.
There are some bigger-ship cruise stops and excursions, including Ketchikan. But the focus is on places those larger ships can't go, such as Kake Tlingit Village, where residents showcase indigenous traditions; and Petersburg, where the ship docks right beside Alaska's largest halibut fishing fleet.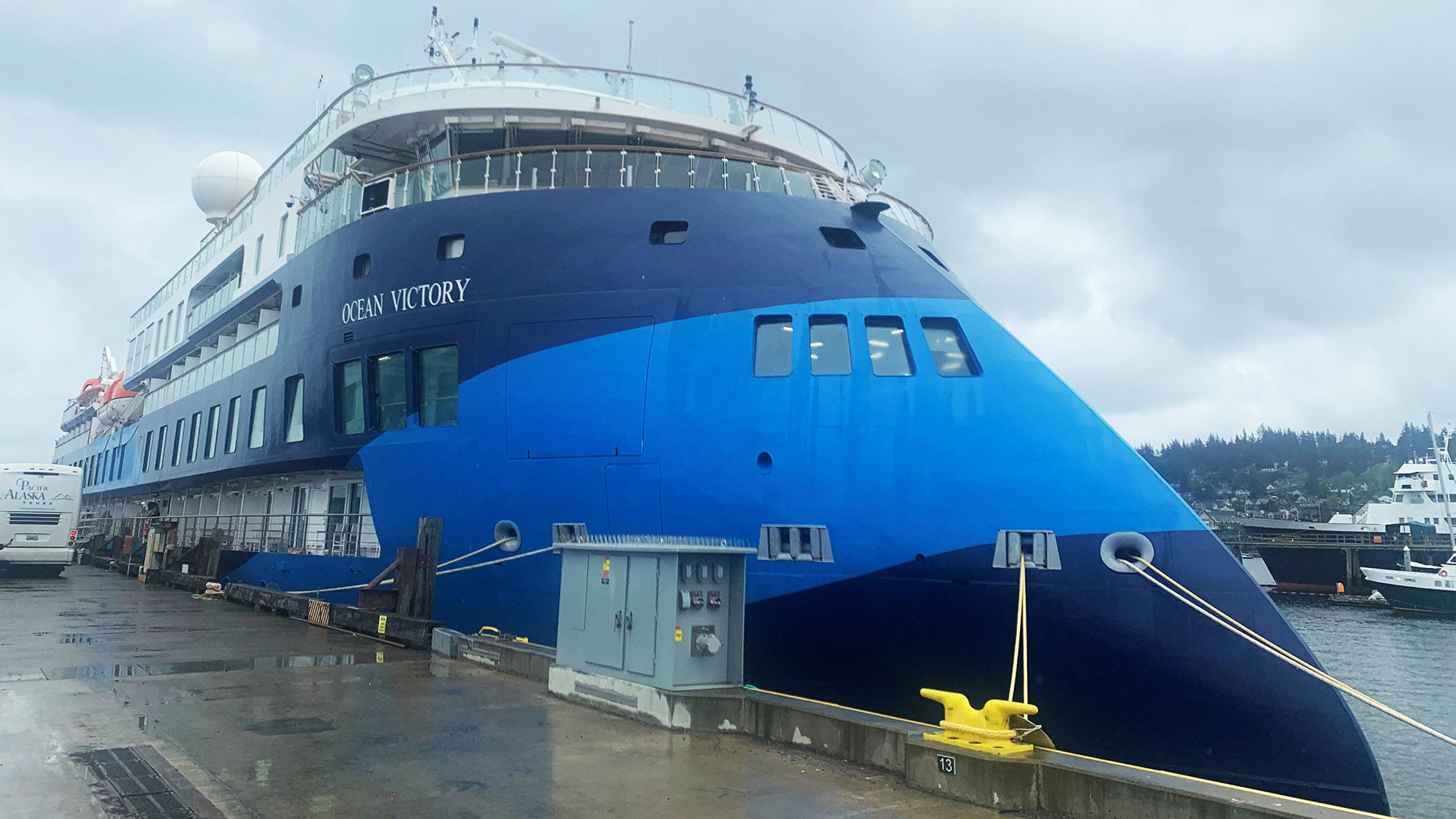 American Queen Voyages' new expedition ship set sail on its inaugural Alaska cruise. And if the reaction of guests and advisors is any indication, it's going to be a big hit.
Other stops include Wrangell, with an excursion option that takes guests via jet boat into the Alaskan wilderness to one of southeast Alaska's largest salmon runs at the Anan Creek Bear and Wildlife Observatory; and the historic Five Finger Lighthouse at the confluence of Stephen's Passage and Frederick Sound. That area is home to nesting seabirds, foraging songbirds, bald eagles, Steller sea lions, harbor seals, sea otters, harbor porpoise, transient killer whales and large numbers of humpback whales.
There are also a few sailing days that wind through Fiordland Conservation area, past the ghost town of Butedale in British Columbia, which sits in a region where about 10 percent of the black bears are so-called spirit bears that have a gene that makes their fur white; and along Alaska's so-called Waterfall Coast.
The Ocean Victory is about 80% sold for the season. But both advisors and Waggoner, who was onboard, predict that cabins will fill up as word about this first-of-its-kind ship and adventure itinerary spreads.
"I think it's going to be wildly, wildly popular," Waggoner said. 
Source: Read Full Article