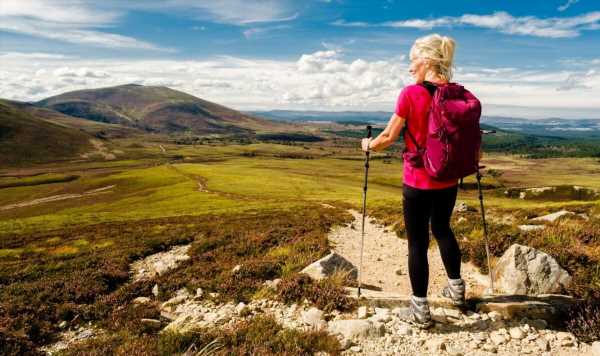 We use your sign-up to provide content in ways you've consented to and to improve our understanding of you. This may include adverts from us and 3rd parties based on our understanding. You can unsubscribe at any time. More info
Leading camping company, GO Outdoors, has named the UK's favourite camping destinations. The winning spot is a glorious national park.
UK's best camping destinations
Cairngorms
Dumfries & Galloway
Fort William
Scottish Highlands
Suffolk
Isle of Skye
Conwy
Swansea
Cornwall
Norfolk
The Cairngorms National Park was ranked the best place in the UK to camp. The stunning spot is in the Scottish Highlands.
A spokesperson from GO Outdoors said: "The area is home to stunning scenery and breathtaking landscapes and is popular with people of all ages.
"Wigwam Holidays Glenlivet nestled in the heart of the Cairngorms National Park is the ultimate place to camp in the middle of woodlands, while Glenshee Glamping is an idyllic location with llamas, donkeys and goats."
Cairngorms is also a great budget option with the average cost of a small tent for two adults just £24 per night.
Over 80 percent of camping locations in the Cairngorms are dog friendly while 57 percent are open all year round.
A natural playground, travellers can try their hand at watersports, snowsports and mountain biking in the Cairngorms.
It's also home to the UK's only dog sledding centre and its first ever bridge-based bungee jump.
Hikers will be spoilt for choice with plenty of walking trails suitable for all levels around the park.
Scotland dominated the list with several more incredible camping spots included in the top 10 rankings.
From Fort William to the Isle of Skye, the country has so many brilliant camping areas for tourists.
Wild camping is also possible in Scotland but campers will need to check the rules before selecting a spot.
In England, Suffolk was rated the best place to camp, with the average price for two adults just £24.50.
Conwy topped the rankings in Wales with Swansea close behind. Both regions had plenty of pet friendly campsites.
Cornwall came in ninth place on the list and camping is a much more affordable way to visit the region.
However, only 30 percent of Cornwall's campsites are open year-round so campers won't be able to visit in winter.
If campers do decide to take a winter camping trip, they'll need to make sure they have the right equipment to stay warm.
Source: Read Full Article