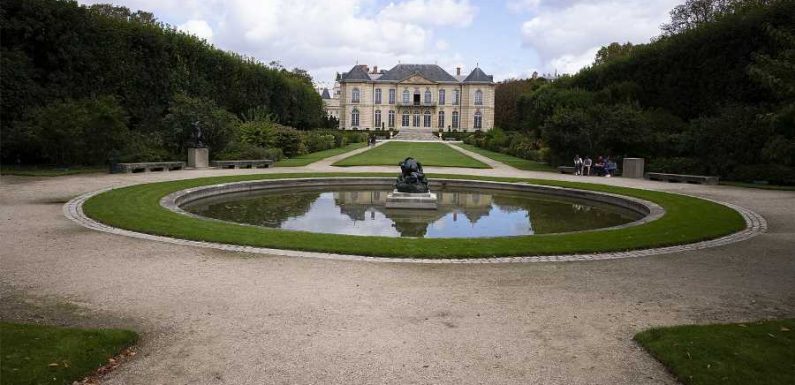 Although Paris and the rest of France entered a stricter lockdown over the weekend, there was one small glimmer in the capital as the Rodin Museum reopened its sculpture gardens on Sunday — which have been closed since November. 
Although museums in France remain closed at this time, the Rodin Museum is able to welcome visitors into its open-air gardens, The Associated Press reported this week. The museum had been shuttered since France re-entered lockdown in November but reopened its outdoor component over the weekend, allowing visitors to walk through the gardens and admire the art. 
The gardens showcase the largest collection of works by master sculptor Auguste Rodin, including "The Thinker." Movie lovers may know the museum from scenes in the film "Midnight in Paris." 
"It's fantastic," Matthew Cordell, an American resident of Paris, told The AP. "It's been a tough confinement … We chose to live in Paris because we love the museums so it's really nice to be able to get out and see some art."
However, Parisians were required to abide by social distancing rules while admiring the gardens and sculptures as well as a new curfew.
Over the weekend, France entered one of the strictest lockdowns since the start of the coronavirus pandemic. As the death toll surpassed 70,000 people, the nightly curfew was extended by two hours. The French are now required to remain in their homes from 6 p.m. until 6 a.m. every night. All non-essential businesses must also close during these hours, the government announced. 
Travel restrictions were also tightened, requiring anyone traveling to France from outside the EU to present negative COVID-19 test results and self-isolate for one week upon arrival. 
The new visitation rules are not the only way the museum has had to cope with the pandemic. According to France24, to make up for the loss of revenue due to COVID-19 closures, the museum sold millions of euros' worth of bronze replicas of famous sculptures, including "The Thinker," last year.
Cailey Rizzo is a contributing writer for Travel + Leisure, currently based in Brooklyn. You can find her on Twitter, Instagram, or at caileyrizzo.com.
Source: Read Full Article